It's time to compare flights to Crete, by Zeus!
How do Greeks get ready for a party? With a Hera-ppointment! How can you travel to Crete for an awesome holiday? With flights to Crete, of course! Oh, you thought we were going to crack another joke – sorry, we're comcretely out.
Key points
Crete is a Greek island with an interesting culture, lush beaches and great weather
There are three airports in Crete, and you can get direct and layover flights from most UK airports
Cheapest doesn't always mean best, so shop around for the deal that suits your preferences best
The first element of your holiday is the journey to your destination, and let's face it, flights aren't a particularly fun way to travel.  
To help make your flight to Crete as satisfying as possible, compare flights using a comparison site (hey!) to help you find the best deal on your ideal plane ride.  
Before we load you up with some flights to Crete know-how, we wanted to give you a bit of an introduction to the Greek island first.  
Crete is thought to be the birthplace of Zeus, Artemis and Apollo, has islands formed from giant mythological lizards, and was the supposed 'love shack' of Europa and Zeus. 
Crete clearly has an interesting mythology, as well as plenty of historical and cultural sites, rich wildlife diversity and plenty of picture-perfect beaches for you to enjoy. 
The majority of the island has dry summers and rainy winters, but the south and east coasts are generally hotter and have less rain than the rest of the island.  
Crete flights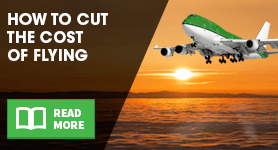 Crete has three main airports: Nikos Kazantzakis in Heraklion, Daskalogiannis in Chania, and a smaller airport in Sitia. 
Crete is about four hours away from the UK, so it's not too much of a slog. Plus the historic charm and holiday vibes of Crete will definitely be worth it!  
There are two flight types you can get to Crete: a direct or a layover flight.  
Direct and layover flights to Crete 
A direct flight is the quickest way to get to Crete, as your plane will travel directly there.  
Layover or multi-leg flights mean that your plane will go to another airport before it arrives at Crete. For example, your flight may stop at Vienna, before continuing to Heraklion airport.  
Direct flights are usually more expensive than layover flights, but sometimes it's only by a few pounds.  
Check the prices of both flight options to see the cheapest and most suitable way for you to get to Crete.  
Popular UK departure airports 
You can get direct and layover flights from most UK airports, such as: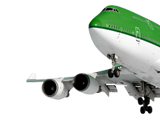 London Gatwick, Stansted, Southend, Heathrow and London City 
Manchester 
Bristol 
Birmingham 
Edinburgh  
Glasgow 
Newcastle  
Sadly, if you want to fly to Crete from Wales, you can only get multi-leg flights from Cardiff airport. For direct flights, you'd have to travel to other airports. Depending on where in Wales you live, Bristol, Birmingham or Manchester is probably your best bet.  
Save time and money on flights to Crete 
If you can, be flexible with your travel plans, and try not to holiday during peak times.  
If you aren't too bothered about travelling in luxury, get an economy or premium economy flight ticket, as these tend to be a lot cheaper than travelling business or first class.  
Make sure you compare your flights to Crete and remember that cheapest doesn't always mean best, so shop around for the right deal for you.  
If you decide to go digging for more info on Greek mythology before your trip to Crete, quite a lot of it is… questionable. And it's as broad a topic as Porphyrion – the king of Giants – was tall.  
All we're saying is that Zeus' family tree has branches that it shouldn't. Yikes.  
By Amy Smith