Check out flights to Croatia
Jetting off to Croatia on the holiday of a lifetime? Or do you want to explore the country on a budget? Find out why you should compare flights to Croatia and hopefully save yourself some cash!
Key points
As a popular tourist destination, there are plenty of flights to Croatia from most UK airports
Croatia has six international airports, and is around three hours away from the UK
If you're looking to travel on a budget, take a look at economy-class tickets, compare return vs one-way tickets and direct vs layover flights, to see what works out best
The first major part of your holiday is your flight, so you'll probably want to make sure it's a good 'un.  
While it's not necessarily the best part of your trip, it's a key part nonetheless. We bet saving a few quid on your flights to Croatia could sweeten the deal though!  
Keep reading to learn more about which UK airports offer flights to Croatia, ticket classes and how you could save time and money by comparing flights with a comparison site like us.  
Flights to Croatia 
There are a few airports in Croatia, spread around the country in Pula, Split, Dubrovnik, Zadar, Rijeka and Zagreb.  
As Croatia is a popular holiday destination and it isn't too far away (less than three hours), there are usually lots of flights there, so let's take a look at some of your options.  
Direct flights 
A direct flight will fly straight from your departure airport to your destination. Which is nice, because you spend less time faffing around in airports. 
You can get direct flights to Croatia from the UK airports listed below: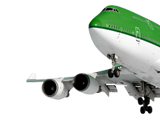 London Stansted, Luton, Heathrow and Gatwick 
Manchester 
Edinburgh 
Newcastle  
Layover flights 
A layover means your flight will stop at another airport before you get to the end of your journey, for example, Birmingham to Frankfurt to Croatia.  
You can get layover fights from most UK airports, but flight lengths can vary, so make sure you pick your layover flights carefully. You don't end up waiting in Munich for six hours. No offence, Munich Airport! 
If you wanted to fly to Croatia from Cardiff, then a layover flight was your only option in May, 2018.
Ticket classes 
Ticket class refers to the level of luxury you travel in. There are four main types of ticket class: economy, business, first class and some airlines have premium economy tickets too. 
Economy is the cheapest ticket class, and you get the standard fare in terms of legroom and meal choices (if available). With a premium economy ticket, you get a little more room to move about.  
Business and first class have a wider range of food and drinks, more room and comfier seats. Check what your preferred airline is offering for each ticket class to determine if it's worth getting a cheeky upgrade.  
Don't zoom off without comparing Croatia flights first!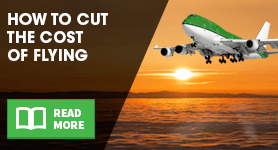 When you compare flights to Croatia, you can see flights from various airports and airlines in one place, so you don't have to track them down yourself.  
To narrow down your flight options, filter your flights by ticket class, single or return, and the ideal number of stops. 
Try to stay flexible when comparing flights, as you could save yourself some money by travelling midweek rather than at the weekend. And you might be able to take advantage or early-bird rates, or last-minute deals if you like to be spontaneous.  
By Amy Smith