Searching for cheap flights to Cyprus? Look no further
Cyprus is  a popular destination for flights from the UK – compare prices and see if you could save.
Key points
You can buy flights-only tickets with package holiday companies
You can't fly directly to northern Cyprus from the UK
It's simple for British travellers to pass between Cyprus and the Turkish-controlled north
Whether you're partying in Ayia Napa or taking the family to Protaras, Cyprus offers all kinds of different holidays.
And you'll find just as many options when it comes to flights to Cyprus from the UK! 
Cheaper flights to Larnaca  
Larnaca, in the south-east of Cyprus, is the largest airport on the island. Many airlines from many destinations in the UK fly here, so there's more competition and cheap flights to Cyprus to snap up.
Most budget airlines offer flights to Cyprus and package holiday companies charter planes. Yet you don't have to sign up for a package holiday to get on one of these chartered flights, in fact they can be a source of cheap flights to Cyprus, so shop around and compare offers.
To get to your hotel or resort, you should be able to pre-book a transfer from the airport. You'll also find the usual car rental firms and a 24-hour taxi rank.
Check out the bus to Larnaca, which runs most of the day and in January, 2018, cost €1.50. 
Most package holidays will include airport transfers but its always worth checking.
Flying to tourist favourite, Paphos
Paphos is the smaller of the two international airports on Cyprus. But don't let that trick you into thinking it's under-served. Budget airlines and package holiday flights pile into Paphos in the high summer season.
If you're staying in the west of the island then consider flying into Paphos.
International airports in south Cyprus:
Larnaca International Airport (also spelt as Larnaka)
Paphos International Airport (or Pafos)
Most easyJet flights go to Paphos rather than Larnaca and package holidays tend to include airport transfers.
If they don't you'll be able to find a couple of companies that put on shuttle services, as well as taxis and car rental companies readily available at the airport. Watch out for the local bus to Paphos, which should run regularly.   
Airports in northern Cyprus
Ercan International Airport serves northern Cyprus. However, it's not recognised by international airline authorities. To fly into Ercan, you'll have to land in Turkey first. 
Flying to Nicosia and Famagusta
Ercan International Airport is the closest airport to the capital Nicosia. It's sometimes listed as Lefkosa (Nicosia) Airport, and is served by a small number of Turkish airline companies.
Ercan is also the closest airport to the tourist hotspot Famagusta, so if you're happy to go via Turkey then consider flights to northern Cyprus and Ercan.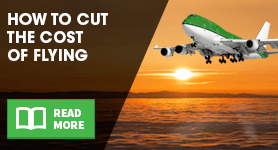 Flying to Cyprus from the UK
Cyprus is a popular travel destination for UK holiday makers, so you'll find flights from all over the UK heading to Larnaca and Paphos.
Aside from the big airports, package holiday providers such as TUI (formerly Thomson) and Thomas Cook use regional airports across the country, as does Jet2.
All this means you should have lots of options to find cheap flights to Cyprus.
Flights to Cyprus from London - Gatwick, Heathrow, Luton and Stansted
All London airports (apart from City) offer flights to either Larnaca or Paphos and a small selection of airlines may also fly from Heathrow.
Budget airlines and those chartered by package holiday providers fly out of Gatwick, Luton and Stansted.
Flying from Manchester to Cyprus
Manchester and the north-west are well served with flights to Cyprus. The majority of flights from Manchester tend to land in Paphos in the south-west of the island and cheap, direct flights to Cyprus from Manchester are likely to be provided by budget carriers such as easyJet and Jet2.
But always compare prices and include package holiday providers in your searches. 
Hop on a jet in Birmingham 
You'll find a couple of airlines offering flights to Cyprus from Birmingham, with the option of landing in either Larnaca or Paphos.
In the high season, there'll usually be at least one flight a day, every day. This flexibility can help you find cheaper flights.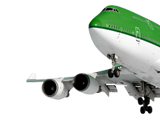 Flight connections between Bristol and Cyprus
As one of the smaller airports on this list there are fewer options for flights to Cyprus from Bristol compared to the others. Yet holidaymakers from the south-west need not fret, as there are flights all year round to Paphos.
Extra flights to Larnaca tend to appear in the summer season as well.
Top tips for cheap flights to Cyprus
Flight prices go up in July and August, the peak holiday season. Think about travelling in either the spring or early autumn to find lower flight prices.
Other things to try to find cheap flights to Cyprus:
Be flexible - even the day of the week you travel can reduce the price.
Fly with a package holiday provider - a percentage of all seats on package-tour companies' flights are available to independent travellers.
Non-direct flights can work out cheaper than direct ones - worth considering if you're heading to northern Cyprus.
Don't automatically decide to come back with the same airline - sometimes buying two one-way tickets can work out cheaper than a return.
Compare flights to Cyprus
Whatever you do and wherever you plan to go in Cyprus, shop around and compare flights to find the right deal for you.
With many airlines flying from the various airports in the UK, you'll have plenty of options to find the ideal flights to Cyprus for you.
By Sam Easterbrook