Get cheap flights to Dalaman
Shop around for the best flights to Dalaman, by comparing different airlines, airports and travel dates. This way you can have a good start to your holiday and save yourself some time and money.
Key points
Dalaman is a town and a district in Turkey, with a variety of historical sites and adventurous activities to get stuck into
You can get direct flights to Dalaman from most UK airports. But if you plan to fly from London Heathrow, a multi-leg flight might be your only option
Be flexible with your travel plans and avoid flying at peak times, if possible
Dalaman is a district, and a town in said district, on the south-west coast of Turkey.  
There are many historical attractions in the area, such as ancient cities, ruins and tombs, as well as jeep safaris, horse-riding tours, river rafting, paragliding and boat trips. You could even pop over to nearby Fethiye or Oludeniz to explore different areas and absorb more of the culture!  
The climate is hot and mild, with cool, short winters and long, warm summers. Temperatures get especially toasty in the middle summer months – June and July – so don't forget your factor 50 suntan cream! Unless you want to spend the following few days the same colour as a boiled lobster. Up to you.  
Dalaman has its own airport, which – although small in comparison to other airports in Turkey – also serves other tourist hotspots like Marmaris, Dalyan and Hisaronu.  
Flights to Dalaman  
There are plenty of flight options when it comes to getting to Dalaman. Let's take a look at some of your options, to help you narrow down your search!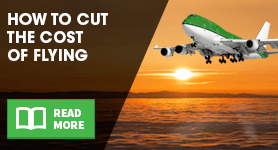 The following was correct in May 2018. But always double-check, as routes change frequently. 
Direct flights to Dalaman 
Direct flights will take you straight to Dalaman from the UK airport you've chosen to depart from.  
Flights directly to Dalaman are available from London Gatwick, Luton and Stansted, as well as Manchester, Birmingham, Bristol, Glasgow and Cardiff.  
If you want to fly to Dalaman from London Heathrow, you'd need to take a multi-leg flight, as it doesn't currently offer direct flights.  
Multi-leg flights 
On a multi-leg or layover flight, your plane will stop off at another destination – usually Istanbul, Ankara or Amsterdam – before arriving in Dalaman. 
You can get multi-leg flights to Dalaman from most UK airports, like Manchester, Heathrow, Gatwick, Bristol and Cardiff.  
Ticket class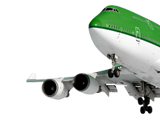 Don't want to spend too much on your flight to Dalaman? Then economy might be the best ticket class for you. It's the practical, no-frills option. For a little extra, you can upgrade to premium economy if you need a bit more room. 
For larger seats and fancier food and drinks, business class could be the way to go.  
If Dalaman is your big-spend holiday of a lifetime, you might be considering getting first-class tickets, to start your trip off in style.  
To hopefully save yourself some money, once you've found the airline you want to travel with, find out the difference between a business and first-class ticket.  
If there isn't much of a difference, then you could go for the (usually) significantly cheaper business class, and get similar perks without the extra cost.  
Top tips for saving money on your flights to Dalaman 
As always, our number-one tip is to compare flights to Dalaman using a comparison site, like us! By shopping around, you'll be able to discover the most suitable flight for you, for a lovely cheap price.  
Being flexible with your travel plans, avoiding peak times and comparing return flights with individual single-way ones can also help you save a bit of cash.  
The more money you save, the more spending money you'll have on your holiday, to buy some of those 'I love Dalaman' beach towels in three different colours.  
Or, you could put the money aside to save for your next holiday, if you wanted to be a proper grown up…  
By Amy Smith