Y'all flying to Dallas? Compare flights before you go
Home of the Cowboys NFL team, birthplace of the 7-Eleven and notorious site of JFK's last ride, Dallas, Texas is a hugely popular destination for tourists from across the globe.
Key points
Indirect flights could work out substantially cheaper than flying direct routes
Booking up early or waiting until the very last minute could see you bag a bargain on flights
Avoiding busy times of the day and avoiding weekends can result in a lower airfare
The bustling city has also been a popular site for many filmmakers over the years, with classic movies such as Robocop, Born on the Fourth of July and Any Given Sunday all filmed in Dallas.  
Dallas is also home to the hugely impressive AT&T Stadium on the outskirts in Arlington - home ground for the Dallas Cowboys. Proving that everything really is bigger in Texas, the mammoth venue seats over 100,000 spectators and has played host to such sporting events as Manny Pacquiao title fights in 2010, Super Bowl XLV in 2011 and WrestleMania 32 in 2016. 
However, just because they say "everything's bigger in Texas", doesn't mean the price of airfare has to follow suit. 
If you're Texas-bound, you're in the right place. Read on for everything you need to know about booking flights to Dallas, Texas. 
How long are UK flights to Dallas? 
As the crow flies, London to Dallas flights cover over 4,750 miles of sky. As such, the journey itself can be a pretty lengthy affair.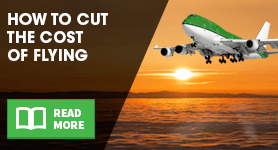 Direct flights to Dallas from London typically last around ten hours, meaning UK to Dallas flights are technically classed as long haul. 
In May 2018, most of these direct flights were operated by British Airways, which is good news for Dallas-bound passengers. BA has great complimentary in-flight catering for all classes – from business and first class, down to economy. 
Where can I find direct flights to Dallas from UK? 
While flights to Dallas from UK airports are available, typically the only location that offers direct flights to Dallas is London. Nevertheless, direct flights to Dallas from London can be expensive and the indirect route can work out considerably cheaper. 
As long as you aren't averse to a longer overall journey time, incurring a couple of layovers en route can a very economical way of travelling. 
In fact, opting for UK to Dallas flights from A to B to C can be a very savvy tactic and see flight costs slashed dramatically as a result.  
It's also worth noting that flights from airports outside your locale could also offer lower rates, so it's worth weighing up the costs before simply opting for the closest solution. For instance, Welsh travellers may find it more economical to fly from Bristol than Cardiff. 
Meanwhile, prices can also vary depending on the airline you choose to fly with. BA flights to Dallas are likely to be more expensive than a route involving a part journey with RyanAir or Aer Lingus, for example. Food for thought... 
Did you know...?
The entire Statue of Liberty could fit into the Cowboys Stadium, even with the roof closed
Finding cheap flights to Dallas from UK 
When it comes to finding cheap flights to Dallas, there are a number of things you can do to actively lower the price of your airfare. Better still, it can be as easy as having an open mind and a clear diary. 
A flexible approach to departure times can see the price of flights drop in an instant, particularly if you don't mind flying at unsociable hours. Flights late in the evening, overnight or early in the morning are habitually lower than those in the middle of the day, so it's worth exploring flights outside of the nine-to-five window if you're on the hunt for a bargain. 
Similarly, giving yourself a day or two either side of your ideal departure date can also open you up to a world of cut-price flights. Typically, weekend flights are more expensive than mid-week journeys, with Tuesday and Wednesday commonly featuring the lowest rates of the week. 
How to save money on Dallas flights 
For those that are hell-bent on driving down the cost of flights to Dallas as low as they possibly can, preparation is your best weapon. 
Flight prices tend to see an upward trend as the weeks progress, so getting in ahead of the curve is a wise move. Advanced booking can return an early-bird rate that's notably lower than the exact same booking weeks later. 
On the flip-side, a last-minute booking – while risky – can pay off big time. Airlines tend to slash prices at the eleventh hour in order to ensure that all the seats are sold, which sets the stage for some show-stealing discounts. 
However, there's no real guarantee that there will be any spaces available at all, so there is an element of danger to this approach. Nevertheless, it can be an ideal method of booking for those looking to take a spontaneous journey, and the reward can outweigh the risk if it pays off. 
Whether you opt for the early-bird or the last-minute option, be sure to get a quick GoCompare comparison before you do. There could be a better deal elsewhere that's slipped by under the radar!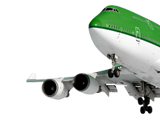 Prepare to land 
There are two primary airports that serve the city of Dallas: namely Dallas Love Field and Dallas Fort Worth. 
Flights to Dallas Fort Worth (DFW) 
As the name suggests, Dallas Fort Worth International Airport is the primary airport of the Dallas Fort Worth area. It's also a hub for American Airlines, the headquarters of which is located conveniently located nearby.
Fort Worth International covers a colossal 27 square miles – that's bigger than the entire borough of Manhattan. Following this trend, the airport also boasts the largest car park in the world to cater for it.  
With such grandiose facilities, it's unsurprising that Dallas Fort Worth is the fourth busiest airport in the entire world. In fact, 2017 was a record year for DFW, with a mind-blowing number of passengers passing through over the course of the year. During that time, over 67 million people took flights to Dallas Fort Worth – that's over 180k passengers a day. 
Luckily, the on-site services are equally as impressive, with a variety of shops on hand for a healthy dose of retail therapy. These include the expected duty-free stores, as well as a whole host of additions – be it a magazine stand like Fox News Channel or full-blown store like Best Buy. 
Meanwhile, there's also a huge range of cafes, diners and restaurants on hand to cater for all tastes and appetites. These include everything from famed US staples – such as Wendy's, Popeye's and Dunkin' Donuts – to instantly recognisable global brands, like McDonald's, Starbucks and Ben & Jerry's. For those looking to relax at the airport, there's also a generous selection of bars and on hand to enjoy a beverage.  
There's also all the typical services and creature comforts you'd expect from a popular airport, such as banking facilities, lounges and suites, neatly topped off with welcome additions like a yoga studio, spa and beauty services.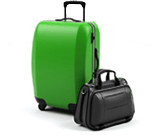 Flights to Dallas Love Field (DAL) 
Owned by the city of Dallas, Dallas Love Field is located seven miles north-west of downtown Dallas. Like DFW, DAL has its own favoured airline – Southwest Airlines – which is conveniently based out of Love Field. 
With seven million passengers a year, Love Field is a distant second to Dallas Fort Worth in terms of traffic. However, it's still well-equipped for those that do pass through its doors. Passengers are invited to dine at the various restaurants on-site, which range from fast food outlets like Whataburger to Moe's Southwestern Grill. 
There's also a healthy amount of... well, unhealthy snackeries too, for those looking to satiate their sweet tooth – including Dunkin' Donuts and Baskin Robbins. Meanwhile, the taste of Texas is also in full flavour with locally inspired stores such as The Cowboy Shop and Bill Bob's Texas stores, should you want to pick up some cowboy boots or a ten-gallon hat to commemorate the trip. 
By Martyn Grant