Find cheap flights to Delhi today
Containing the capital of India, Delhi is the second-largest urban area in the world. It's no wonder it gets a huge amount of flights. Use our guide to help you book yours today.
Key points
The price of a flight to Delhi is likely to be cheaper if you book well ahead of time
You can get cheap flights from Delhi to other states in India
The class of flight will likely also affect the price of your ticket
Officially the National Capital Territory, Delhi is home to the district of New Delhi, the capital of India. 
Full of historical sites, like the India Gate and the Lodi Gardens, it's also home to the final resting place of Mahatma Gandhi. As an important site in the tourist trade, it attracts thousands of visitors every year. 
So, if you want to fly there on holiday, we've put together a useful guide on cheap flights. 
Cheap flights to Delhi 
Getting to Delhi is a lengthy undertaking. By air, it's a roughly an eight-to-nine hour flight from London Heathrow.
So, although it's not the longest flight in the world, it might be worth packing a copy of A Suitable Boy – though at 1,349 pages, we suggest getting an e-reader version!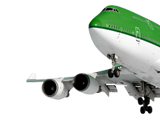 Flights from London to Delhi  
You can get relatively cheap flights without too much hassle. An economy flight might set you back as little as around £350 if you book far enough ahead of time. However, having a seat in economy may not make for the most comfortable nine hours – especially if you have to make a layover in somewhere like Bahrain.  
So, it might be worth considering a direct flight, available from airports like London Heathrow via airlines like Air India. This may be more expensive, but again the price can vary depending on how far ahead of time you book.  
Did you know...?
Delhi is home to the world's only toilet museum.†
Whether or not your flight has a layover, you may want to splash out a little for a more comfortable flying experience. A premium economy flight will give you a little more legroom and a slightly roomier seat. 
But if you want to really luxuriate in your flight, a business or first-class seat may get you a lot more for your money. Not only will the flight itself be much more luxurious, you'll also get access to the airport lounges – which are usually nicer and quieter places than the main terminal! Be warned: a first-class ticket to Delhi could set you back in excess of £2,000. 
Flights to Delhi from Birmingham 
Birmingham, reputed birthplace of the Balti curry, offers flights to India for the discerning gastronome to explore the actual origins of proper curry. 
The prices can be reasonable, comparative to flying from London, but will likely involve a layover. There are direct flights, but these may be more expensive than ones that involve a layover.  
Flights from Delhi to Goa 
India is a big place. It's the seventh-largest country by area in the world. So, it's worth taking flights to visit other Indian regions beyond Delhi. Goa is one of the most popular tourist sites in India, thanks to its beaches, world heritage architecture and verdant wildlife sanctuaries.  
With a flight time of slightly over two hours, you can fly there from Delhi without difficulty and – if you book far enough ahead – very cheaply. Some tickets may only cost the princely sum of £90 for a return flight, so you could incorporate an expedition to Goa as part of a tour of India if you wanted to explore beyond Delhi.  
By Nick Dunn