Put the 'can do' in Dominican by compare flights
Flying to the Dominican Republic can be a breeze if you know when, where and how to book
Key points
Booking your flights as early as possible or as late as possible could result in a dramatic reduction in flight costs
Exploring flights at unsociable times of the day, outside of peak hours, can also have a positive effect on the price of airfare
Flying indirectly can often prove to be notably cheaper than direct flights, although the overall journey time will likely be considerably longer
Finalising a holiday to a dream destination like the Dominican can leave you feeling on top of the world. Sadly, booking flights to get there can bring you down to earth with such force, you could claim whiplash. 
Don't let your once in a lifetime trip get tainted by stressful flight arrangements and hefty airfare. Let GoCompare lighten the load with these helpful hints and tips, guaranteed to leave you flying high. 
Prepare to land 
In May 2018, there were a total of eight international airports in the Dominican Republic. However, there are four main airports that are likely to be your airline's destination of choice. These will logically relate to the area of the DR you plan on holidaying in.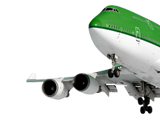 These include: 
Puerta Plata 
Also known as Gregorio Luperon International Airport, Puerta Plata is the DR's fourth-busiest airport, named after a Dominican military and state leader. 
This is typically covered by US and Canadian airlines – such as Air Canada, American Airlines and United Airlines. 
And it's also one of the favoured airports by TUI, which offers flights from Manchester to the Dominican Republic, and London to Dominican Republic flights from Gatwick. 
Santiago 
Santiago Airport – AKA Cibao International Airport – is found just over nine miles outside of the Dominican's second largest city, Santiago de los Cabelleros. 
The third-busiest airport in the country, Santiago predominantly serves Dominican Republic flights from US airports and will likely be more relevant to those taking indirect flights to Dominican Republic. 
The airport is dominated by NYC to Dominican Republic flights, with well over 800k New York passengers recorded in 2016 – almost four times its nearest rival. 
Santo Domingo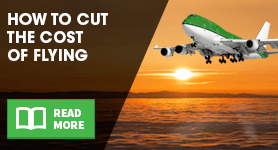 The second-busiest airport in the entire country, Las Americas International Airport (officially known as Aeropuerto Internacional Las Americas- Jose Francisco Pena Gomez) is the official airport of Santo Domingo. 
Las Americas, as it is commonly known, is also a favourite amongst US airlines. However, it does cater for TUI flights from Belgium to the Dominican Republic. It's worth noting that flights from Brussels to Santo Domingo are non-stop, while the return goes via Jamaica's Montego Bay. 
Punta Cana 
Inaugurated in 1983, Punta Cana holds the distinction of being the first privately owned commercial airport in the world and is the busiest airport in the DR. 
In 2014, the airport accounted for 60% of all air arrivals in the country. In May 2018, it currently operates TUI and Thomas Cook flights to the Dominican Republic from Birmingham, as well as Dominican Republic flights from London Gatwick by both TUI and BA.  
Which UK airports fly direct to Dominican Republic? 
Direct flights to Dominican Republic are typically only available for those travelling to Punta Cana. Interestingly enough, London isn't the departure airport for this journey either. This route is usually only available for flights to Dominican Republic from Manchester. 
Having said that, flights to Dominican Republic from UK airports outside of Manchester are available – albeit indirectly – frequently across the country. The one saving grace of this is that indirect routes can often be cheaper than a straightforward journey. 
While that is commonly the case, it may not be the rule. If so, it's well worth considering travelling to Manchester for the direct flight. A little time in the car, on the bus or in a train carriage could shave several hours off your flight and potentially even shave money off the flight itself too in the process. 
How long are UK flights to Dominican Republic?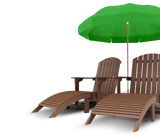 With over 4,000 miles separating Manchester and Punta Cana, even direct flights to Punta Cana from Manchester are a lengthy affair. Most direct flights from Manchester to Dominican Republic take between eight and nine hours in total. 
For indirect flights to any Dominican Republic destination, this means an even longer journey. When accounting for layovers as well, the journey from the UK to the DR habitually exceeds 13 hours from A to B with one stop. And this would naturally be even longer if there are two or more stops included in the equation. 
Finding cheap flights to Dominican Republic 
If you plan on keeping flight costs as low as possible, the ability to be flexible can work in your favour massively. If you aren't too fussy about when you fly, the chances of finding a cheap flight increase exponentially. 
As a general rule of thumb, weekend flights are often more expensive than weekday flights, with Tuesday and Wednesday traditionally offering far cheaper options than Friday and Saturday, for example. 
Meanwhile, the demand on one day may be more than that of another, so allowing yourself the leeway to fly a day or two either side of your ideal departure date could be a real ace up your sleeve when it comes to shaving off a few quid in airfare. 
Similarly, flying at unsociable hours can also dramatically lower the price of your flights. Flights that hit the skies in the evening, overnight or early in the morning are often less expensive than those during peak times of the day between 09:00 and 17:00. 
Finally, the time of year you go on holiday can also have an effect on flight costs. The demand for flights during the summer months or Christmas period is usually higher than the rest of the year, so avoiding these times (if possible) can make all the difference. 
How to save money on Dominican Republic flights 
When it comes to timing the booking itself, there are two contrasting approaches that are equally effective if you know when and where you want to go. 
The first option is the early-bird approach. Booking up as soon as possible can pay dividends, with advanced bookings commonly attracting a lower price than the same booking just weeks later. Another advantage of this route is the peace of mind knowing that the deal is done and you can relax, safe in the knowledge that your flights are ready and waiting for you come departure day. 
The other option is the last-minute approach. The gambler's favourite, this option may be more suitable for someone looking to take a spontaneous getaway. While leaving your flights until the eleventh hour can be risky, if it pays off, it can be hugely rewarding. Although this is undoubtedly playing with fire as far as availability goes, a budget seat up for grabs could see you bag a serious bargain. 
Whichever option you choose, it's always worth making a quick comparison before you book. A simple couple of clicks or taps of the screen could save you a lot of money. 
By Martyn Grant