Compare prices before you fly to Dubai
So, your accommodation is sorted, your leave is booked and you're mentally already there. All that's left is to book your flights to Dubai...
Key points
Flights to Dubai take roughly seven hours from the UK
Dubai International (DXB) was named the busiest airport in the world in 2017
Getting in there early could bag you a cheap flight to Dubai. Or, if you're a risk taker, swooping in at the last minute
When it comes to booking a holiday, one the excitement of choosing a beautiful destination and picking a fantastic hotel to inhabit can be a truly exciting and liberating feeling. Sadly, that exciting liberation can be quashed by the stress and frustration of organising flights to go with. 
Don't let airfare bring you down before you're even airborne... Give your flight costs the landing light and help your fees descend smoothly with a few simple tips, courtesy of your cabin crew at GoCompare. 
How long are UK to Dubai flights? 
Dubai is the largest city in the United Arab Emirates, and the Emirate of Dubai is one of seven emirates that comprise the UAE. 
With over 3,400 miles separating London and Dubai, it should come as no surprise that flights to the 'City of Gold' are pretty lengthy. Typical direct flights to Dubai from London will last around seven hours in length, while flights to Dubai from Glasgow will naturally last a little longer, approximately by half an hour. 
Which airports offer direct flights from UK to Dubai? 
With more and more Brits opting to jet off to the beautiful city of Dubai, direct flights to Dubai from UK airports are becoming increasingly common. London to Dubai flights are available regularly, while flights to Dubai from Manchester, Newcastle and Birmingham are also available – albeit less frequently than flights from London to Dubai.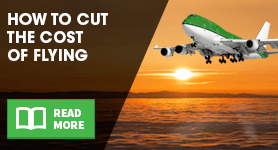 If you do happen to be in a region that doesn't offer direct flights to Dubai, don't despair - indirect routes can often work out cheaper than the straightforward A to B. Flights from Dublin to Dubai, for example, could prove exponentially cheaper on the date you want, so it's definitely worth considering outside options. A short flight across the Irish Sea with a mini layover could slice hundreds off your airfare. 
In addition to that, it's worth remembering that prices may also fluctuate from one airline to the next. For instance, BA flights to Dubai may be more expensive than Virgin flights to Dubai. As the main airline of the region, many passengers will find themselves flying with Emirates – which most certainly is not a bad thing at all. Emirates flights to Dubai commonly include gourmet meals, WiFi and an extensive array of entertainment, even in economy class. 
Finding cheap flights to Dubai 
One of the easiest ways to save money on flights is the ability to be flexible with your flights. Allowing yourself the leeway to stretch to a day or two either side of your ideal departure date could translate to a notable saving. Meanwhile, certain days are often more expensive than others – eg weekends are typically more expensive than Tuesdays and Wednesdays. 
In addition to that, flights in the middle of the day also tend to be the most expensive, so avoiding peak times of the day and flying at unsociable hours – such as late at night, overnight or early in the morning – could cut the cost of the flights instantaneously. Similarly, avoiding popular times of the year – such as school holidays, the Christmas period, etc – could also result in more economical airfare. 
Bottom line: buy yourself a yoga mat and get stretching – flexibility could save you a bundle! 
How to save money on Dubai flights 
When it comes proactively saving money on flights, there are two primary ways you can wisely schedule your booking to save you money. Funnily enough, these options are as opposite as they come. 
The first route is to take the organised approach and book your flights as early as possible. Booking up in advance can see you garner an early-bird rate, which is typically lower than the same booking further on down the line. As such, the earlier you book up, the better - that is, in this instance at least...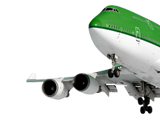 The other option is to take the totally opposite stance and wait until the eleventh hour to book your flights. While this is undoubtedly the riskier route to take, it can yield some serious savings. Airlines often offer cheap flights as a means of filling empty seats. However, there's no guarantee there'll be any available. 
Finding last-minute flights to Dubai is definitely a high-risk, high-reward approach – if it pays off. This option is far more suitable to those making an impromptu booking for a spontaneous getaway. If you prefer to play it safe, you're probably better off booking up in advance. What you lose in discount, you will unequivocally save in stress. 
In addition to when you book, a simple comparison can help you find some of the cheap Dubai flights in the time it takes to tap a few keys or your screen. Before you part with your hard earned cash, be sure to compare flights to Dubai with GoCompare – it could save you a lot in an instant.
Prepare to land 
There are currently two commercial airports in Dubai: namely Dubai International Airport in Al Garhoud, approximately three miles east of Dubai; and Al Maktoum International Airport in Jebel Ali, 23 miles southwest of Dubai. 
For most tourists, the primary airport of interest will be the former – Dubai International (DXB) - which was named the world's busiest international airport in 2017. With such a bold accolade, it's comforting for passengers to know that the airport itself is more than equipped to handle the footfall. 
Terminal 3 in particular even holds claim to the title of largest airport terminal in the world. In order to cope with the demand of the passing traffic, 2018 saw the introduction of a pre-approval system that allows passengers to clear passport control in mere seconds. Not too shabby at all. 
As far as facilities go, the airport is equally well equipped for the task at hand. The wide array of duty-free shops offer everything you could want in the form of jewellery, fragrances and fashion. Meanwhile, the range of restaurants and eateries is wide enough to cover the most selective of palates, offering everything from coffee shops and snack bars to Spanish tapas and gourmet meals. 
For those looking to unwind before or after their flight, you won't be left wanting either. The tranquillity of the Zen Gardens offer peace of mind, while the Paul Bakery offers a piece of cake. Meanwhile, if you're after something to counteract the heat, the Haagen Dazs outlet has your name on the guest list. 
If waiting around for your flight has left you clock watching and thirsty, the Heineken Lounge is there to supply your fix of beer and sport. If you're still not satisfied, The Hub offers an extensive range of drinks in the comfort of stylish surroundings, guaranteed to tick any boxes left unchecked. 
If all else fails, there's no less than three luxury spas on site, while the marhaba lounges offer your own space to gather your thoughts, connect to the WiFi, or simply enjoy the variety of refreshments on offer – including an open buffet and unlimited beverages. 
By Martyn Grant