Compare prices and find cheap flights to Dubrovnik
If you feel like a coastal holiday somewhere with lovely old-world charm, you could do a lot worse than a holiday in Dubrovnik. We can help you find the right flight to get there.
Key points
Most flights to Dubrovnik involve a layover, but you can get direct flights
Ticket prices vary depending on your choice of airline, date of travel, and the class of flight you want
The airport you depart from may also affect the price of your flight
One of the filming locations for HBO's flagship series Game of Thrones, Dubrovnik is a hive of tourist activity. Located on the Adriatic coastline of Croatia, it's one of the top tourist destinations in the Mediterranean. 
So, what are you waiting for? Let us help you find the right flights to get you out there! 
Dubrovnik flights 
If you're gearing up for your own dragon-fuelled adventure on the Croatian coast, you'll be pleased to hear it's only about three hours from London to Dubrovnik. You may have a quick layover somewhere like Vienna or Zagreb, as not all flights will go direct. But you'll have enough time to read one volume of A Song of Ice and Fire and wolf down a couple of krofne doughnuts. 
With such a short flight, a cheap economy seat may well represent the best value for money. But, if you want to treat yourself, you could upgrade to premium economy for just a little bit extra. 
If you're really feeling decadent, you could even go for a more expensive business or first-class ticket. But, given how short the flight is, you might not have time to really appreciate all the features available in first class. So, it's up to you.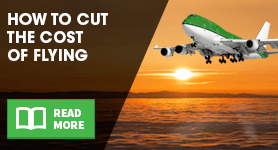 Flights to Dubrovnik from London 
The price of a flight between London and Dubrovnik will be affected by the date you book it in relation to the dates you want to travel. 
Assuming you want to come back (and we wouldn't blame you if you wanted to stay there), a return flight is likely to be more expensive than a single trip. 
This'll vary across airlines and what time of day you want to travel, however. Some flights with companies like Eurowings or easyJet can be cheaper in the morning than in the afternoon, for example.  
The specific airport you fly from will also affect the price of your flight. London Gatwick offers more direct flights than London Heathrow, which tend to be cheaper than those involving a layover. 
The main factor in the price of your ticket is when you book. A good rule of thumb is to book as early as you can. If you're feeling particularly adventurous, you could wait until a couple of days prior to the flight time, as some airlines will drop their prices dramatically at that point. If you really want to gamble, you could try for a ticket on the day, when the prices may very well be at their cheapest. 
Cheap flights to Dubrovnik from the UK 
Most UK airports offer flights to Dubrovnik, at comparative prices to those going from London Heathrow. You may experience a layover somewhere like Birmingham or London Heathrow if you fly from, say, Edinburgh. Or there may be a couple of hops through European airports such as Amsterdam and Zagreb depending on the airline you fly with. 
Layovers can sometimes increase the price of a ticket quite considerably, so you may be better off getting to London and flying direct from London Gatwick. Always suss out all your options before you part with your money. 
Direct flights to Dubrovnik 
You can get direct flights to Dubrovnik, but it's largely down to which airline you fly with. Croatia Airlines, Austrian Airlines, easyJet and British Airways all offer direct flights, but not all the time. Most flights to and from Dubrovnik involve a layover, often in Zagreb, or elsewhere in Europe.
By Nick Dunn