Aikona! It's the GoCompare guide on flights to Durban
Check out our guide on flights to Durban and roll up with rand in your wallet.
Key points
British Airways flies direct to Durban from October 2018
Other routes from the UK involve changes at Doha, Dubai and Istanbul
Consider flying into Johannesburg and catching an internal flight to Durban
Whether you're coming for the food, the sport or the beautiful beaches, Durban has plenty to offer intrepid travellers. Ready to go? Then let's look at the options of flights to Durban. 
Flights to Durban, South Africa  
If you're heading to South Africa's third-largest city, then you're likely to land at King Shaka International Airport.
King Shaka International Airport (IATA: DUR) 
Often called KSIA, it was opened for the 2010 World Cup in South Africa. You'll find King Shaka International Airport 20 miles north of downtown Durban. Is it a nice airport? Well in 2018 KSIA won the Best Airport in the World for those handling 5-10 million passengers. It was also the Best Regional Airport in Africa.  
Surprisingly it is not named after Newcastle and Trinidad and Tobago goalkeeping legend Shaka Hislop. Instead King Shaka is named after the 19th-century ruler of the Zulu nation.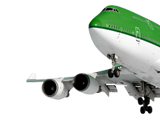 Compare the price of flights to Durban from the UK  
Are you ready to fly to Durban? Let's see how you can get there from the UK. All stats were correct in May 2018.  
Flights to Durban from London  
At the time of writing there are no direct flights available between Durban and London. Yet there are plans for this to change in October 2018. British Airways is due to offer direct flights to Durban from London Heathrow. 
In the meantime, or if you want to break up the journey, then look into non-direct flights. You might want to consider a lay-over in Doha (Qatar Airways), Dubai (Emirates) or Istanbul (Turkish Airlines). Otherwise think about flying direct to Johannesburg or Cape Town and hopping on an internal flight (more info on that below). Whichever route you favour, compare flights to see what savings are possible. Factor in around 13 hours for flight times. 
Flights to Durban from Manchester  
You're looking at changing planes, if not a layover, if you're going from Lancashire to KwaZulu-Natal. Like the London flights, you're likely to be going via a combo of Doha, Dubai, Istanbul and Johannesburg. 
Another route that is open seasonally is to go from Manchester to Cape Town and then on to Durban. As you've got the choice of a couple of routes and airlines, a quick comparison could really bring the cost of flights down. 
Flights to Durban from Birmingham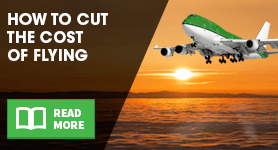 Again you're out of luck going direct from Birmingham. And again you're looking at transfers or layovers in Doha, Dubai or Istanbul. But you might want to investigate splitting your journey further. 
Have you considered flying via one of the big European hub airports then transferring in Johannesburg? You've got options, so compare what's out there and see what you could save. 
Compare the price of flights from Durban to other South Africa destinations  
South Africa is a vast country, so internal flights make a lot of sense if you want to visit lots of places. Here's a few tips on how to get around South Africa.  
Flights from Johannesburg to Durban  
Johannesburg's O. R. Tambo International Airport is the busiest airport in Africa by some margin. So you'll find lots of connecting flights heading here. 
Johannesburg is also served by Lanseria International Airport. And you'll find plenty of flights to Durban from both airports. With this much choice, flight comparison is a bit of a must. The flight time is just over an hour.  
Flights from Durban to Cape Town  
You have the choice of five airlines that fly the route from Durban to Cape Town, Africa's third-busiest airport. Shop around and compare prices to save on Durban flights. Expect to be in the air for just over two hours.  
Flights from Durban to Port Elizabeth  
If the Eastern Cape is calling, then think about flying into Port Elizabeth from Durban. Three airlines fly this route which takes about 80 minutes. Compare flights and find out what savings are available. 
Top tips for cheap flights to Durban 
Durban is an all-year destination, thanks to a subtropical climate and 320 days of sunshine a year. As such there's no real peak season of travel to Durban, though school holidays can bring extra visitors. This means prices can go up around then. 
Also keep an eye out for the Durban International Film Festival (usually in July) and when Durban hosts international cricket and rugby games. Avoid these times to find the best deals. 
Here's a few more things to be aware of if you're trying to find cheap flights to Durban: 
Don't always book a return with the same airline - sometimes two one-way tickets can work out cheaper 
Flying non-direct or with multiple stops can sometimes cost less than direct flights 

If you can, try to book really early - consider setting up an alert 
Flights on weekends tend to cost more that midweek ones 
Finally, try to find a moment to shop around and compare prices to find the right deals on flights for you.  
Things to remember when flying to South Africa  
While your passport needs to be valid for 30 days after you leave South Africa, some immigration officials request it is valid for six months. Play it safe and make sure your passport is well in date and has enough spare pages for stamps and visas. 
Talking of visas, you don't need one with a British passport if your stay is less than 90 days. If you're travelling with children you need quite a bit of paperwork. Have a read of this leaflet for more info.† 
Check if you need any vaccines and sort out your travel insurance. The UK does not have a reciprocal healthcare agreement with South Africa, so make sure you're covered.  
Lastly, have an amazing time in the Rainbow nation. 
By Sam Easterbrook