Check out cheap Dusseldorf flights
Guten Tag, meine Freunde! Today, we're off to Dusseldorf – so strap in while we compare flights to get you the right price.
Key points
You can get to Dusseldorf in less than two hours from the UK
The price of your flight depends on your airline and choice of travel class
Flying from Birmingham may be cheaper than flying from London
If you're a fan of German culture and cuisine, and want to see more of the country than Berlin, then a visit to Dusseldorf is certain to be an enticing prospect. 
It's also famous for its academy of fine arts, fashion and trade fairs. Plus the nightlife is banging, the architecture boundary-pushing, and a stroll along the Rhine is blissful.
Getting a flight there couldn't be simpler, as we can help you compare prices easily. 
All the info in this guide was correct in May, 2018.
Flights to Dusseldorf 
It's not too difficult to get a flight to Dusseldorf. Many of them go direct, and without being too expensive either. You may be able to get a business-class return flight, and get a bit of change from £250, depending on how far ahead of the flight you book. 
Given the luxuries usually associated with business class, that's not a bad deal at all. 
Flights to Dusseldorf from London 
Flying to Dusseldorf from London Heathrow direct takes around 90 minutes, which is just enough time to listen to one or two Kraftwerk albums. The famous electronic music group were formed in the city, and still perform there today. If your tastes are a little heavier, you might be pleased to discover that famous heavy metal siren Doro Pesch got her start in Dusseldorf, as did punk group Die Toten Hosen (The Dirty Trousers). 
Tickets can be relatively cheap, as cheap as £100 for a return economy flight from Gatwick, but this mainly depends on when you book them. Generally speaking, it's better to book your tickets early. 
You can get away with booking them within days of your flight, as some airlines drop their prices at this time. This is very risky, however, and you may end up having to pay a lot more than if you booked ahead. 
The price of the flight is also affected by your departure airport. London Heathrow tends to offer cheaper flights than London Gatwick, and it also offers more direct flights. 
Departing from London Gatwick may lead to more layovers in places like Dublin or Madrid. This will not only affect the price of your ticket, but it will lengthen the time of your flight. Definitely not ideal for those in a rush, but that's more time to really dig deep into the Kraftwerk discography.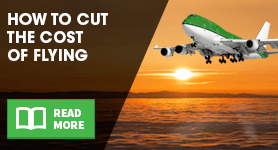 Flights from Birmingham to Dusseldorf 
Undertaking a worldwide pilgrimage to famous sites in metal history? You'll be pleased to know that you can go from the birthplace of heavy metal in Birmingham to Doro's base of operations directly and cheaply. 
Return tickets can cost as little as £70 for an economy flight from Birmingham. The same is true of flights to Dusseldorf from Manchester.  
Cheap flights to Dusseldorf 
The price of your flight can also depend on which airline you fly with. Going with Eurowings or easyJet is likely to be cheaper than flying with AerLingus or British Airways. But always compare before diving in to be sure. 
By Nick Dunn