Go with the Flo' - compare cheap flights to Florence
Boasting classical architecture, beautiful artistry and awe-inspiring monuments, Florence has earned itself the label 'Cradle of the Renaissance'.
Key points
Although Pisa Airport (PSA) does act as a gateway airport for those travelling to Florence, it may be considerably further away from your end destination than Florence Airport (FLR)
Booking up sooner than later can result in an early-bird rate that's lower than the same booking just weeks later
Although risky, a last-minute booking can return a huge discount if flights and seats are still available
Replete with impressive buildings and structures, it's hard to argue that label. Case in point: the inimitable Santa Maria del Fiore – decorating the Florentine skyline with its grandiose outline, the dome of the cathedral, also known as The Duomo, epitomises the city in one simple snapshot. 
A popular destination among travellers in Europe, Florence attracts people from all over the world to marvel at its mix of vintage and modern delights. If that includes you, you're in for a treat. 
But before you can take in Botticelli's 'Birth of Venus' at the Uffizi or Michelangelo's 'David' at the Galleria dell'Accademia, first you'll need to ogle at the marginally less interesting 'Flight del Comparissano' at the critically acclaimed GoCo exhibition. 
Where can I get direct UK flights to Florence? 
As the crow flies, flights from London to Florence cover just over 750 miles in the air. As such, London to Florence flights typically take around two and a quarter hours, if flying directly. 
Depending on where you're flying from, UK flights to Florence will usually take roughly around this time, give or take quarter of an hour.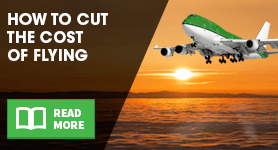 Direct flights to Florence from London are available daily. Direct flights to Florence from UK airports outside of London are also available in a number of locations, albeit on a far less frequent basis. 
Direct flights to Florence from Manchester, Birmingham, Bristol and Edinburgh are typically available on Saturdays, with indirect flights available all week long. 
It's also worth noting that the price of flights often differs based on the airline. So, the cost of easyJet flights to Florence will likely differ noticeably to that of BA flights to Florence. 
For a relatively short journey like London-Florence flights, budget airlines (such as the easyJets and Ryanairs of the world) may be worth considering, if cost is of primary concern. 
Finding cheap flights to Florence 
If you're looking to drive the cost of flights down, there are several techniques you can employ that can do just that in an instant. 
Tactical booking is a simple way of arranging your flights in a manner that attracts the lowest airfare possible. If you aren't bound by strict times and dates, lowering the cost of flights can be as easy as booking outside of peak times. 
Flights early in the morning or late at night typically attract a lower cost ticket than the same journey between nine and five. 
Similarly, flying at the weekend can also see flight costs soar compared to flying during the week. 
Although not always the steadfast rule, flying on a Tuesday or Wednesday is commonly the cheapest day of the week to kiss the sky, so it's worth considering a mid-week excursion if you can avoid a weekend flight. 
Finally, avoiding travelling at the most popular times of the year can also result in lower flight costs. 
Flights during the school holidays, such as the summer months or at Christmastime when people habitually go away, often see airfare shoot up. Scheduling your holiday outside of these windows is a sensible choice for anyone looking to cut costs. 
How to save money on Florence flights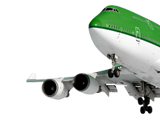 Outside of tactically booking your flights for low-cost times and dates, the actual time of booking can also have a profound effect on the price of your airline ticket.  
The first method is simply booking your flights as early as possible. The earlier you book, the better as flights tend to increase steadily as time goes on. 
Booking up early can be both financially and mentally rewarding, allowing you to cross a big task off the holiday checklist, while also attracting a lower flight cost at the same time. 
The second option is the complete antithesis of option one, capitalising on last-minute deals offered by airlines at the eleventh hour. While this route can pay off massively if you do manage to bag a seat, there is an undoubted element of risk associated with booking your flights late. 
Leaving your purchase go right down to the wire could result in there being no seats left at all. As such, this route is probably best suited to those looking to make a spontaneous getaway. 
Prepare to land 
Florence is predominantly served by two main airports: Florence Airport (FLR) and Pisa Airport (PSA). While Pisa Airport is a favourite among some of the low-cost airlines, it's considerably further out of the city than the former. Although it's the busiest airport in Tuscany, Pisa Airport is over 50 miles outside of Florence, which roughly translates to a 90-minute car ride. 
Did you know...?
According to UNESCO, almost a third of the world's art treasures reside in Florence
Considering that Pisa Airport is a staple for some budget airlines (such as easyJet, Ryanair and Wizz Air), it's worth noting that while you may save on airfare, you'll almost certainly make that up in the holy travel trinity of time, stress and transfer costs. Mind you, it does present the opportunity to make a quick detour to the leaning tower, and take an array of photos of tourists pretending to prop it up. 
While Ryanair flights to Florence via Pisa Airport may seem cheaper initially, a journey that arrives at Florence Airport – just seven miles from the city of Florence – will likely be far more efficient all round, so it's worth considering your options before you book. 
Speaking of Florence Airport, the venue itself has a modest number of restaurants to choose from. However, they do come complete with everything you could ask for, be it bar services, coffee supplies or a full meal. There are also a number of duty-free shops for you to peruse while you're there, should you feel the need for some retail therapy. 
Meanwhile, there's also a VIP lounge area for those that need to use its facilities during their time in the terminal. This area is also ideal for those looking for a bit of quiet time before their flight or prior to their impending airport transfer. 
By Martyn Grant