We're going to Disney World! Compare flights to Florida
With almost 2,000 miles of coastline and over 650 miles of sandy beach, it's no wonder that beautiful Florida has earned the nickname 'The Sunshine State'. It's enough to make you want to fly there immediately.
Key points
There are a mind-blowing 130+ airports within the state of Florida
Direct flights to Florida are commonly available from London and Manchester, while Scottish routes are also available, albeit less frequently
Booking up early or last minute could shave a considerable amount off the price of airfare
The sun isn't the only thing that's hot there either. Florida is home to some of the hottest tourist attractions in America, ranging from theme parks like Disney World and Universal Studios to natural wonders like the Everglades and the Florida Keys. 
If that isn't reason enough to convince you, Key West in particular has more bars per capita than any other place in the country. Meanwhile, Florida also has more golf courses than any other US state, making it a hotspot for fans of the sport. Better still, Florida boasts all of this in a state the size of England and Wales combined. 
However, despite its comparatively modest size, there are a surprising amount of airports... over 130 to be more precise. To help you navigate your journey through the flight booking process, we've stripped back to the bare essentials: we're talking the sun screen, shades and Speedos approach here – no excess baggage necessary! 
Destination unknown? 
With so many airports in the state of Florida, knowing where to start can be a tough task. With that in mind, let's narrow those airports down to some of the more popular holiday destinations. 
Of the 130+ airports in Florida, there are over 20 mainstream airports for commercial use and countless other reliever airports throughout the state. As such, you're likely to be spoilt for choice when it comes to landing destinations relative to where you're heading. 
While the list of airports is long and wide ranging, the Federal Aviation Administration classifies only a handful of these sites as medium/large hub airports. The cream of the crop can be broken down into four large hub airports and three medium hub locations, creating a Magnificent Seven of international airports in The Sunshine State.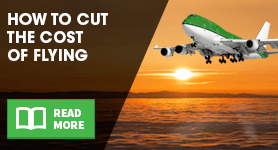 Here's a quick rundown of the big four: 
Miami International Airport (MIA) 
The largest gateway airport between the US and Latin America, Miami International Airport is one of the busiest airports in the state. Situated eight miles northwest of Downtown Miami, this is likely to be your destination airport if you're bound for The Magic City. 
Orlando International Airport (MCO) 
Orlando Airport is located just six miles southeast of Orlando. The year 2017 saw MCO handle over 44.5 million passengers, making it the busiest airport in Florida. If you're planning a trip to Disney World or Universal Studios, this is the airport for you. 
Fort Lauderdale-Hollywood International Airport (FLL) 
A minuscule three miles from downtown Fort Lauderdale, FLL is conveniently located for anyone travelling to The Venice of America. This airport is also 21 miles from Miami, making it a good alternative airport for those travelling to Miami. 
Tampa International Airport (TPA) 
A favourite airport of Southwest Airlines, Tampa International handles almost 20 million passengers a year. In 2017, it was even named the fourth best US airport in the Readers' Choice Award by travel magazine, Conde Nast Traveler. Located just six miles from Downtown Tampa, it's ideal for anyone heading to The Big Guava.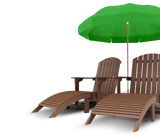 Which UK airports fly direct to Florida? 
Depending on where you are in the UK, flights to Florida from UK airports are typically well over 4,000 miles in length. As such, you're looking at a long time in the air for direct UK to Florida flights. 
Typical UK flights to Florida last around nine and a half hours. As such, you'll want to book up with a decent airline – 9.5 hours is a long time that can be made even longer if you're uncomfortable. Luckily, most long-haul flights will include complimentary meals for flights such as this. 
Direct flights from London to Florida are a regular occurrence. However, flights from other airports are far less frequent. Nevertheless, you can find Manchester to Florida flights fairly easily, particularly if you're hunting for flights to Orlando Florida. Similarly, direct flights to Florida from Scotland are also regularly available for Orlando tourists, albeit predominantly on weekends. This typically includes both flights to Florida from Glasgow and Edinburgh. 
However, it's worth noting that direct flights can often be expensive, so it may be worth considering indirect options as well. A strategic layover en route could cut costs considerably. Meanwhile, it's also worth noting that the airline can also have a notable effect on the price of airfare, so expect to see a difference between Virgin flights to Florida and Thomas Cook flights to Florida. 
Where can I find the cheapest Florida flights? 
You don't have to resort to contorting into your partner's suitcase in order to bag cheap Florida flights. Turns out there's a far less dangerous, far more legal and far easier way of cutting costs on airfare. However, flexibility is still a useful trait to have. 
Being flexible when it comes to flights can be the difference between saving big and spending big. Particularly when it comes to the flight times – flying at peak times of the day naturally attracts a peak price. 
Avoiding the busiest times of the day can cut costs notably, particularly if you fly early in the morning or late in the evening. These off-peak times tend to be cheaper than their peak counterpart, and can be an easy way to reduce your flight costs in an instant. 
Similarly, the day you fly out can also affect the airfare, as weekend flights tend to be more expensive than weekday flights. Tuesday and Wednesday flights are traditionally two of the more economical days of the week to fly, certainly when compared to a Saturday. However, it's worth noting that this isn't always the rule, so it's worth comparing a variety of days before you book that flight.
Finally, the time of year itself can also dramatically affect the overall flight costs. Certain times of the year are more popular than others – for example, school holidays, summer months and Christmastime – and the increased demand often leads to price hikes. If possible, savvy planning around these busy periods can be a sound and economical strategy. 
How to save money on Florida flights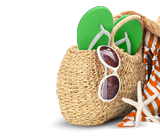 In addition to shrewdly planning when you fly, the timing of when you book can also affect the cost of airfare. Booking up early can often result in an early-bird rate that's often much cheaper than the same booking if left until later on. Better still, advanced booking can also help alleviate the stress of arranging a holiday and can put a big, relieving check mark in the pre-holiday 'to do' list. 
Conversely, a last-minute deal can eclipse even the early-bird option, as airlines have a tendency to slash their flight costs dramatically in an attempt to fill empty, unsold seats as the flight date nears. As a result, some of the cheapest flights to Florida can be found if you leave your booking until the very last minute. However, this tactic isn't without its flaws, as there's no guarantee there'll be any seats available if left too late. 
Whichever route you decide to take, make sure you GoCompare your flight costs before you part with your hard-earned cash. There could well be a better deal that's slipped by unnoticed, just waiting to be discovered!
By Martyn Grant