You don't need to be an adventurer - compare flights to Fuerteventura
Fuerteventura's warm climate, picturesque scenery and sandy beaches make it a popular destination for European holidaymakers and a veritable surfers' paradise.
Key points
Booking up flights as early as possible can return a discounted early-bird rate, while leaving it until the very last minute can also result in notably reduced airfare
A simple comparison can help highlight some of the best deals in an instant
Avoiding flights on weekends, at peak times and during popular times of the year can also lower the cost of flights
Despite technically being categorised as part of Spain, Fuerteventura is found in the North African region of the Atlantic Ocean. 
The second largest of the Canary Islands, the year-round warmth has earned Fuerteventura the nickname of 'The Island of Eternal Spring'. 
For Brits that are more used to eternal rain, the promise of eternal spring is undoubtedly an attractive proposition. But before you can sample the warm breeze of the Spanish island, first you'll need to endure the harsh sting of booking flights. 
Buckle up – there may be some turbulence! 
How long are UK flights to Fuerteventura? 
Clocking in at around 1,750 miles, flights to Fuerteventura from UK airports tend to last approximately 4.5 hours, with the return journey lasting slightly less at around the four hour mark. 
Which UK airports fly direct to Fuerteventura? 
With less than 2,000 air miles separating the UK and Fuerteventura, indirect routes for a relatively short journey such as this seem an unnecessary inconvenience.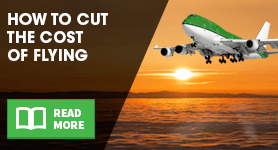 In fact, flying indirectly can prolong your journey by as much as double the travel time, so direct flights to Fuerteventura are a wise choice in this instance. 
Luckily, direct flights from UK to Fuerteventura are easily accessible from most regions across the country. Direct flights to Fuerteventura from London airports are commonly available, as are flights to Fuerteventura from Manchester. 
Meanwhile, recurring flights are also available from numerous other major airports, including Birmingham and Nottingham. 
Better still, flights from airports in Liverpool, Newcastle, Leeds and Bristol also visit Fuerteventura regularly, as do airports in Glasgow, Edinburgh and Belfast. 
However, it's worth noting that the price will almost certainly vary depending on the flight provider and you'll likely see varying prices from one airline to the next. If cost is a primary concern, it may be worth exploring the variety of budget airlines available. 
Ryanair flights to Fuerteventura are likely to be cheaper than Thomas Cook flights to Fuerteventura, and the relatively short flight time makes it less of a sacrifice from a comfort standpoint. But always compare first to be sure.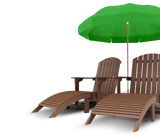 Finding cheap flights to Fuerteventura 
When hunting for affordable flights, flexibility is a handy weapon to have in your bag of tricks. If you go into the booking process with an open mind, chances are that you'll be able to bag a bargain. 
Flights in the early morning or late at night are typically cheaper than the same route during the middle of the day in peak hours. 
Similarly, flights during the week are also likely to be less expensive than those on the weekend. While these trends aren't always the rule, they are a common theme worth exploring in the pursuit of a cut-price flight. 
Similarly, arranging your holiday outside of peak times of the year can also have a positive effect on your airfare. Flights during times of the year that are popular with holidaymakers – such as school holidays and the summer months – are often more expensive, while periods of increased travel – such as Christmastime – can also see price hikes occur. 
How to save money on Fuerteventura flights 
Still looking to shave off a few extra quid from your flight bill? Okay, okay – there are a couple more tricks left up the sleeve. 
In addition to being flexible on flight times, the date you book can also have a profound effect on the overall cost. However, the two approaches are as different as they come. 
For the cautious flyer, preparation could be the all-important difference maker. Booking up in advance can attract an early-bird rate that's lower than the same booking just weeks later. 
For the seasoned risk taker, a last-minute flight booking could be right up your street. Airlines often slash the price of airfare at the eleventh hour in order to fill any unsold plane seats. However, there's no guarantee there will be any seats available at all. 
Whichever option you choose, a quick comparison of flights can help cut costs even further. Trawling through site after site for flight prices can be an arduous task... Let GoCompare do the hard work for you at the click of a mouse, or tap of a screen. 
Prepare to land 
If you're en route to Fuerteventura, then you are almost certainly en route to Fuerteventura Airport. Also known as El Matorral Airport, FUE is found just over three miles southwest of Fuerteventura's capital city, Puerto del Rosario. 
The airport itself is situated next to the sea, creating a great first impression for anyone stepping off the plane.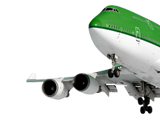 Once inside, the modestly sized airport comprises of one terminal with two floors. The ground floor is logically split into two sections – the first for arrivals and the second for departures – while the upstairs also features the departure lounge. 
As for facilities and services, FUE has all the standard features you'd expect from an airport, including free WiFi and duty-free shops where you can buy items such as perfume, cosmetics, drink etc. 
Meanwhile, there's a fine selection of places to eat, should you feel peckish before or after your flight. These include everything from cafes and burger joints to taverns and restaurants, guaranteed to fill a gap while you're busy filling time. 
By Martyn Grant