Breaking with convention and heading to Geneva for your hols? Here's our Geneva flights guide
Glide into Switzerland's second city with GoCompare's guide on flights to Geneva.
Key points
Geneva is the nearest airport to many famous ski resorts in the French Alps
Many regional airports in the UK offer seasonal flights to Geneva
Prices of flights often increase in winter
Is Geneva your ski-lift to slopes? Maybe you're coming for business? Are you particularly keen to see CERN? Whatever your reason to visit this clean, crisp, lakeside city, let's look at flights to Geneva. 
Flights to Geneva 
If you're flying to western Switzerland or the French Alps then you're likely to be gliding into Geneva. Sometimes called Cointrin Airport, its proper name is Geneva Airport. 
Geneva Airport or Genève Aéroport (GVA) 
Switzerland's second busiest airport is only three miles from downtown Geneva. It's a modern, compact and busy airport. You'll find a good selection of restaurants and shops here - there's not one, not two, but three chocolate shops. Geneva is also well connected as it's a hub airport for easyJet and Swiss International Air Lines. 
Compare the price of flights from UK airports to Geneva  
With lots of routes in and out, let's have a look on how to get to Geneva from the UK. All the airlines and airports below were correct when we had a look in May 2018. 
Flights to Geneva from London 
All six airports that serve London fly to Geneva. Read 'em and weep…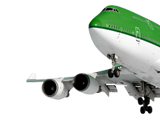 Flights to Geneva from Gatwick = Aer Lingus, British Airways, easyJet, Swiss International Air Lines and TUI Airways 
Flights to Geneva from Stansted = British Airways, easyJet and Jet2.com 
Heathrow = British Airways and Swiss International Air Lines 
Luton = easyJet 
Southend = easyJet 
London City = Swiss International Air Lines 
With this much choice at hand, give a comparison a spin and see what you could save. 
Flights to Geneva from Manchester 
A whopping five airlines run the Manchester to Geneva route during the winter sports season. Take your pick from: easyJet, Flybe, Jet2.com, Thomas Cook Airlines or TUI Airways. Fewer fly all year round. A quick online search through all the options could see you save pounds on flights mind. 
Said flights take just under two hours to cover the 617 miles.  
Flights to Geneva from Birmingham 
You've got the choice of a handful of airlines (easyJet, Jet2.com, TUI) for direct flights between Birmingham and Geneva depending on when you travel. Try a flight comparison on for size, and see what savings you can squeeze out. Whoever you fly with, the 556 miles should be done in around 100 minutes. 
Flights to Geneva from Bristol  
Hit the slopes from Brizzle with easyJet and TUI Airways. They both fly direct from Bristol to Geneva. Compare and save some Swiss francs for the après ski. The 535 miles should take around 100 minutes to complete.  
Flights to Geneva from Edinburgh 
British Airways, easyJet, Flybe, Jet2.com and TUI Airways fly between Scotland's capital and Switzerland's second city. But most of these airlines only offer direct flights during winter. Shop around and compare prices to find the flights for you. Expect to be flying for two hours and ten minutes, as the total distance is 786 miles.  
Flights to Geneva from Southampton   
Flybe and easyJet can whisk you between the home of the Saints and the Peace Capital during the ski season. If you're going for a summer jaunt then a non-direct flight or moseying up to London are your options. Bash your details into a site such as ours and book your flights. 
Flights Newcastle to Geneva 
From the Toon to the cantons, easyJet flies direct all year round. TUI Airways also offers a seasonal service. Research and compare to find the best deal for you when flying Geneva to Newcastle. 
Are there any other regional airports in the UK that offer a direct flight to Geneva? 
At various times of year you can find direct flights from Liverpool, Belfast, Aberdeen, Bournemouth, Cardiff, Doncaster Sheffield, Glasgow, and Leeds/Bradford. Phwoar!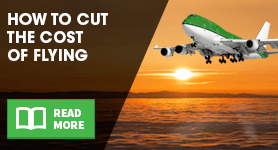 Things to remember when flying to Switzerland 
Switzerland isn't a member of the EU, but it is part of the Schengen Area. This means you won't need a visa to enter the country. 
The European Health Insurance Card (EHIC) is also valid here, so remember to pack it. The EHIC allows you the same level of medical treatment as a Swiss national. It's not a substitute for travel insurance though. You might want to grab some of that too before you go - hint: go compare ;) 
Top tips for cheap flights to Geneva 
Unlike most cities, prices here tend to drop on weekends. This is because Geneva is a big business city, so when the salarymen scarper, you might find a steal on a Saturday or Sunday.  
Summer is also good time to come to Geneva. As the gateway airport to many famous ski resorts in the French Alps, flight prices can increase in winter. Spring and autumn see Geneva play host to many global trade shows, conferences and conventions. This means summer is often the cheapest time to visit Geneva. 
Otherwise here's a couple more tips that might help you find cheap flights to Geneva:  
It can be cheaper to fly with two different airlines than buy a return ticket with one 
A transfer or layover during your flight can be cheaper than a direct flight - research what's available 
A risky strategy is to book your flights at the last minute. While tickets can drop in price, there might not be any seats left when you want to go 
The other major strategy for lower fares is to book seats the moment they go on sale – you might want to set up an alert 
Be flexible with when you fly, play around with dates and see if you can drive down the cost  
Finally, try and find the time to go compare flights to Geneva. You might well find some super savings! 
By Sam Easterbrook