Flights to Gibraltar – home of the monkeys and The Rock
You've probably heard of Gibraltar's thieving monkeys, The Rock (no, not Dwayne Johnson) and its mix of cultures and history. It all makes for a great holiday destination. But how much do you know about flights there? Read on to brush up on your knowledge of Gibraltar flights.
Key points
Gibraltar International Airport has regular flights between London, Manchester and Bristol, but flights from other UK airports are readily available
You can get direct flights from London and Bristol airport, which take around three hours
Try and be flexible with your travel dates and times, and GoCompare crazy!
So you're Googling Gibraltar hotels, watching cute monkey videos and looking up Gibraltar pound exchange rates.  
Before you hurry off to book your flights, we've got some handy information and money-saving tips for you. So grab a cuppa, sit back and read all about flights to Gibraltar. 
Gibraltar flights 
Gibraltar has one main airport, creatively named Gibraltar International Airport. In 2018, it maintains regular flight routes with London, Manchester and Bristol, and is situated within walking distance of the city centre.  
Malaga and Jerez airports are popular alternatives for tourists heading to Gibraltar. The cost of flying to Gibraltar from the UK will depend on things like flight type and ticket class.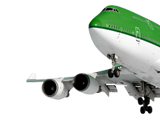 Direct and layover flights to Gibraltar 
A direct flight does what it says on the tin – it goes from your UK departure airport straight to Gibraltar (which takes around three hours).  
You can get direct flights to Gibraltar from UK airports like London Gatwick, Heathrow, Southend, Stansted, London City and Bristol.  
A layover, or multi-leg, flight means that your flight will make a stop in another airport before continuing to Gibraltar. For example, if you want to fly from Manchester airport, your flight will probably stop in London Heathrow, before carrying on to Gibraltar.  
See also:
UK layover flights are available from Manchester, Edinburgh, Aberdeen, Glasgow and Newcastle, with most of these flights making their stops in London or Bristol.  
If this is the case for your local airport, instead of getting a layover flight from there, it might be worth seeing if it's cheaper to travel to London or Bristol airport and getting a direct flight to Gibraltar.  Weigh up your options and see what works best for your budget and travel plans.  
What ticket class should you get?  
Most airlines have three main ticket classes; economy, business and first class. Some carriers also have a fourth class type called premium economy. Here's what each class offers: 
Economy – standard seats, legroom, and basic choices of food and drink. Usually the cheapest option.   
Premium economy – slightly roomier seats than standard economy. 
Business – traditionally booked by business travellers, you get bigger seats, more legroom and a better choice of drinks and snacks. 
First class – tends to be the most expensive option, with the best seats, most legroom and widest variety of in-flight food and drink.  
If you want to splash out on the first-class flying experience, first compare what different airlines are offering for first-class and business-class tickets. If there isn't much difference, you could save a bit of money by opting for business class rather than the more expensive first class.  
Save your pennies with our tips on flights to Gibraltar 
Did you know...?
Gibraltar airport is so close to the city centre that its runway intersects Winston Churchill Avenue, meaning the road needs to be closed when planes come and go
Here are a few tips to bear in mind when booking your flights to Gibraltar.  
You won't be surprised to know that our number-one tip for saving money on your Gibraltar flights is to use a comparison website, like us, to find flights that suit your needs, for the cheapest price.  
It's also worth trying to be flexible, as flying outside peak times could work out cheaper, as well as avoiding summer and winter school holidays.  
Booking in advance could open up opportunities to benefit from early-bird rates. Although risky, booking late can get you some good last-minute deals too.  
Finally, we suggest checking whether a package holiday might be cheaper than booking all of your holiday elements individually. Sometimes it's less expensive to book a package holiday and not use the hotel, than book a scheduled flight separately.   
By Amy Smith