Compare cheap flights to Glasgow
How ya doin' pal? If you're planning on flying to or from Glasgow airport, pause your Glasgow patter practice, and read this article to find out how you could save yourself time and money when booking your flights.
Key points
Glasgow has four airports that service it: Glasgow, Prestwick, Edinburgh and a seaplane terminal
Direct and layover flights are available for a range of destinations, both in the UK and abroad
Save yourself some money by comparing Glasgow flights, to find a cheap flight that suits you
Ah, flights. A strange yet necessary part of our holidays, with long waits and endless queueing... Not to mention the airports usually have better shopping facilities than your local town centre! 
There's plenty to see and do in Glasgow, like visiting the Riverside Museum, Glasgow Cathedral, Glasgow Science Centre and M&D's amusement park. 
The weather in Glasgow is usually pretty baltic (cold and wet), but you might catch a glimpse of the sun from time to time and – much like most UK cities – Glasgow looks great in the rain anyway.  
Glasgow flights 
Glasgow is serviced by three international airports – Glasgow, Prestwick and Edinburgh – as well as a seaplane terminal.  
All of these airports are within 45 minutes of the city centre and have strong public transport links.  
In this article we'll be discussing some key things you need to know when comparing flights for Glasgow Airport, and how you can hopefully save a bit of money too.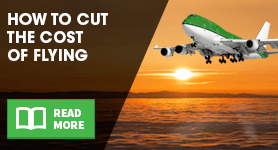 If you're looking for a good knees-up before you take off, there's a few bars to tickle your palate in Glasgow Airport. 
But, if it's a Jagerbomb you fancied, you'd have to try elsewhere. Glasgow Airport bosses have banned the brain-boggling beverage to try and prevent "boozy yobs" from causing trouble. Note: we don't recommend choosing your airport based on what alcohol it serves…  
Whether you're travelling to or from Glasgow, you're sure to have a belter of a flight. But what kinds of flights are there and what ticket class suits you best?  
Direct or layover Glasgow flights 
Direct flights do what they say on the tin: they take you directly to or from Glasgow with no breaks, like flying from London to Glasgow.  
A layover, or multi-leg flight means that your plane will make a stop in another location before continuing on to your destination. For example, you might fly from Glasgow, make a stop in Manchester, before flying on to Tenerife.  
If you're going on a long-haul flight (longer than 6 hours) then you're more likely to come across layover flights as planes might need to stop and take on fuel, or change pilots for longer journeys.  
Layover flights can be cheaper than direct, but that depends on things like how far away the destination is and whether the route is a popular one.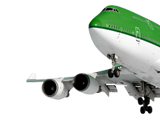 Ticket classes 
The class of your ticket refers to the level of luxury you travel in (well, as luxurious as a plane can get – it's still essentially a flying tin can). 
Anyway, there are three main types of ticket class: economy, business and first class. Some airlines offer premium economy tickets too.  
Economy tends to be the cheapest ticket type - you get a standard seat and standard eating and drinking options. For those who don't want to splurge on the flight, economy is probably the best option. Premium economy seats come with a bit more room, if you don't mind spending a few more pounds. 
If you feel like splashing the cash, you might opt for business or first class. These have larger, comfier seats with more legroom, and a wider variety of food and drink.  
Flights to and from Glasgow 
There are plenty of flights from most UK destinations like London, Bristol, Birmingham, Belfast, Manchester and Cardiff. If you're flying from abroad to visit Glasgow, you're sure to receive a warm Glaswegian welcome when you land!  
You can also fly from Glasgow to sunnier climes, like Tenerife, Lanzarote, Paris, Faro, Amsterdam and Malta.  
Get cheaper flights to Glasgow 
It won't surprise you to know our number-one tip for getting a good deal on your Glasgow flights is to compare different airlines, airports, travel dates and ticket classes, to find the ideal flight for you at a cheap price.  
If possible, be flexible with your dates, and try to avoid peak travel times, as flight prices tend to drop during the less busy periods. Booking far in advance (or taking advantage of last-minute deals) could also help you save some money and consider packaging your Glasgow flights and hotel together, for even more savings. 
By Amy Smith