Headbanging, fish markets and artisan shops – compare flights to Gothenburg!
If you like a bit of metal in your music, seafood in your supper or Swedish style in your shopping, then hop on a flight to Gothenburg.
Key points
Gothenburg has one airport that services its many stylish, festival-going, heavy-metal-loving, art connoisseurs (more commonly referred to as tourists)
If you want to have luxury at 30,000ft, then a business or first-class seat will do the job. For those of you who just want to get to Gothenburg with no frills, then economy is usually the cheapest option
Take advantage of early booking savings or bag yourself a late deal
Gothenburg (Goteborg in Swedish) is located on the west coast of Sweden, and is its second-largest city. 
Lisberg amusement park, Gothenburg Museum of Art, Gothenburg Archipelago, Universium, rainforest and shopping are some of the top things to do in Gothenburg.
It's also famous for its festivals and events, such as the Gothenburg Film Festival, the Way Out West and Metaltown music festivals. So let's jump on a flight immediately! 
Flights to Gothenburg 
Gothenburg has one main airport (Goteborg Landvetter Airport) about 12 miles east of the city, near the town of Landvetter.  
There are plenty of transport links between the airport and Gothenburg city centre and other places like Landvetter, Boras, Kungsportsplatsen and Stockholm.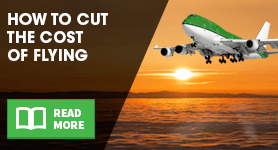 There are taxis that can transport you to and from the airport to your destination, but it's always best to pre-book your airport transfers, to get a fixed price and guarantee your transport.  
Direct flights to Gothenburg 
With a direct flight, you'll be taken straight to Gothenburg without having to make a stop or get a connection.  
You can get direct flights to Gothenburg from most London airports such as Heathrow, Gatwick, Southend, Stansted and London City.  
For Gothenburg flights from other UK locations, you'll have to take a layover flight.  
Gothenburg layover flights 
Did you know...?
Guess who ranked first in the 2017 Global Destination Sustainability (GDS) Index? Congrats Gothenburg!
A layover flight means there will be multiple legs to your journey. For example, you might fly from Manchester to Brussels and then to Gothenburg.  
You can get cheap layover flights to Gothenburg from places in the UK like Birmingham, Bristol, Cardiff, Edinburgh and Belfast.  
Ticket class 
If you want to fly to Gothenburg on a budget, then getting an economy ticket might be the best option, if you aren't bothered about the frills.  
You'll get standard seats and the standard food and drink selection. Pretty standard. For a bit more legroom, you could always upgrade to premium economy. 
For those of you who want to travel in the lap of luxury, business and first-class seats are also available with most airlines. You'll get roomier seats, more legroom and a wider choice of food and drink and a few other perks, depending on the airline.  
When considering whether to get first or business-class tickets for your flights to Gothenburg, check to see what benefits are included, as you might find business class is significantly cheaper than first class, but the perks are similar. So, even when you're splashing out, you can still save some cash!  
Get your flights to Gothenburg cheaper 
Organising your flights to Gothenburg is exciting, but it'd be even more satisfying if you could save yourself some money too!  
Here's some money-saving tips for you to bear in mind when sorting out your flights to Gothenburg: 
We're not called GoCompare for nothing! By comparing your flights you can easily see cheap flights and most suitable options. Filter your flights by things like your budget and preferred airlines to see results that better suit your needs.  
If you're able to be flexible with your travel plans, you could get a good deal during the off-peak season in Gothenburg. 
Find out whether it's cheaper booking your flights and hotels together as part of a package holiday. 
Booking early could also save you some money through early bird deals. If you're a daredevil, try looking for some last-minute savings.  
Airlines can charge between five and 15 different prices for the same seat, so it's definitely worth shopping around to find cheap Gothenburg flights that suit you!  
By Amy Smith