Take a bite out of your Hamburg flight bill with GoCompare
The second-largest city in Germany, Hamburg is one of the most popular city break destinations in Deutschland. Let's take a look at flights there.
Key points
Booking up early or waiting until last minute to secure your flights can often result in cheaper airfare
Avoiding flights on the weekends or during peak times of the day can also shave a few extra pounds off your flight costs
Comparing flights can help identify the lowest price at a simple click of a mouse or tap of a screen
While Hamburg is a major European hub for science, research and education, the city will be enshrined in global food culture for eternity thanks to the meaty snack that shares its name. However, the German city is a lot more than that. 
The city boasts everything from bodacious beer halls to the culture class of museum mile. You can even go to the very clubs that The Beatles played during their famous pre-Beatlemania residency back in the early 60s. 
Whatever you're heading to Hamburg for, flights are going to be a necessity. Let's get to it! 
How long are UK flights to Hamburg? 
At just 450 miles away, Hamburg is a popular destination for many Brits looking for a European city break without having to travel a lengthy distance to get there. 
In fact, the crossing itself is very brief compared to other locations like Greece and Spain. Direct flights to Hamburg from London typically last around an hour and a half. 
Which UK airports fly direct to Hamburg?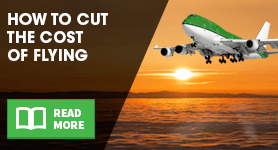 As Hamburg is a popular city break location among the British, direct flights are commonly available from a variety of locations across the British Isles. 
Direct routes are available daily from London, Manchester, Birmingham and Bristol. Meanwhile, indirect flights are available from countless other airports across the UK, including those in Northern Ireland, Scotland and Wales. 
While it can often work out cheaper to fly indirectly for long-haul flights, the short distance between the UK and Hamburg invalidates this trend somewhat. For instance, flights to Hamburg from Manchester can be found for under £40, while indirect flights to Hamburg from Edinburgh can cost as much as triple that amount. As such, it can often work out cheaper to simply travel to the nearest airport that offers direct routes. 
It's also well worth shopping around different airlines as the price of flights can differ dramatically from one flight provider to another; eg Ryanair flights to Hamburg will likely differ to BA flights to Hamburg. 
Given that the journey itself is only an hour and a half in length, budget airlines are a sensible option for those looking to economise, without having to sacrifice comfort or legroom for an extended period of time. 
Finding cheap flights to Hamburg 
Another important thing to consider when booking up flights is when you plan on visiting the city. As a general rule of thumb, flying at the weekend is usually more expensive than making the trip during the week. 
As such, having the freedom to be flexible on departure dates – even by a day or two – can have a profound effect on the price of your flight.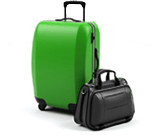 When it comes to the cheapest days to fly, the jury is well and truly out. However, there has long been a strong belief that Tuesday and Wednesday are typically the two most economical days to fly. Nevertheless, this isn't always the case, so don't discount other weekdays without so much as a look. 
It's still worth considering other Monday to Friday options on the off-chance there may be cheaper tickets available. Always compare to be sure. 
It's also worth remembering that, in addition to the date of the flight, the actual flight time can also have a dramatic effect on the cost of the journey. 
Flying at unsociable hours, such as early in the morning or late at night, can often prove to be cheaper than the same trip during peak times during the daytime. If you combine a weekday booking with an off-peak flight, you could well be on to a winning ticket to Hamburg. 
How to save money on Hamburg flights 
But wait, there's more! 
Booking up flights way ahead of time can also be a surefire way to shave a few extra quid off your overall travel bill. Advanced bookings also come equipped with an attractive price tag, often boasting an early-bird rate that will only increase as time goes on. The same trip can shoot up notably as the weeks progress, so the earlier you book, the better. What's more, it also provides a sense of relief knowing that the booking has been made and is solidly set in stone. 
Having said that, employing the exact opposite approach can also be beneficial. In fact, on occasion, it can be even more lucrative than an early-bird booking, offering noticeably discounted rates for those looking to bag a last-minute bargain. 
Airlines frequently lower the rate of airfare at the eleventh hour as a means of filling empty seats. But this isn't always the rule, so there's definitely an element of risk involved if your holiday rests on those flights. Nevertheless, for spontaneous travellers looking for an impulsive getaway, this route can be a real money-saver. 
Whether you see yourself as a pre-prepared early bird or a last-minute gambler, a simple comparison can be a quick and easy way to highlight the best prices available. Best of all, it can help identify bargain flights from airlines you may have not even considered, all increasing your chances of getting the cheapest flights to Hamburg available. 
Prepare to land 
When it comes to public passenger flights to Hamburg, the only airport you'll need is the aptly and simply named Hamburg Airport. 
Did you know...?
The Hamburg America Line began operating transatlantic sea trips from Europe to North America in 1847. Legend has it, Hamburg steak was commonly served between two pieces of bread during the crossing, and the hamburger was born
Located just over five miles north of the city centre, HAM is the fifth busiest commercial airport in Germany, boasting over 17.6 million passengers in 2017. It's also the base for such airlines as Germany's Eurowings and Condor airlines, as well as a focus city for budget British and Irish favourites, easyJet and Ryanair. 
The airport itself boasts a variety of services and features to make your stay as comfortable and enjoyable as possible. Free 24-hour WiFi access is available to all passengers and visitors, while there's also  a wide variety of souvenir stores, shops and duty-free outlets available on site, should you want to indulge in some retail therapy. 
There's also an airport lounge, complete with a fully stocked bar of soft drinks, alcoholic beverages and snacks. However, all of this comes at a price of 35 euros (correct summer 2018). Meanwhile, there are also work stations and WiFi available if business is on the menu. 
When it comes to food, Hamburg Airport is overflowing with tasty eateries to get your fill. From sushi bars and fast-food diners to vegan-friendly specialists and seafood restaurants, HAM has a plate to satisfy all manner of tastebuds. Meanwhile, there's countless places you can stop by for a slice of cake and a coffee or a freshly poured pint and a natter, if you fancy something a little lighter. 
By Martyn Grant