It's the GoCompare guide on flights to Helsinki. Kippis! (Cheers)
Fly into Finland's capital with our guide on flights to Helsinki.
Key points
Heathrow and Gatwick are the London airports that offer direct flights to Helsinki
You can also fly direct from Manchester and Edinburgh to Helsinki
Other airports in the UK offer connections to Helsinki or seasonal flights to Lapland
Perhaps it's the beautiful neo-classical architecture? The mid-century modern designs of Alvar Aalto? The opportunity to eat in the world's only fast-food sauna (thanks Burger King)? Or maybe it's the music of Jean Sibelius, Lordi and the Bomfunk MC's? Whatever the reason for your visit to Finland, here's how you can get there with our flights to Helsinki guide. 
Flights to Helsinki 
If you're flying to Finland or using it as a transfer point on the way to Asia then you'll be heading to Helsinki-Vantaa Airport. 
Helsinki-Vantaa Airport (HEL) 
Usually just called Helsinki Airport, it's about 12 miles north of Helsinki city centre. Over the past decade it's built up a reputation as a stepping stone to the Far East. It's now one of the cheaper ways to fly to Japan and China. However, Helsinki is a fantastic destination in its own right. And Helsinki has the best airport in Northern Europe according to the 2018 World Airport Awards. Let's look at how to get there... 
Compare the price of flights from UK airports to Helsinki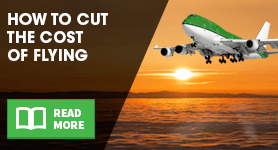 There's a couple of ways to fly direct to Helsinki from the UK. All airlines and airports were correct when we looked in May 2018. 
How many direct London to Helsinki flights are there? 
Three airlines offer direct flights to Helsinki from London. From Heathrow you can fly to Helsinki with British Airways and Finnair. Norwegian Air Shuttle also offers flights to Helsinki from Gatwick. Search and compare to find which dates and departures work for you. 
Who does flights to Helsinki from Manchester? 
Finnair, Finland's national carrier, flies direct from Manchester to Helsinki. Other airlines offer transfer or layover flights that may be less expensive. A quick search can throw up all your options so you can make the best choice for you. 
Are there direct flights to Helsinki from Scotland? 
Yes, from Edinburgh Airport. It's Finnair again which flies direct from Edinburgh to Helsinki. The airport announced in April 2018 that it will be a year-round service. Yet it seems that Glasgow doesn't have a direct connection to Finland's capital. But you might prefer to fly indirect from either of the big Scottish airports to Helsinki.
Can I catch direct flights to Helsinki from Birmingham? 
There doesn't seem to be an option to fly direct from Helsinki to Birmingham. Yet there are direct flights offered seasonally to other airports in Finland from Brum. These are to Finnish Lapland to see Santa. But if Helsinki is your port of call then you can fly with a transfer or travel to another UK airport. Shop around and compare what's what.  
Top tips for cheap flights to Helsinki 
A short peak summer season means flights around then can jump in price. Here's some other things to think about: 
Two airlines can be better than one - it can be cheaper to book two one-way tickets rather than return with the same airline 
Direct might be the most convenient but it's not always the cheapest - explore flights with a transfer and see if there's a cost saving to be had 
Prices sometime drop immediately before a flight - but it's a risky strategy 
Flight tickets fluctuate many times while they're on sale 
Booking as far in advance as possible is usually a good strategy for lower plane ticket prices - maybe set a reminder? 
Flying Monday to Thursday is usually cheaper than the weekends, especially on international routes 
And as we always say, go compare flights to Helsinki. You might find some super savings! 
By Sam Easterbrook