Find cheap flights to Ho Chi Minh
Looking to explore the largest city in Vietnam? Of course you are. So, we've put together a guide to the best way of getting there: by plane.
Key points
The price of flights will vary depending on departure airport, flight class and airline
There are no direct flights between Britain and Ho Chi Minh in spring 2018 – you'll have to stop over
It's a long-haul flight, so pack your carry-on luggage accordingly
Also known as Saigon, Ho Chi Minh City is the largest in Vietnam. An economic hub, it also boasts many tourist attractions, from the historic Reunification Palace to the beautiful biosphere of Can Gio beach district. 
But, before you fly out there, we can help you compare flights easily so you can get the right one for you.   
Cheap flights to Ho Chi Minh 
To start your holiday in the Pearl of the Far East, you'll be flying into Tan Son Nhat International Airport. It hosts 25 million passengers as of 2017, and receives flights from all over the world. 
However, in May 2018, there are no direct flights from Britain. All flights will involve a stopover somewhere like Bangkok. Within Europe, the closest location for a stopover is Paris Charles de Gaulle Airport, which does offer direct flights to Tan Son Nhat.  
Flights to Ho Chi Minh from London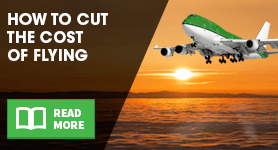 The lack of direct flights doesn't mean that they have to break the bank. Depending on how far ahead of your flight you book your ticket, you could be looking at parting with a cool £400 for a return economy flight from London. 
It's generally best to book your flights as far ahead as possible. But, if you prefer to fly by the seat of your pants, you could be lucky and get a bargain in the two or three days before your flight. This isn't a guarantee, so you may be gambling with potentially very high prices! 
The price of your flight can also be affected by what class you choose to travel in. Economy will be the cheapest, but may not be the most comfortable over the lengthy journey. 
Business and first class will be the most luxurious, in terms of legroom if nothing else, but will be the priciest. A business-class flight out to Ho Chi Minh could set you back as much as £1,000 or more, for example. 
Which airline you fly with will also affect the price of your ticket. 
As ever, your best bet is to compare to see which airline's offering what. 
Long-haul flights 
A normal flight between London and Ho Chi Minh could last 14 hours or longer. It's not as far away as, say, New Zealand, but it's still a long flight. So it's worth making sure you're comfortable and entertained. 
Comfort is the more important of the two. A good neck pillow, comfy, light clothes (not a onesie), and the right seat are all essential. 
The right seat can be a big gamble. If you've a bladder made of iron, you should be fine in a window seat (and you get the best views), whereas most mere mortals might be better in the aisle seat. 
An aisle seat will also allow taller people to stretch out if you're not able to afford the luxurious legroom offered in business or first-class seats. 
You should also get up and move around every so often to help prevent deep-vein thrombosis. 
Your own snacks might also be a good idea. Airline food may not keep you as well fed as you'd like. It can also be hit and miss, so you might enjoy your own more. 
Entertainment is still important – there's only so long even the most imaginative traveller can stare out of the window, and only so many photos of clouds the best photographer can take. We recommend a good book – though perhaps on an e-reader to help make your carry-on luggage as light as possible.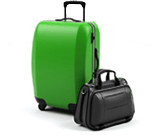 Alternatively, you might enjoy the in-flight movies or TV boxsets – you may be able to find what's available on the airline's website. If you own a tablet or iPad, you can also download movies or boxsets on to it, and you should be able to charge it during the flight.  
Flights from Ho Chi Minh to Hanoi 
Vietnam is a country to be experienced, not just visited. So, while you can enjoy a stay just in Ho Chi Minh, it's worth exploring the other sights of the country. One such place is Hanoi, the nation's capital. 
Many travellers travel between the two cities and hop on and off the train as it goes, enjoying a stay in various locations along the way. But just as many take it all the way from one to the other, which is a 36-hour journey. 
If you want to visit the two cities without enduring a 36-hour train journey, you can fly between the two for less than £30, depending on how far ahead you book.  
Did you know...?
Gustave Eiffel, who built the Eiffel Tower, designed the Saigon General Post Office
Top tips for a cheap flight to Ho Chi Minh 
Our best tip to save money on your flight to Ho Chi Minh is to let us help you compare the flights. You can review flights by class, departure date, airport, and airline – all so that you can save time and money on your holiday. 
And finally – have a great time in Vietnam! 
By Nick Dunn