Discover cheap flights to Hong Kong
Fancy a holiday in the Pearl of the Orient? Want to learn martial arts in the birthplace of Bruce Lee? All of this and more awaits you in Hong Kong, Asia's World City. But first you need to get there, and that's where we come in.
Key points
Flight prices will vary depending on how far ahead you book your ticket
Travel costs will also be affected by which airline you go with and whether your flight is direct or not
You can take a direct flight between London and Hong Kong
If you want to enter the dragon for a holiday in Hong Kong, we can help you get there. Use our service to easily compare flights to Hong Kong, hopefully saving you time and money on getting to the dragon's lair. 
Cheap flights to Hong Kong 
It's nearly 6,000 miles from London to Hong Kong, so while you could drive, it's easier and quicker to fly. Fortunately, you can get direct flights there which, although lengthy, means you don't necessarily have to worry about stopovers. 
Flights to Hong Kong from London 
The following flight information and ballpark prices were correct in May 2018.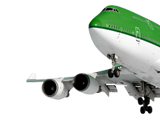 A direct flight between London Heathrow and Hong Kong can take as long as 12 hours. It's a wise idea to pack a good book, some light, comfy clothes, and to get up and move about frequently. 
You may also suffer some jet lag when you arrive, so try to make sure you get a good night's sleep before you depart and, depending on when you arrive, try to go to sleep at a suitable local bedtime. Sadly, if you touch down at 7am, this could mean trying to stay awake until 9 or 10pm which could be a struggle! Some flights go direct, but others will undertake stopovers in places like Beijing or Bangkok. 
In light of this, you might think the price of flights would be high. You wouldn't be entirely wrong: a single flight in economy could cost around £325. A return flight might be as much as circa £400. Expensive, yes, but not necessarily bank-busting. 
But if you want to fly in comfort during the day, a business-class ticket will allow you access to a very comfortable seat with plenty of legroom. However, such tickets will be very expensive: depending on when you book, you could be paying as much as £1,600! 
The true lap of luxury is even more costly: a first-class ticket could set you back as much as £4,000. But arguably you get what you pay for. Flying with British Airways, a first-class ticket gets you your own private suite, in which you could sleep on a proper bed, enjoy haute cuisine for your in-flight meal, and indulge in a relaxing facial massage in the airport lounge. 
Flights to Hong Kong from Manchester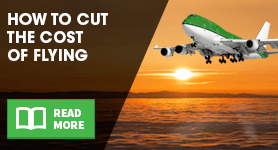 For a similar price to those going from London, you can also fly from Manchester. Again, some flights will go direct while others make stopovers in places like Abu Dhabi or Zurich. The variations here largely depend on the airline you fly with: Cathay Pacific offers direct flights, while Eithad Airways tends to stopover in Abu Dhabi. 
The fluctuation in price hinges on various factors, including whether your flight is direct or not, and how far ahead of the departure time you book. A return economy flight with Cathay Pacific, going direct to Hong Kong, can be as expensive as £1,000. Whereas an indirect flight with Austrian Airlines, which stops over in Vienna, could be as cheap as £460.  
Top tips for a cheaper flight to Hong Kong 
Booking well before your departure time is probably the best way of saving money on your ticket. You could try booking in the two or three days just before departure, as some airlines slash their prices in order to fill empty seats. However, this is quite a gamble and you may not be successful. Buying your ticket well ahead of time saves a potential panic further down the line, and is usually cheaper overall.  
Our best money saving-tip? Let us compare the price of flights for you. We can compare flights by departure airport, date of departure, and airline.  
Now all that's left to say is – have a great time in Hong Kong! 
By Nick Dunn