Find cheap flights to Honolulu with GoCompare
Birthplace of Barack Obama, capital of Hawaii and surfing site extraordinaire, Honolulu is a major tourist destination. So, to help you get there as soon as possible, we've created this handy guide to Honolulu flights.
Key points
The price of your flight will vary based on where you leave from, what class you travel in, and when you book it
There are no direct flights between the UK and Honolulu
You can also fly from Honolulu to elsewhere in Hawaii
It's the most remote city of its size in the world. It's a surfer's paradise. Barack Obama was born there. What more do you need from a holiday destination? Sadly, we can't offer the chance to actually meet Obama, but the rest is still pretty sweet, dude. If you want to take off into some epic waves, then we can help you get the right flight out there. 
Cheap flights to Honolulu 
The routes and rough prices that follow were correct in May 2018. 
The distance between London and Honolulu is over 7,000 miles, so you physically cannot fly the whole way in one trip. This means not only settling down for a long-haul flight, but also preparing for a stop over somewhere like Vancouver before touching down in Daniel K. Inouye International Airport.  
Flights to Honolulu from London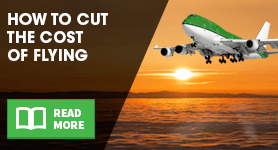 Not only is it a long flight out to Honolulu, but it can be quite an expensive one. Even in economy, a return flight could set you back as much as £760. However, this does depend on how far ahead of time you book your seat. 
You may have to undertake a multi-leg flight, stopping in Calgary and then Vancouver. Such a long flight may take its toll, so make sure you're comfortable and entertained. Wearing light, comfortable clothes and taking a decent neck pillow are essential. You should also get up and move around relatively often, which will help prevent deep-vein thrombosis. If you're blessed (or cursed) with long legs, an aisle seat will give you slightly more legroom in economy class, because you can stretch into the aisles. 
We also recommend taking a good book on an e-reader to save carry-on weight, and/or investigating the in-flight media system for entertainment. 
Flights from LAX to Honolulu 
Some flights from the UK will stop over in Los Angeles. So, rather than change over straight away and head over to Hawaii, you could split up your holiday with a week enjoying the highlights of Hollywood, Beverly Hills, and the other sights of Californ-I-A. Then, once you're done celeb-spotting and location-hunting, you can hop over to Hawaii for some relaxing sand, sea and surf.  
If you want to save the bright lights of the Hollywood-signed haven for another trip, it's worth noting that a flight that stops over in LA may be quicker overall, but could be more expensive than others that change elsewhere. 
Also, be aware that you need to apply for an Esta to travel to the States, even if it's just for a brief stopover. And this includes Hawaii.
Flights from Honolulu to Maui 
The Hawaiian archipelago deserves to be explored in full, but it'll take some time to do so. You can fly from Honolulu to Maui without too much difficulty – a single flight takes anywhere between 30 minutes and an hour to get there. It isn't even an expensive flight, costing upwards of £55 for a single trip there and slightly over £110 for a return. 
Top tips for a cheaper flight 
Our best tip for a cheap flight to Honolulu is to use our service so you can compare flights. We provide price comparison by flight class, departure airports, and many other criteria besides.  
By Nick Dunn