Whoa! We're going to Ibiza! All aboard the party plane for flights to Ibiza!
Although famous for it, don't let the party scene fool you – there's much more to Ibiza than its nightclubs and boozy bars. Hop on a flight to Ibiza to discover what it's all about.
Key points
Plenty of beaches, great weather, lots of pubs and clubs and great scenery – Ibiza's a popular holiday destination for us Brits
Ibiza Airport serves both Ibiza and Formentera, and has plenty of direct and multi-leg flights from the UK
Consider things like your ticket class and travel dates carefully, and compare your options to see if you could save money on your flights to Ibiza
Wherever you stay on Ibiza, you'll never be more than an hour's drive from a beach and there are around 57 of them to choose from!  
If partying isn't your thing then ditch the club and take a trip to Dalt Vila, the old town, to see some of Ibiza's ancient buildings and interesting architecture.  
If you can look beyond the hectic nightlife and abundance of pubs and clubs then you're sure to find some hidden gems.  
But don't dismiss the nightclubs and party boats straight away – you're on holiday after all! 
If you fancy a bit of a drink and a boogie, try asking the staff at your hotel, as they might be able to point you somewhere that suits the kind of atmosphere you're looking for.   
Flights to Ibiza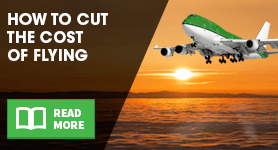 Ibiza has one airport, Ibiza Airport, which serves the island it's named after and nearby Formentera.  
Around 95% of Ibiza and Formentera arrivals and departures use Ibiza Airport, and it's also the seasonal hub of Vueling airlines. 
Flights to and from Ibiza Airport and the UK run regularly, from a variety of airlines like Ryanair, easyJet, British Airways, TUI and Jet2.com.  
Direct flights to Ibiza  
A direct flight will take you straight to your destination without making any stops along the way. Direct flights from Manchester to Ibiza only take just under three hours. 
You can get direct flights from most UK airports like Manchester, London City, Gatwick, Heathrow, Luton, Stansted, Bristol, Birmingham, Newcastle, Leeds, Glasgow, Belfast and Norwich. Phew! 
You might find that direct flights are the quickest way to get to Ibiza, but a multi-leg flight might work out cheaper.  
Multi-leg flights to Ibiza 
On a multi-leg (or layover) flight, there'll be a few stops along the way. You could stop off in Majorca before landing in Ibiza.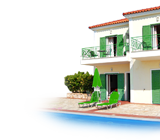 If you want to fly from Durham, Southampton or Jersey, you'll have to take a multi-leg flight.  
Ticket classes 
Your ticket class can affect the price of your flight to Ibiza. The cheapest ticket type is economy, which gets you the standard fare.  
For a little more legroom, you could upgrade to premium economy. 
Planning on going all out on your Ibiza fights? Then business or first class might be the ticket type for you. 
First-class tickets are usually the most expensive ticket type, as you get comfier seats with more space and a wider variety of food and drink.  
It might be worth checking out what different airlines are offering for business and first-class tickets. If the perks are similar, you could save a bit of money by flying business rather than first class.  
Cheap flights to Ibiza? Step this way! 
If you're looking to get your flights to Ibiza cheaper, then have a go at using a comparison site, like us, to weigh up your options and find the ideal Ibiza flights for your needs.  
It's also worth trying to be flexible with your travel plans as you could save more money by travelling off-peak.  
Early saving deals and last-minute offers are another way you can cut down the cost of your Ibiza flights. 
You could also potentially save a fortune by remembering to take out travel insurance. Then, if something doesn't quite go to plan, you can relax knowing your travel insurance is there to help, instead of being lumbered with a hefty bill!  
By Amy Smith