Visit the bridge between East and West with flights to Istanbul
A varied climate, diverse history and a hub of mixed cultures – if that sounds like your cup of tea, it'd be worth checking out flights to Istanbul so you can see it all for yourself!
Key points
Istanbul is a hub of culture, history and business in Turkey, and has two airports that service it
You can get direct flights to Istanbul from UK airports like London and Manchester, but you'll need to get a layover flight if you want to travel from places like Cardiff and Glasgow
Be flexible with your travel plans if possible, and keep your eyes peeled for any early or late-booking savings on flights to Istanbul
Istanbul, previously known as Byzantium (660 BC – 330 AD) and Constantinople (330 – 1923), is Turkey's most populated city, with an estimated 15 million people living there in 2017.  
Famous for its historic city centre and its natural harbour, the Golden Horn, Istanbul is a great destination for history, culture and business.  
Istiklal Avenue, Dolmabahce Palace, Grand Bazaar, Topkapi Palace and Hagia Sophia are a few other popular sights.  
Cheap flights to Istanbul 
Istanbul has two main airports, Istanbul Ataturk (IST) and Sabiha Gokcen International (SAW).  
IST has two interconnected passenger terminals, one each for domestic and international flights.  
SAW airport was commissioned to help accommodate the volume of passengers travelling to Istanbul as IST airport couldn't cope on its own. SAW's terminal was expended in 2009 to hold even more passengers.  
Istanbul is also in the process of building a new airport to replace Istanbul Ataturk. The first stage of the project is said to be completed in 2018 with flights coming and going from the new airport on 30 October – how exciting!   
Once all four stages are complete, the new Istanbul airport is set to be the largest airport in the world.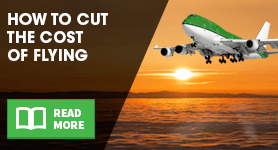 Direct flights to Istanbul 
A direct flight will take you straight to your destination without making any stops along the way. A direct flight from London Stansted to Istanbul will take around four hours on average.  
Luckily, there are plenty of direct flights to Istanbul available from London Gatwick, Heathrow, Stansted, Manchester, Birmingham and Edinburgh.  
While direct flights are the quickest way to get to Istanbul, a layover flight could be a cheaper option, but it may take a bit longer.  
Istanbul layover flights 
On a layover flight, there'll be a few stops on your journey. For example, you might fly from Newcastle to Antalya and then on to Istanbul.  
Some routes might have two or more stops, like Leeds to Dusseldorf, Dusseldorf to Kayseri, and finally Kayseri to Istanbul.  
You can get layover flights to Istanbul from places in the UK like Bristol, Cardiff, Glasgow, Southampton and Belfast. Sometimes, the more stops there are, the cheaper the flights will be. But this isn't always the case, so do your research to find the best option. 
Things to consider when comparing flights to Istanbul 
Your ticket class can affect the price of your flights to Istanbul. The cheapest ticket type is economy, which gets you the standard fare. But if you wanted all the bells and whistles, opt for business or first class, be prepared to pay top prices though.  
Another top tip is to compare flights to Istanbul using a price comparison site (yoo-hoo!). This allows you to easily see cheap flights that suit your needs in one place, rather than scouring the internet page by page. 
Filter your Istanbul flights by things like your budget and preferred airlines to see results that better suit your needs.  
If you can be flexible with your travel plans – great! Browse around for different dates and times and keep an eye out for off-peak deals.  
After all, who doesn't love a convenient, money-saving deal? 
By Amy Smith