All aboard for flights to Jakarta
Hop on a flight to the capital city of Indonesia, and get stuck into its melting pot of culture. Whether you're taking the trip for business or pleasure, you're sure to save a few quid by comparing flights to Jakarta.
Key points
Jakarta has two main airports, Soekarno-Hatta International (CGK) and Halim Perdanakusuma International (HLP)
You can get direct flights to Jakarta from London, but for other UK departure airports, you'll need to consider layover flights
Try to avoid peak travel times and be flexible with your plans. Comparing various options helps you narrow down suitable flights and could save you time and money
You'll find Jakarta on the world's most populous island of Java, on the north-west coast, with an estimate of over 10 million people living there.
Much like Britain, traffic is the bane of Jakarta life. And the fact that the city's sinking around 17cm a year presents a bit of a flooding problem. But don't let that put you off!
Jakarta flights
Jakarta has two main airports: Soekarno-Hatta International (CGK) and Halim Perdanakusuma International (HLP).
CGK, Jakarta's main airport, is the busiest airport in the southern hemisphere, and dubbed the seventh most connected 'megahub' in the world in 2017. HLP began serving domestic scheduled flights in 2014 to take some of the pressure off CGK.
Direct flights to Jakarta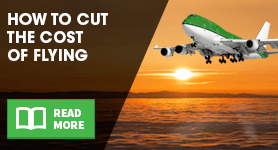 With a direct flight to Jakarta, you'll be taken straight there without having to make a stop or get a connection.
You can get direct flights to Jakarta from London Heathrow, which take around 14 and a half hours each way.
For Jakarta flights from other UK airports, you'll have to take a layover flight.
Jakarta layover flights
A layover flight means there will be stops along your journey before you get to Jakarta. For example, you might fly from Manchester to Dubai and then to Jakarta.
Popular layover locations for Jakarta flights include Abu Dhabi, Kuala Lumpur, Qatar, Hong Kong, Amsterdam, Singapore, Mumbai, Istanbul and Helsinki.
You can get cheap layover flights to Jakarta from places in the UK like Birmingham, Bristol, Cardiff, Edinburgh and Belfast.
Jakarta and nearby destinations
If you fancy stopping off at other destinations on your way to or from Jakarta, then Bali, Yogyakarta, Manila and Sorong are among the popular destinations just a short flight away from Indonesia's capital city.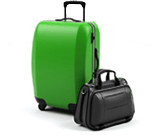 Ticket classes for Jakarta flights
Usually, the cheapest ticket type is economy, which gets you the standard fare. For a bit of extra seat room, compare premium economy tickets.
If you want to fly in style, business and first class offer comfier and larger seats, more legroom and a wider selection of food and drink.
First-class tickets tend to be more expensive than business, so check to see what the airlines are offering for both ticket classes. If the benefits aren't much different, but the pricing is, then opt for business class, to get similar perks while saving yourself a bit of money.
Cheaper flights to Jakarta
We hope you've been practicing your smug face, because we're going to give you some tips for saving money on your Jakarta flights.
If you can, be flexible with when you travel and avoid busier times like school holidays. Travelling off-peak means you might be able to benefit from some discounted flight prices.
Find out whether it's cheaper to book return flights or individual one-way tickets. It might also be worth seeing if you could save by booking your accommodation and flights together as part of a package deal.
They say the early bird catches the worm, but it's also true that it's never too late. Keep an eye out for early savings or last-minute cheap flights to take advantage of discounted rates.
No matter your budget or travel plans, comparing flights to Jakarta can help you narrow down cheap flights that suit your needs much quicker than combing through various websites yourself.
Don't forget to compare travel insurance for Jakarta too – you never know when it might come in handy!
By Amy Smith