Come fly with us and find cheap flights to Krakow
Fancy nipping over to the European mainland for a quick getaway? We'll help you get to your Polish holiday quicker with our flights info.
Key points
Direct flights are available from the UK to Krakow, but are likely to be more expensive than indirect flights
The price will vary depending on the class of travel, and which airport you leave from
Which airline you travel with will also affect the price of your ticket
Named the European City of Culture for the Year 2000, Krakow is a city bursting with history, and full of cultural attractions. 
Fortunately, it's only a comparatively short hop between Britain and Poland, where you can experience the music of artists like Frederyk Chopin, or savour the delights of honey mead and sour cucumber soup.
And we can hopefully make sure you get there without spending too much money, thanks to our guide to finding cheap flights to Krakow.
Cheap flights to Krakow
At less than three hours, a direct flight to Krakow isn't a lengthy one. There's enough time to kick back and enjoy a Chopin sonata on your iPod. The price of the flights will vary, depending mainly on how far ahead of your departure time you book them. Usually, the best idea is to book your flight well ahead of when you want to fly.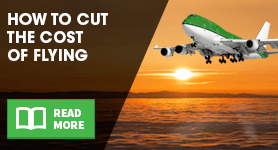 Some airlines drop their prices a couple of days before flying to try and fill any empty seats, so if you're very lucky, you may be able to get a cheaper one at that point.
The following routes and rough prices were correct in May 2018.
Flights to Krakow from Manchester
Going from Manchester to Krakow can be quite cheap, especially if you're happy to have a brief stopover somewhere like Munich or Frankfurt. An economy seat on a Lufthansa flight could be as cheap as £150 if booked at the right time. However, a stopover will lengthen the amount of time you fly for (which means more Chopin tunes, so it's not a bad trade-off!).
So, if you want a direct flight, you may be better off with easyJet or Jet2.com, which do offer direct flights out of Manchester to Krakow. Such flights might be more expensive than those with stopovers, so it depends on your needs and your budget as to which one you go for.
Flights from London to Krakow
The total distance between London Heathrow and Krakow Airport is 888 miles. But, while the price of the seat may be cheaper from London, at about £110 depending on the airline, you may spend enough on a transfer to the airport that your total expenditure on the flight is about £150 anyway.
If you want to fly direct both ways, you could go with British Airways – but you might be paying up to or over £180 for the privilege of an economy seat. If you want a business-class seat and all the assorted comforts and luxuries that come with it, you might be looking at £280 or more on an indirect flight.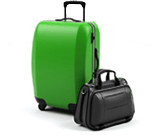 easyJet Flights to Krakow
Several of the budget airlines that operate out of the UK and Ireland provide flights to Krakow. Flights with easyJet go from Belfast, Bristol, Edinburgh and Liverpool to Krakow. Ryanair offers flights from Birmingham, Bristol, Bournemouth, Dublin, East Midlands, Shannon and Leeds/Bradford. The price of flights does differ between the airlines, with British Airways likely to be more expensive than the budget carriers.
Top tips for a cheaper flights
Other than when you book your ticket, what else affects the price of the flight? In short, it's the length of the flights – as well as the departure airport – that mainly impact the cost. These two factors are mostly combined in one: supply and demand.
A direct flight is mostly a gamble for an airline – they require consistent demand for travel on that exact route. For those routes that go between major cities, this isn't much of a problem. This is why flying to Berlin directly can be pretty cheap, depending on which airline you go with. 
But demand isn't likely to be as high to go directly between Cardiff and Krakow, so the direct flights between smaller cities tend to be more expensive than indirect flights that hop from one large city to another and then connect to smaller inter-city flights.
So, if you want a cheap flight, you'll need to give due consideration to which airport you fly from, which airline you fly with, and when you want to fly. But that's quite a daunting task – which is where we step in. We can easily compare the price of flights with all these factors considered. Save your time and money, and go compare your flights to Krakow – there's a Chopin concert to attend!
By Nick Dunn