Compare flights and get on your way to LA
Fancy a trip to the City of Angels? We can help you get there with the right flight to Los Angeles for your budget.
Key points
The price of flights will change according to which date you want to fly, and when in the day you want to go
Ticket prices will also vary depending on which airline you fly with and which airport you're flying from
Be prepared for a long-haul flight – both direct and indirect flights can take at least 11 hours to get to LA from the UK
If you're dreaming of stardom in Tinseltown, or a dream holiday in La-la-land, we don't blame you. Los Angeles is one of the richest cities in the world, and a top holiday destination. 
Getting there might be the subject of a lot of films, but it needn't be a Hollywood saga for you. It's as simple as getting the right flight – and that's where we come in.  
The following routes and rough prices were correct in June 2018. 
Cheap flights to Los Angeles 
A flight to Tinseltown may sound like a very expensive one. After all, it's 5,449 miles between London Heathrow and Los Angeles International (LAX). But the price of flights may actually surprise you. 
Flights to Los Angeles from London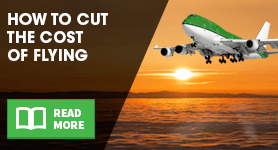 The distance between the two airports notwithstanding, a flight to Los Angeles from London could be as cheap as £450 or as expensive as £2,000 for a return. That's for an economy class flight though, and the price of a flight will always vary depending both on how far ahead you've booked it and which class you travel in. 
If you want a cheap flight, it's best to stick to economy class, and book as far ahead as possible, usually within about eight weeks of travelling. However, if you want to arrive in La-la-land in true LA style, you may want to consider a business or first-class ticket. Budget wisely though – a first-class return ticket to LA could set you back as much as £3,400. 
You can also get direct flights to and from LAX, especially from London Heathrow, but flights often involve a layover somewhere like Reykjavik Keflavik, or San Francisco. 
The price of flights will also vary according to which airline you fly with, and what time of day you fly. 
 Cheap flights to Los Angeles from the UK 
London Heathrow is the only UK airport that sends flights directly to Los Angeles all year round. So, flights from most other UK airports may well involve a changeover at London Heathrow. This isn't the only place in which flights stopover though. You can get flights from Manchester, Birmingham or Edinburgh which can stop over in places like Amsterdam or Paris instead. 
Layovers can affect the price, and will definitely affect how long the flight is. Given that you'll be flying west across time zones, you'll very likely end up suffering from jet lag. You might leave London at 14:40, but you'll be arriving in LAX at 17:55 local time despite having been in the air for over 11 hours, so your body clock could very well be out of sync. 
To mitigate the unpleasant side effects this can have, try to make sure you get plenty of rest when you arrive. Going to sleep at an appropriate local time is a very wise idea, as that'll help get your body clock in sync with the local day/night patterns. 
The length of the flight will also be an endurance test. Long-haul flights can be made more tolerable by getting up reasonably often and moving about, wearing loose, comfy clothes, and drinking plenty of water. If you're tall, an aisle seat will give you a bit more legroom to stretch out. 
Sort out your Esta in advance 
Going to the States requires a successful Esta application before you arrive – ideally at least 72 hours beforehand. Although not technically a visa, if you're a UK passport holder, you'll need to get this sorted. This also applies if you're only making a stopover in the US. 
Be sure to get this from the official Esta site, as there are a few rip-off merchants out there. At the time of writing, it costs $14.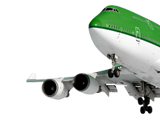 Tips for a cheap flight to Los Angeles 
If you're raring to go see the bright lights of Tinseltown, then we can help you out. Using our flight comparison service could make finding your flights as painless as possible. 
We can compare by travel class, date of travel, airline and departure airport, which should help you get the right flight without having to go hunting too far for bargains. 
So what are you waiting for? La-la-land awaits! 
By Nick Dunn