Flying to Madeira is a piece of cake with GoCompare!
While many will be familiar with the sauce, wine and cake that shares its very name, the autonomous region of Madeira is something of an enigma to many Brits nationwide.
Key points
Booking up very early or very late could see you make a significant saving on the general airfare during the period in-between
Avoiding busy times, such as peak times of day and weekends, can also result in cheaper ticket prices
Comparing flights with GoCompare could hopefully help you discover the lowest price available on flights to Madeira
But don't let its enigmatic appearance fool you: this Portuguese paradise has more than enough to keep even the hardest-to-please tourist wholeheartedly pleased. 
But before you can get to the true meaty goodness beneath the Madeira sauce, firstly you'll have to navigate the seemingly overflowing buffet that is flights and airfares. Grab a fork – we're going in! 
How long are UK flights to Madeira? 
All of the following was correct in June 2018. 
Visitors from the UK are currently granted unrestricted entry, meaning you won't require a visa to get in. Situated in the north Atlantic Sea southwest of Portugal, flights from London to Madeira cover 1,550 miles. As such, a quick taxi ride from A to B is sadly off the table. 
London flights to Madeira typically last around three hours and 45 minutes on a good day, making a trip to Madeira a textbook medium-haul flight. Flights to Madeira from Manchester are also a popular route, and take slightly longer at a little over four hours. 
Economy flights under seven hours usually don't come with complimentary food. However, that stance could vary depending on the airline you fly with. 
Where can I get direct flights to Madeira from the UK?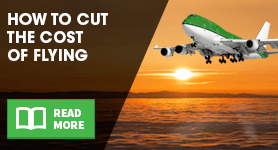 Indirect routes to Madeira are available from most airports in the UK, allowing travellers to book a range of flights to Madeira from less versatile flight locations like Cardiff, Newquay and Jersey, in addition to the predominant British airports across the country. 
Nevertheless, the quickest route will usually be the A-to-B journey. Luckily, direct flights to Madeira from London are readily available on a daily basis, while direct flights are also available – albeit on a less frequent basis – from a number of other locations. This allows you to get direct flights to Madeira from Birmingham and Bristol, all the way up to Edinburgh and Belfast, with a number more dotted in-between. 
Even though direct flights to Madeira are readily available throughout the week, it could prove to be more economical to fly indirectly anyway, particularly for those on a tight budget. Indirect flights commonly work out cheaper for the inconvenience, so you could make some savings simply by stopping over en route. 
It's also worth noting that the price of flights may also vary depending which airline you fly with, eg easyJet flights to Madeira will likely differ noticeably to BA flights to Madeira. Similarly, different airports may also offer different prices as well, so it might be worth considering a commute to a nearby airport. A flight from Bristol is typically cheaper than a flight from Cardiff, despite just 26 miles separating the two. 
Where can I find the cheapest flights to Madeira? 
If you're dead set on finding the lowest price possible, flexibility is undoubtedly your best friend. Flights on weekends are generally more expensive than midweek journeys, so a willingness to fly a day or two either side of your ideal travel date could well save you a notable sum – particularly if you can avoid the weekend. 
Meanwhile, being open to flying at unsociable hours can also make a dramatic difference to the overall price. Flights during peak hours of the day are typically more expensive than those late at night or during the early hours. 
How to save money on Madeira flights from the UK 
If cutting cost is paramount to your holiday getting off the ground, preparation can be another asset worth having. Getting in early and booking up your flights in advance could well translate into an early-bird discount. Flight costs tend to take an upward swing the longer you leave it, so booking up as early as possible is a wise move. 
On the other hand, there's definitely a strong argument to be had for tardiness in this scenario too. A last-minute flight can be equally as cost-effective, if not more so in some instances. Airlines commonly slash their prices at the eleventh hour in order to fill unsold seats, so a late comer to the party could well score the biggest deal of all. While this isn't recommended as a rule, it can be very opportune for those looking to make a spontaneous escape. 
Whichever route fits your circumstance, it's always worthwhile comparing flights online before you sign on the dotted line. There could well be a flight provider you have overlooked or a hidden deal just released that's waiting to be discovered. Simply put, before you hit the air, don't forget to GoCompare! 
Prepare to land 
When it comes to landing in Madeira, the destination for most Brits will be Madeira Airport. Found in the civil parish of Santa Cruz, the airport itself is just over eight miles outside of Funchal, the capital of Madeira. 
Madeira Airport itself was rechristened in 2016, named for one of Portugal's most famous sons, Cristiano Ronaldo. As such, Cristiano Ronaldo International Airport officially came to be in 29 March 2017. Sadly for Cristiano, this also came with an embarrassingly bad bust of his 'likeness' that was more reminiscent of Sloth from The Goonies. Luckily, that attempt has since been replaced. 
Did you know...?
Madeira entered the Guinness Book of World Records at the turn of 2007 by hosting the largest New Year's Eve firework display in the world
Aside from the name (and awful statue), Madeira Airport is also famed for its peculiar location and spectacular runway. The close proximity to the mountains and surrounding sea can make for adverse conditions and an interesting approach. However, the pilots that land here have all undergone additional training to cope for such terrain. 
As for the facilities at the airport itself, Madeira Airport offers free WiFi, a number of lounges and all the usual financial services you'd come to expect from a modern international airport. There's also a number of shops on-site, and a great variety of restaurants, cafes and bars to keep you occupied and satisfied, should you find yourself waiting on a flight. 
In addition to that, it also offers a duty-free store where you are free to stock up on gifts and souvenirs. Disciples of duty-free will be glad to know this includes perfume, alcohol, cigarettes and cigars, along with other Portuguese delicacies. 
By Martyn Grant