Find the right flight to Malta by comparing prices
Looking for the Maltese Falcon? You might not find it, but you might just enjoy a flight to Malta along the way. So, to help you get there as quickly as possible and chase down the valuables, we've come up with a guide to flights to Malta.
Key points
The price of a flight to Malta will depend on which airport you leave from, and which airline you go with
Booking early will most often get you the cheapest tickets, but you may get a discounted one if you book close enough to the departure time
Non-stop flights and flights with changeovers will also vary in price
Malta is an archipelago in the Mediterranean sea, and gets around 3,000 hours of sunshine a year. It's practically perfect for a chilled-out beach holiday. It's also home to some of the oldest temples and historical sites in Europe. 
So, if you're not chasing after valuable statues, and are instead looking for a relaxing holiday in the sun, we can help you get the right flight. 
Cheap flights to Malta 
There's only one airport on Malta, the Malta International Airport – or Ajruport Internazzjonali ta'Malta, to give it its full title. 
Despite being slightly over 1,300 miles away, it's only a three-hour flight from London. So sit back, relax, and enjoy some pastizzi (pastry parcels filled with ricotta or mushy peas) or Kapunata (ratatouille) while you fly. Or, if not, when you get there.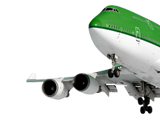 Flights to Malta from the UK  
If you're after a quick summer getaway, you could leave the UK at lunchtime and be in Malta in time for a dinner made from the freshly-caught fish of the day. You can even do it for less than £100 if you book your flight from London to Malta early enough. Of course, that's if you want to hop over in an economy class flight and don't want to return. A return flight would obviously be slightly more expensive (apparently people have 'jobs' to come back to for some reason), and the price of the flight will also vary between airlines. 
A good rule of thumb is to buy your ticket as early as possible to be sure of the cheapest seats. But if you suddenly get the urge to lay on a sunny beach, you might be lucky and get a heavily discounted ticket if you book very close to departure. 
Ticket prices also differ between departure airports. A flight from Manchester to Malta is likely to be more expensive than a flight from London, for example. There's a higher likelihood of changeovers when going from Manchester, which may explain this. 
Your seat class will also affect the price of the ticket. If you're happy to slum it in economy class for a couple of hours, you can get a cheap return flight from London to Malta for potentially less than £100.  
If you prefer the lap of luxury wherever you go, a seat in first class might be available. At a potential £5,000 or more, however, spoiling yourself in first class may not feel worth it. So, if you want a more comfortable flight, you could try for business class or premium economy seats. Both are more expensive than economy, but vastly cheaper than first class. Premium economy offers only slightly more comfort than standard economy, whereas business class tends to offer more benefits along the line of those available in first class. 
Ryanair flights to Malta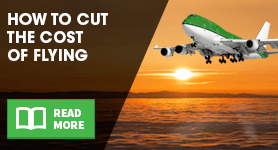 Another reason for the variation in the price of the ticket is the different airlines that offer flights to Malta. Ryanair and easyJet, both famous budget airlines, operate out of Britain – so their flights are likely to be cheaper than Air Malta or Lufthansa, which are Maltese and German respectively. 
Both Ryanair and easyJet offer non-stop flights to and from Malta. Lufthansa, however, tends to change over in Frankfurt or Munich before continuing, which can make its flights more expensive. KLM, the Dutch airline of choice, often stops over in Amsterdam.
Tips for a cheap flight to Malta 
There are plenty of flights going to and from Malta every day, so if you feel spoilt for choice, just remember: you can go compare them! By using our flight comparison service, you can compare flights by departure airport, airline, date and travel class. This should make the process of choosing the right flight a lot easier. 
Now go and enjoy your trip! 
By Nick Dunn