Don't Look Back in Anger – compare Manchester flights
If you're flying away to sunnier climes, Manchester Airport's got lots of international destinations to choose from. If you're flying in to Manchester Airport arrivals, you might just catch a glimpse of Oasis (the soft drink, not the band) …
Key points
Manchester has heaps of things to see and do for visitors, and its airport has plenty of flights, to and from all over the world, for those looking for a change of scenery
You can get direct and multi-leg flights to and from Manchester Airport, depending how far away you're going to or coming from
Try to avoid flying at peak times, as Manchester Airport gets pretty busy and airlines might hike up flight prices
Flying from Manchester? Planning on making use of Manchester Airport's arrivals terminal?  
Whether you're coming or going, Manchester has flight routes all over the world, from Dublin to Dubrovnik, New York to Nigeria, and Istanbul to Iguazu. 
If you're visiting Manchester, check out Old Trafford stadium, the Museum of Science and Industry, Manchester Cathedral, Piccadilly Gardens and the National Football Museum.  
All Around The World with Manchester Airport arrivals and departures 
Manchester Airport (originally called Ringway Airport) was opened in 1938. The M56 motorway opened in 1972, and the airport railway station followed in 1993.  
There are three terminals at Manchester Airport, connected by the 'skylink' and a covered walkway. 
Airlines with routes to and from Manchester Airport include Jet2.com, British Airways, easyJet, Flybe, Ryanair, Thomas Cook, TUI and Virgin Atlantic.  
So, what kind of flights can you get to and from Manchester Airport?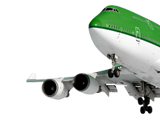 Direct flights 
A direct flight will take you straight to your destination without making any stops along the way. 
You can get direct flights to Manchester Airport arrivals from worldwide locations, and you can also fly from Manchester to places like Tenerife, Malaga, New York, Amsterdam, Alicante, Lanzarote, Rome, Barcelona, Malta, Paris, Dublin, Belfast, Faro, Dubai, Cyprus, Murcia… we could list places all day.  
If you can't decide where you'd like to go when comparing flights, you can choose to set your destination to 'Everywhere', so you can see all the places you can fly to from Manchester Airport.  
Layover flights 
Travelling between some further afield destinations and Manchester Airport might mean you need to catch layover or multi-leg flights.  
On a layover flight, there'll be one or two stops along the way. For example, you could fly from Manchester to Dublin to Murcia, or New York to Washington to Brussels to Manchester.  
Rock 'n' Roll Star or just Roll With It 
Your ticket class can affect the price of your Manchester flight.  
If you want to just go with the flow, the cheapest ticket type is economy, which gets you the standard fare.  
For a little more legroom, you could upgrade to premium economy. 
Want to feel like a VIP on your Manchester fights? Then business or first class might be the ticket type for you. 
First-class tickets are usually the most expensive ticket type, as you get comfier seats with more space and a wider variety of food and drink.  
It might be worth checking out what different airlines are offering for business and first-class tickets. If the perks are similar, you could save a bit of money by flying business rather than first class.  
I'm Outta Time so here's some final tips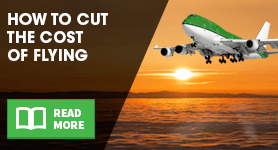 If you're looking to get cheap Manchester flights, then have a go at using a comparison site (like us - *wink*) to weigh up your options and find the ideal Manchester flights for your needs.  
It's also worth trying to be flexible with your travel plans as you could save more money by travelling off-peak.  
Early-bird deals and last-minute offers are another way you can cut down the cost of your Manchester flights. 
You could also potentially save a fortune by remembering to take out travel insurance. If something doesn't quite go to plan, you can Stop Crying Your Heart Out, knowing your travel insurance is there to help.  
Now we're off to have an Oasis binge (the band, not the soft drink).  
By Amy Smith