Ssalamū 'lekum (hello) and mrehba (welcome) to our lowdown on flights to Marrakech
Don't go loco researching Morocco... Compare cheap flights to Marrakech to see if you could save.
Key points
Marrakech Menara Airport is the second busiest airport in Morocco
Birmingham, Bristol, Liverpool, London and Manchester can be your starting point for flights
You don't need a visa for Morocco if you're coming on holiday
The world's marketplace from antiquity is Marrakech. It's stuffed with souqs, palaces and minarets. And at its heart is the sensory-overload of Jemaa el-Fnaa, a grand square that bustles and beguiles at all hours of the day. 
Coming for an exotic weekend away? Or is it the starting point of an adventure in the Atlas Mountains? Whatever your plans, let's look at how to get here by comparing flights to Marrakech. 
Flights to Marrakech, Morocco  
If you're flying to Marrakech, then you'll most definitely be landing at Marrakech Menara Airport. Marrakech is the French spelling of the place, so we'll use it here, but you may also see the English spelling of Marrakesh used. 
Marrakech Menara Airport / Aéroport Marrakech Ménara (RAK) 
This tidy, compact airport is four miles southwest of central Marrakech. Want info on transfers? We've got the deets on that too! Marrakech Menara Airport is Morocco's second airport and is well connected, with many routes to the Arab world and Europe. But how can you get there from the UK?  
Which UK airports fly direct to Marrakech?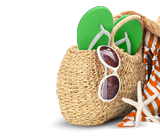 Marrakech is serviced by: 
Birmingham 
Bristol 
Liverpool 
London (Gatwick, Heathrow, Luton, Stansted) 
Manchester 
This was the case in June 2018 and includes routes that are set to begin. More details below… 
Flights to Marrakech from London 
Take your pick from: 
Gatwick - Air Arabia Maroc, British Airways, easyJet, TUI Airways 
Heathrow - British Airways (from 28 October 2018) 
Luton - Ryanair 
Stansted - Ryanair 
Did you know...?
The most widely spoken language in Morocco is Darija or Moroccan Arabic
It's likely you'll be going from Gatwick, but there are lots of options. Shop around and compare flight prices to see what you could save.  
Flights to Marrakech from Manchester 
TUI Airways and easyJet can whisk you to Morocco from Manchester. Thomas Cook Airlines joins the party too from 7 October 2018. You might also want to look into Ryanair's flights out of Liverpool. Play around with dates and compare prices if you're after cheap flights to Marrakech. 
Flights to Marrakech from Birmingham 
When it comes to joining the dots between the Berbers and the Brummies, it's all about TUI Airways. It is a seasonal service though, so you might need to head to Manchester, London or Bristol if you want to fly in winter.  
Flights to Marrakech from Bristol 
It's TUI Airways again. It plans to fly between Bristol and Marrakech from 6 November 2018. If that doesn't fit your travel plans then consider Gatwick or Birmingham. 
Which airlines fly direct to Marrakech from the UK?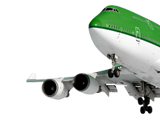 Air Arabia Maroc 
British Airways 
easyJet 
Ryanair 
Thomas Cook Airlines 
TUI Airways 
All offer direct flights to Marrakech when we checked in June 2018. Airlines and airports chop and change though, so try an online comparison for the latest info and prices. 
How long does it take to fly from UK to Marrakech? 
The average London to Marrakech flight time is three hours and 30 minutes. Add an extra 10 minutes on flights out of Manchester. Now that's weekend break territory! 
Do you need a visa to travel to Marrakech?  
No. If you're coming to Morocco for tourism, staying for less than three months, and are a British national then you don't need a visa. Just make sure you get your passport stamped when you enter. 
Top tips for cheap flights to Marrakech 
Spring is a great time to visit as it's warm without being scorching. But try to dodge the Easter holidays when prices tend to spike. The cheapest average flights to Marrakech tend to be over winter, but it can get very cold here at night. June sees the highest prices for Marrakech flights from the UK.  
More things to think about when looking for cheap flights to Marrakech: 
Be flexible with your dates and play around to find a deal 
International flights are more expensive on Fridays, Saturdays and Sundays 
Booking far in advance tends to equal cheaper flight tickets 
Yet last-minute flights can go super cheap - but it's touch and go if you'll get a seat on the flight you want 
Search and compare flights to Marrakech with us and see if you can find a great deal. 
By Sam Easterbrook