Don't (Chris) Waddle your way to Marseille! Fly there in style!
Soar to the Côte d'Azur by comparing flights to Marseille. Save your euros for the bouillabaisse, fine wines and sunshine on France's south coast - search now!
Key points
Flights to Marseille leave from four London airports - Gatwick, Heathrow, Luton and Stansted
Bristol, Edinburgh, Glasgow and Manchester also have direct flights
You don't need a visa for France
France's oldest city and second biggest, Marseille holds an important place in l'Hexagone's history. The stunning architecture and panoramas are testament to that. But it's also a forward-looking ville with new museums popping up to burnish its international reputation as a centre for sport, commerce and culture. If you're coming to experience the city or the wider Provence region, let's see how to fly here from the UK.  
Flights to Marseille, France 
Provence is a lovely place to visit at any time of the year. If you don't fancy the long drive or the TGV then catch a flight. You'll be landing at Marseille Provence Airport if you do. 
Marseille Provence Airport or Aéroport de Marseille Provence (MRS) 
Marseille's airport is 15 miles northwest of the city centre, but it's only 20-odd minutes to do MRS up the A55... That's just the start of the fun. In 2013, Marseille Provence Airport added 30 new shops and restaurants as it attracts more routes and visitors. But how are you going to get into MRS? 
Where in the UK flies direct to Marseille? 
Depending on when you're flying, you can take your pick from: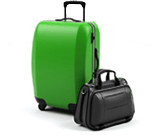 Bristol (seasonal) 
Edinburgh 
Glasgow (seasonal) 
London (Gatwick, Heathrow, Luton, Stansted) 
Manchester (seasonal) 
This was the case when we checked in June 2018. Things move quickly in aviation though (a Boeing 747 cruises at 575 mph after all!), so compare online for the latest routes and prices. 
Which airlines fly direct to Marseille from the UK? 
British Airways 
easyJet 
Ryanair 
Compare the prices of direct flights to Marseille from the UK  
So you've got a few different options on how to get to Marseille - let's take a closer look at how to do it. All stats were accurate in June 2018. 
Flights to Marseille from London  
There are daily flights between England's capital and France's second city. A total of four London airports can be your departure point. It all depends on what day you want to go and who you want to fly with: 
Gatwick = easyJet 
Heathrow = British Airways 
Luton = easyJet 
Stansted = Ryanair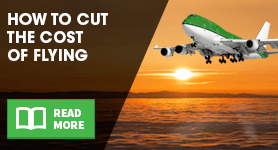 Decisions, decisions! If you need a hand choosing, compare flights and filter for Marseille.  
Flights to Marseille from Manchester 
You can go direct between Manchester and Marseille with easyJet. The service is seasonal mind, so you may need to head down to London or up to Scotland if you want to go in winter. Alternatively, fly via Paris or Toulouse or transfer from Nice. 
Flights to Marseille from Birmingham  
There don't seem to be any direct flights to Marseille from the Midlands. Consider London, Bristol or Manchester as departure points. Or search for non-direct flights, Paris is likely to be the most convenient transfer point. Otherwise look at Nice.
Flights to Marseille from Bristol  
It's your boys easyJet again. It flies direct out of Bristol in the summer months. If you're looking to experience the pleasure of Provence at another time of the year then consider going from London or via Paris. Search and compare to see what's there.  
Flights to Marseille from Scotland 
Take your pick from Edinburgh and Glasgow for direct flights to Marseille. Ryanair flies all year round from Edinburgh, while easyJet goes in the summer from Glasgow. Shop around and find what works for you. 
How long does it take to fly from the UK to Marseille? 
It takes just under two hours to fly to Marseille from London. From Edinburgh to Marseille it's a two-and-a-half hour flight.
Do I need a visa for France?  
Does your passport describe you as a British Citizen? If so, you don't need a visa if your visit is less than three months. But pack your EHIC (European Health Insurance Card)! 
Top tips for cheap flights to Marseille 
April appears to be a very popular time to travel to Marseille, and flight prices go up then. In summer, when there's more seasonal flights from the UK, the prices tend to come down with the increased competition. 
More things to chew on when looking for cheap flights to Marseille: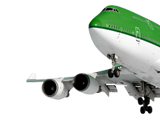 As it's a short flight, a seat in economy shouldn't cause any problems 
Try to be flexible with your dates and play around 
Booking well in advance - tickets prices tend to rise the longer they're on sale 
But right before they go they can come down in price. Can - there's no guarantee they will 
Flying to France tends to be cheaper Monday to Thursday 
Before you book, squeeze in a ticket comparison and make sure you find a great deal on flights to Marseille. Bon voyage! 
By Sam Easterbrook