Get a great flight to beautiful Mauritius
Fancy jetting off to paradise? Well, so do we... So strap in, and we'll take you through the best ways to approach flights to Mauritius.
Key points
The cost of your flight will change depending on where you fly from, and which airline you fly with
Which travel class you choose to enjoy will also affect your flight costs, as will the time of day your flight departs
Getting to Mauritius requires a long-haul flight, so wear comfortable clothes, drink plenty of water, and get up and walk around now and again
Once the home of the dodo, Mauritius is now an island paradise on which tourists can enjoy a relaxing beach holiday. So, if you're in need of a holiday filled with nothing but sun, sea and sand, we can help you find the right flight for your budget. 
Cheap flights to Mauritius 
There's only one airport on Mauritius. Sir Seewoosagur Ramgoolam Airport (MRU) services international flights, as well as domestic flights to the other island dependencies of Mauritius.  
Getting there from the UK, there are both direct and indirect flights, depending on which airport you leave from.
Flights to Mauritius from London 
The only London airports that send flights directly to and from Mauritius are Heathrow and Gatwick. That doesn't mean they'll be cheap flights, however. Depending on when you book your flight, a return economy ticket to Mauritius from Gatwick could be around £600. That's assuming you want to come back – a single ticket comes in at something more like £300.  
The airline and departure time will also affect the price. A flight with Turkish Airlines at 17:00 from Gatwick could be cheaper than one with the same company but at 11:50, for example. Meanwhile, a flight with BA could be as much as £680 or more. 
Another factor that affects the price of your ticket is the class your seat is in. Economy is always going to be the cheapest travel class, and the prices mentioned already are all for economy seats. If you want to fly in the lap of luxury, a first-class ticket could set you back as much as £4,100! So, in terms of value for money, an economy ticket may just be your best bet.  
Direct flights to Mauritius 
Flying from Gatwick to Mauritius takes 12 hours on a direct flight. This, combined with Mauritius being 1,200 miles from the south-east coast of Africa, go some way to explaining why direct flights there are more expensive. Given Mauritius' remoteness, and how long it takes to get there from Britain, there may not be enough demand to mean that airlines want to offer direct flights very often.  
Flights to Mauritius from the UK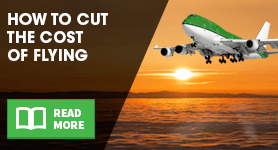 Going from the UK to Mauritius takes about 12 hours or more, depending on which airport you leave from and whether you're flying direct. It's worth the long-haul flight for the sunny holiday you'll get at the end, we promise! 
But while the length of the flight may feel like an ordeal, it needn't be an unpleasant experience. Make sure you wear light, comfortable clothing, and drink plenty of water. Mauritius is four hours ahead of GMT. If you suffer from jet-lag, make sure you get a good night's sleep for a few nights before your flight, and when you land, try to go to bed at a reasonable local time.  
Top tips for cheap flights to Mauritius 
No matter when you fly out there, we can make sure you get the right flight for your budget. As luck would have it, we can help you compare flights by travel class, airline, departure airport, and more. So, if you want cheap flights to Mauritius, make sure you go compare them!
By Nick Dunn