Flights to Melbourne? Hop on a kangaroo flight to the City by the Bay
Looking for flights to Melbourne? Well you've come to the right place. All aboard for a journey to cheap Melbourne flights!
Key points
Melbourne was voted the world's most liveable city for the seventh time in 2017. It was also ranked the fifth safest city in the world
The only direct flights available in Australia are to and from Perth. So, if you're looking for flights to Melbourne, you'll need to consider layover, or multi-leg, flights
Compare a range of dates for your flights to Melbourne to see when's the cheapest time to go. Try to avoid peak travel times and take advantage or early or late booking savings
Melbourne was named after a bloke called Lord Melbourne, who was the British Prime Minister in 1835.  
It was almost called 'Batmania' after one of its founders John Batman. Let that sink in for a minute.  
Batmania.  
Can you imagine what it could've been like - flights to Batmania; Royal Batmania Institute of Technology (RBIT); Batmania Metro Bus… 
We could go on forever, but we digress.  
During the 1950s goldrush, Melbourne was one of the world's largest and wealthiest cities. More recently, it was voted the world's most liveable city for the seventh time in 2017. It was also ranked the fifth safest city in the world.  
It's got a huge transport network, encompassing buses, trains, trams, taxis and airports. So let's look at flights here! 
Flights to Melbourne 
Melbourne has four airports. First up, Melbourne Airport is the main in and out gateway and is a hub for Qantas, Virgin Australia, Jetstar Airways and Tiger Airways Australia. It has four terminals: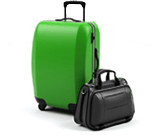 T1 is for Qantas 
T2 is international flights 
T3 handles Virgin Australia 
T4 sorts out any other domestic flights 
Avalon Airport is sort of like Melbourne Airport's wingman. It's used mostly by Jetstar for domestic flights and as a secondary international airport.  
Essendon Airport isn't used for international flights anymore, and is mainly used for regional flights, general aviation and as a base for the Air Ambulance service.  
Similarly, Moorabbin Airport is also mostly used for recreational flying and a small number of regional flights.  
Direct flights 
A direct flight will fly straight from your departure airport, to your destination, which in this case is Melbourne.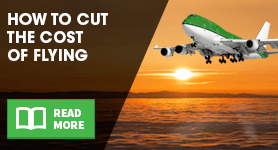 As flying to Melbourne from the UK is such a long trip – around 21 hours and 10,498 miles – you can't get direct flights there, as planes need to stop, refuel, and usually swap the pilot and crew.  
In March 2018, Qantas started operating direct flights between London Heathrow and Perth, which takes 16 hours. You could then hop on another flight to Melbourne, which takes around three and a half hours. 
Compare a range of flight options to see which is the quickest and most affordable way to fly to Melbourne.  
Layover flights 
A layover means your flight will make a stop or two before you get to the end of your journey, for example, London to Hong Kong to Melbourne.  
Layover flights can also be called kangaroo or multi-leg flights.  
You can get layover fights from most UK airports, but flight lengths can vary, so make sure you pick your layover flights carefully, so you don't end up waiting in Munich for six hours. (With apologies to Munich.) 
You can get layover flights to Melbourne from the following UK airports:  
London Heathrow, Gatwick, Stansted and London City 

Manchester 
Birmingham  
Glasgow 
Cardiff 
Edinburgh 
Belfast 
Leeds 
Bristol 
Liverpool  
Exeter 
It might be cheaper getting flights to other popular Australian destinations like Sydney, Brisbane or Perth and then continuing on to Melbourne. Compare prices of flights to Melbourne to see what works out best for you.  
Ticket classes 
Ticket class refers to the level of luxury you travel in. There are four main types of ticket class: economy, business, first class, and some airlines have premium economy tickets too. 
Economy is the cheapest ticket class, and you get the standard fare in terms of legroom and meal choices (if available). With a premium economy ticket, you get a little more room to move about.  
Business and first class have a wider range of food and drinks, bigger and comfier seats. Check what your preferred airline is offering for each ticket class to determine if it's worth getting an upgrade.  
Compare cheap quotes for flights to Melbourne 
When you compare flights to Melbourne, you can see flights from various airports and airlines in one place, so you don't have to track them down yourself.  
To narrow down your flight options, filter your flights by ticket class, single or return, and by airline, if you have any preferences.
Try to stay flexible when comparing flights, as you could save yourself some money by travelling midweek rather than at the weekend. And you might be able to take advantage of early-bird rates, or last-minute deals if you like to be spontaneous.  
By Amy Smith