Save some pesos on your flight to Mexico
Looking at flying to Mexico, one of the most colourful countries on the map? We've got some awesome tips for comparing cheap flights, and finding the best destinations.
Key points
Indirect routes may work out cheaper than direct flights
MEX, CUN and PVR airports cover most Mexican destinations for UK holidaymakers
Flexibility on dates and times can help you secure a great deal
Clocking in at well over 5,000 miles away, flights to Mexico are a necessary evil if you plan on holidaymaking south of the US border.
Luckily, while the flights themselves may be lengthy, booking flights can be quick and easy - if you know what to look for. Read on for some top tips, designed to help you effortlessly flow through the booking process like a Mexican wave. 
How long are flights to Mexico? 
A typical journey to Mexico lasts around 12 hours, depending on what part of the country you're flying to. Due to the length of the flight, finding cheap flights to Mexico can be a tough task. 
The price of flights can be undeniably expensive; however, that doesn't mean they have to be. 
How to find cheap flights to Mexico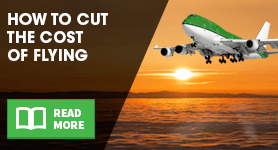 If you think your usual airline is taking the peso with your flight prices, don't be afraid to look elsewhere. Flights can vary dramatically between airlines, with some offering flights as much as 50% cheaper than their competitors. 
Meanwhile, many claim that even something as simple as clearing your browser cookies can sometimes give you a lower flight price. 
Overall, flexibility is the key to getting a cheaper flight. An open mind can be the difference between paying over the odds and getting a great deal. Weekdays are often cheaper than weekends, while prices also fluctuate depending on the departure times. 
Also, you can check out our money-saving tips for booking a flight. 
Don't forget to compare your departure airport 
Just as prices vary dramatically between airlines, prices can also differ from one airport to the next. Similarly, some airlines may not fly direct to your destination of choice. 
Here's a few of the most popular UK airports for Mexican travel: 
Flights from London to Mexico 
Direct to Mexico City, Cancun and Puerto Vallarta 
Flights from Manchester to Mexico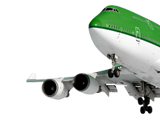 Direct to Cancun and Puerto Vallarta 
Indirect to Mexico City 
Flights from Glasgow to Mexico 
Direct to Cancun 
Indirect to Mexico City and Puerto Vallarta 
Flights from Newcastle to Mexico 
Direct to Cancun 
Indirect to Mexico City and Puerto Vallarta 
Depending on where you live, the closest airport may not always be the most economical. Indirect routes with connecting flights can sometimes work out cheaper than non-stop journeys from A to B; eg flights to Mexico City. 
Whatever your location and destination may be, it's worth weighing up the departure options beforehand. There may be a better deal to be had if you shop around. 
Prepare to land 
Once you've settled on a destination, the next port of call is finding a convenient airport to arrive at. Although Mexico has almost 2,000 airports, for most UK tourists there are three main airports that warrant consideration. 
Mexico City International Airport (MEX) 
Mexico City is home to the busiest airport in Mexico, clocking up a whopping 38 million passengers in 2015. 
In addition to the usual shops, restaurants and bars you'd expect from any international airport, MEX also has a number of VIP lounges and nearby hotels for comfort and convenience, including the Marriot and Hilton. 
Many passengers that have travelled through MEX airport have also shared mixed reviews about the quality of food and facilities - something to think about if you're going to be waiting around for a while. A dodgy taco combined with a dirty restroom could be the perfect storm to rain on your holiday parade.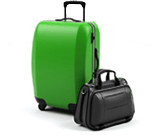 Cancun Airport (CUN) for Tulum 
Cancun Airport is located on the Caribbean coast of Mexico, and ranks as one of the busiest airports in the entire Caribbean. 
With a range of shops, restaurants and cafes available, the busy hub isn't short on amenities. It is also equipped with free wi-fi, should you feel like watching a movie while you wait. 
Speaking of movies, Cancun Airport also plays host to the quirky Bubba Gump Shrimp Co. restaurant, made famous by the popular Tom Hanks film, Forrest Gump. Sadly, Lieutenant Dan isn't on hand to give dish recommendations. 
If you're travelling to Tulum and don't have private transfer booked, taxis can often be pricey. While it can be a little harder to locate, the ADO bus option is usually a wise and economical move when it comes to airport transfers. 
However, don't be fooled by random 'salesmen' offering bogus bus tickets. Most terminals will have a dedicated ADO stand nearby for you to pick up a legit bus pass and all the travel info you'll need. 
Puerto Vallarta International Airport (PVR) 
Officially known as the Licenciado Gustavo Diaz Ordaz International Airport, Puerto Vallarta is modestly sized in comparison to its much larger brethren in Cancun and Mexico City. 
As such, it's less equipped than its competition. Experienced passengers have noted that even the duty-free is more expensive than other Mexican airports. 
In January 2018, only TUI (fka Thomson) offers direct flights to PVR. 
The airport offers just two licensed transfer options - Aeromovil (one to three passengers) and Transportes Terrestres (one to five passengers) - both of which are more expensive than you would find on the street. 
For cheaper transfers, it may be best to explore taxi options outside the airport (pssst... there's a taxi rank on the other side of the highway, accessible by a pedestrian bridge to the left of the airport's exit). 
The bus is by far the cheapest option, but only worthwhile if you're travelling light and have a good sense of direction. 
Overall, if you happen to be staying in Puerto Vallarta, this airport is ideally located - but not one to hang around in if you can avoid it. 
By Martyn Grant