Here I am in the place where I come let go, Miami the bass and the sunset low
Trying to find flights to Florida's Magic City? Then you need to compare deals and prices for flights to Miami.
Key points
Two international airports serve Miami - Fort Lauderdale-Hollywood International Airport and the larger Miami International Airport
Only London has direct flights to Miami's airports from the UK
You will need an Esta or a visa to enter the USA
Party in the city where the heat is on 
All night, on the beach till the break of dawn 
Welcome to Miami 
Bienvenidos a Miami... and our lowdown on flights to Miami 
Flights to Miami, Florida 
Most flights to Florida from the UK land at Orlando. But Miami also has direct flights from Britain. Heading to the Florida Keys? Coming for a Caribbean cruise? Arriving to party in the city where the heat is on? Then there's two possible airports you'll touch down in near Miami… 
Miami International Airport (MIA)
Found six miles west of downtown Miami, MIA is an important hub airport that offers lots of connections to South America and the Caribbean. It's a big and busy airport with three terminals split into six concourses. There's plenty of shops and restaurants at hand but security can take a while to get through, so give yourself plenty of time to catch your flight. MIA has pretty good public transport links to Miami, Fort Lauderdale and Palm Beach with bus, metro and rail routes.  
Fort Lauderdale-Hollywood International Airport (FLL) 
Miami's other airport is 20 miles north of the city. It's smaller and has fewer routes and carriers, but is also quieter and less hectic than MIA. If you're using Miami as a departure point for a cruise, then FLL is closer to Port Everglades and might be the better choice.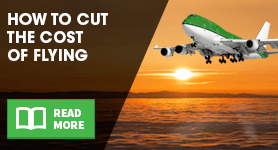 Which UK airports fly direct to Miami? 
Only the big London airports of Heathrow and Gatwick offer direct flights to Miami's airports. 
How long does it take to fly from UK to Miami? 
The average flight time on a direct flight is just under 10 hours from London to Miami. A flight with a transfer or layover can add anywhere between two and 24 hours depending on your wait for a connection. The return journey, from Miami to London, is 90 minutes shorter, taking eight-and-a-half hours. Loving that jet stream.  
Compare the price of direct flights to Miami from the UK  
All the info below on airports and airlines was correct when we checked in June 2018. New routes are being introduced all the time, so try a quick online comparison to see what the best route is for you. 
Flights to Miami from London 
Take your pick from four airlines and two airports for a direct connection: 
Heathrow = American Airlines, British Airways and Virgin Atlantic 
Gatwick = British Airways and Norwegian Air Shuttle 
All flights to Miami from Heathrow land at Miami International Airport. 
All Gatwick flights to Miami land at Fort Lauderdale-Hollywood International Airport. 
With a few options for flights from Miami to London, make sure you compare first to find a great deal for you.  
Flights to Miami from Manchester 
If you're looking for a direct connection then you're out of luck. But there's loads of ways to get there with a transfer... 
Non-direct flights to Miami – what's the best way to get there from the UK? 
Miami is a well-connected city, so finding a route there from British airports isn't an issue. It all depends if you want to change planes on this side of the Atlantic or on the other side of the pond. 
Did you know...?
Miami handles the second-highest number of international passengers, as well as the most cargo, of any US airport.
In the USA, Atlanta, New York and Philadelphia are popular airports for a transfer. In Europe, Paris, Madrid and Dublin offer direct flights to Miami and are easily accessible from regional UK airports.    
There's also the option to travel down to London and depart from Gatwick or Heathrow straight to Miami. 
Finally, Orlando has plenty of direct flights from UK airports during the summer. Explore flying there and transferring by road to Miami. 
Do I need a visa for Miami?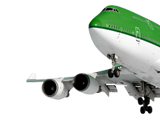 Are you staying for less than 90 days? 
Does your passport describe you as a British citizen? 
And is it an ePassport with the symbol on the front?  
Yes, yes and yes? Then you probably don't need a visa, but you will need to get an Esta (Electronic System for Travel Authorisation). Have a quick peek at the Foreign and Commonwealth Office's advice on entry requirements for the USA if you want more info.† 
What's an Esta and how do I get one? 
An Esta is part of the US government's Visa Waiver Programme for certain countries. It generally speeds up the process and you can apply online.† Be warned: make sure you're on the proper website, as there's a few out there that are scams. 
In June 2018 an Esta cost $14. Apply for one at least 72 hours before you travel. The sooner the better though. If you're denied an Esta, you'll still have time to sort a visa instead if you do it early. 
Top tips for cheap flights to Miami 
Miami's peak season is December to March. It's warm and dry and there's no chance of hurricanes (that's July to October). As tourists flock to Miami for some winter sun, prices rise including flight tickets. Travel outside this season for lower rates.  
Other things to think about when trying to find the cheapest flights to Miami: 
It's a long-haul flight to Miami from the UK - splitting up your journey into shorter legs can bring the cost down 
Talking about shorter legs, 10 hours can be a long time to be in economy - look into upgrades for more leg room 
Don't automatically come back with the same airline or via the same airports - sometimes two singles can be less than a return 
Being flexible with your dates will give you more options for flights 
Transatlantic routes tend to have cheaper tickets in mid-week than on weekends 
Booking well in advance is usually the best way to guarantee a decent price for a flight ticket 
Prices tend to go up the longer they're on sale. But if they don't get sold, seats can come down in price sharply in the last few hours - high risk, high reward 
To find the right flights to Miami for you at the right price, try comparing flights online. Maybe with us! 
By Sam Easterbrook