Learn when and how to book and much more in our top tips for getting the most from your flight budget.
Top tips
Book as far in advance as possible
Be flexible with dates and times and try to fly off-peak
Consider connections and indirect flight options
Shop around using a comparison site such as Gocompare.com (you may've already guessed that one...)
Finding a cheap flight can sometimes seem like looking for a needle in a haystack.
With so many airlines operating in every destination - and so many travel companies touting their offers on top of that - the act of finding and flying can be pretty complicated.
It can also be expensive if you don't know where to look, so see if you can cut the cost with these top tips.
Book flights in advance
Despite widely touted and romanticised legends involving simply turning up at the airport to find a last-minute bargain, the hard facts say that booking in advance is your best guarantee of a good deal.
This may be especially true if you're off on a city break as companies and organisations sending people away for business are willing to pay top dollar until the last minute, meaning that prices can rise as the departure date nears.
All individual flight booking experiences will vary but - as one example - a 2013 study suggested that 54 days before travelling was the optimum moment to book.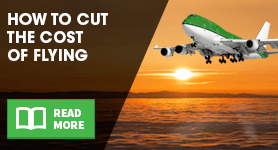 An airline may well charge somewhere between five and 15 different prices for the same seat over the course of its shelf life.
Fly off-peak
If you're able to, avoiding weekends, peak-season holidays such as Christmas, and prime flying hours should yield significant savings.
Tuesdays and Wednesdays are generally felt to be cheaper times for flying, as are early morning and after-dinner departures.
Using the internet to find a flight
Don't trawl around individual airline websites; use a price comparison tool to identify bargains more efficiently.
Gocompare.com's flight finder helps you look at thousands of airfares, allowing you to choose the time, date, airport, airline and price that's right for your needs.
Did you know...?
Gocompare.com's flights service lets you see the cheapest flights available for dates before and after your chosen travel day
Be flexible with your flying plans
Search for flights a few days around your departure and return dates - you might find savings significant enough to warrant a travel reshuffle.
When you search for flights with Gocompare.com, you can select 'find the lowest price' to see the days with the lowest flight prices either side of your chosen departure date.
Consider indirect flights
Breaking up your journey by flying indirectly can be very fruitful if money is more important than time.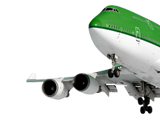 Again with Gocompare.com you'll have the choice of searching for just direct flights or for options that may include connections.
Choose a different airport
Most major cities and many holiday destinations are served by more than one airport.
While it might be more convenient to fly to the airport closest to your accommodation, check how much you could save by flying to one slightly further out.
Did you know...?
In certain circumstances it may be cheaper to book a package holiday and not use the hotel than to book a scheduled flight
You may find that the savings are substantial enough to more than cover the costs of transfers to the hotel or extra petrol for the hire car, making the extra journey time worth your while.
Think about one-way and return flights
A lot of travel companies and airlines lure customers in with the promise of a great deal on an outgoing flight, only to recoup their losses on the return flight which they assume you'll book at the same time.
Found a great outgoing deal? Consider using a different airline - or even a different airport - on the return leg in order to maximise your savings.
Gocompare.com's service allows you to search for and buy one-way and/or return flights, giving you the flexibility to find the right deal.
Book accommodation with your flight
Flights are usually included in the cost of a package deal, but if you're off for a city break or more of a DIY holiday consider booking your accommodation at the same time.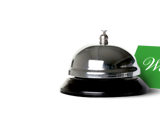 Combining your flight with your hotel is also worth thinking about if you go through a more traditional travel agent or a flight broker.
They're likely to have direct commercial relations with airlines and can offer good deals, but may give extra discounts when you book hotels through them, too.
Consider ethnic travel agencies
The UK is a melting pot of different immigrant and ethnic communities, and as such there are many niche travel agencies that specialise in finding flight deals to these communities' linked countries.
Tooting in London has a number of Indian flight specialists, for example, while Shepherd's Bush is home to several Caribbean tour agents.
These experts will have comprehensive knowledge of flights in and out of their countries, and could help you find a bargain.
Book a package holiday - but don't use the accommodation
Did you know...?
Some airlines offer their own credit cards, often with introductory 'free flight' deals
It sounds surprising, but in some cases - not all, but some - it can work out cheaper to book a package holiday and simply not use the hotel than it is to book a scheduled flight.
This may on occasion be true in holiday destinations like Orlando, where packages can be extremely cheap.
Check social media
Signing up to airline newsletters and loyalty schemes is one way of trying to find out about great deals ahead of the pack, but it could be worth following them on Facebook, Twitter and Google+, too.
Many airlines have been experimenting with broadcasting offers on social media.
If you're relying on this tactic to find a flight, be prepared to act quickly - the deals are often sold out within a matter of hours.
Get free flights with airline credit cards
Air miles credit cards could see you earn points on your day-to-day spending that may be put towards flights, upgrades or other travel schemes.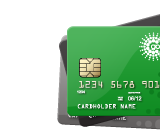 Rather more improbably, some airlines such as Flybe and Ryanair offer their own credit cards, often with introductory 'free flight' deals.
All you need to do, if accepted, is hit the minimum spend criteria (which is often extremely low), repay it in full, get the free flight, and then cancel the card.
Remember, though, that multiple and/or failed credit applications can damage your credit score, so do some research to see if you're likely to be accepted for a card before putting in for it.
Parking, baggage and transfers
Getting a cheap flight is one thing, but it's easy to undo any savings once you get to the airport and start racking up charges on parking, baggage and taxi/transfer fares at your destination.
Booking such things in advance is often cheaper than paying for it on the day, and be sure to weigh luggage at home so you're not hit with extra baggage fees.
See also:
Travel disruption cover
Flight delay compensation
Lost and delayed luggage cover
Better still, if you're able, fly with hand luggage only. That way you'll avoid bag check costs entirely and save time at check-in and baggage reclaim.
Food and drink
Victuals at the airport can be extortionate and, even when you're on board the plane, many airlines now charge for in-flight food and drink.
Of course, security checks mean that you can't take liquids past the passport desk at departures so - short of relying solely on water fountains - you're going to have to buy any drinks you may want.
Food, though, is a different matter, and a bit of planning ahead could result in you laying out the picnic blanket in departures before unpacking your cucumber sandwiches.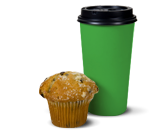 Think carefully about the food you pack in your hand luggage - favour things that won't get crushed, leak, perish, or stink so badly that your fellow travellers will push you from the airstairs without a parachute.
If your grub passes those tests it can also be taken on the plane, along with any 'cheap' drinks and sandwiches purchased from outlets in the departure lounge.
Should you fail to scoff it all on the flight, though, think about whether any of your supplies will fail the quarantine test at your destination.
That half-eaten egg and mayo sarnie probably isn't worth the strip and search test at customs in Sydney airport.†
By Rachel England
[SeanSocialShare]