Could you fly to Morocco for less?
Want cheap flights to Morocco? You've come to the right place! Check out our guide to getting to this north-African gem cheaply and conveniently.
Key points
Flights change in price depending on destination, departure time, and which airport you leave from
Heathrow, Gatwick, and Manchester all offer direct flights, at varying prices
Not all Moroccan airports accept direct flights
So, you've decided to recreate your own Bogart-Bergman getaway. Your bags are packed, your passport is up to date, and you've booked your travel insurance. Now to actually get there. 
Fortunately, Morocco is on a direct flight path from the UK with no time-zone changes, and a non-stop flight will take about four hours. 
Plenty of time to dig in to your holiday reading and enjoy the in-flight meal. 
Compare deals to Morocco from all UK airports 
The fluctuating cost of flying is one of life's most impenetrable mysteries. So we've teamed up with Skyscanner to help you compare the cheapest flights to Morocco and decide which is best for you.[1]  
Flying from London 
The price of flights from London to Morocco varies based on which of London's airports you fly from, and which of Morocco's airports you fly to. 
The prices don't vary too wildly, but it's worth comparing carefully to make sure you save as much as possible. 
Flights from Manchester 
Many flights from Manchester to Morocco will go direct to the relevant airport, which will make them cheaper than those which stop over in cities like Cologne. 
Depart from Bristol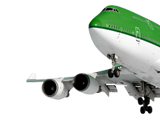 Flights to Morocco from Bristol tend to include a layover in Europe, which can cause a serious variation in price. 
Take off from Birmingham 
The cheapest flights from Birmingham to Morocco range quite widely in price between the destination airports, but what could be relatively cheap flight might go on a very circuitous route.  
Which Moroccan airports welcome direct flights? 
Not keen on stopovers? Then these destinations are your safest bets. 
Casablanca Mohammed V Airport 
Casablanca doesn't just welcome Humphrey Bogart fans. It also welcomes direct flights from Manchester, Heathrow, and Gatwick airports. Here's looking at you, kid. 
Marrakech Menara Airport 
Direct flights going from Manchester and London Gatwick are accepted at Marrakech.  
The flights from London Heathrow, however, are often routed through Lisbon and other European airports, as are those from Bristol and Birmingham. 
Agadir Al Massirra Airport 
The airport in Agadir will accept direct flights from London Gatwick and Manchester.  
Flights from Heathrow, Birmingham, and Bristol are all routed through European airports, or go direct to Casablanca and allow for a connection to Agadir.  
Rabat Sale Airport 
According to our research, Rabat Sale doesn't accept direct flights from the UK: all flights were routed via European airports like Paris Charles de Gaulle  
Top tips for cheaper flights to Morocco 
The cheapest flights to Morocco are the direct ones from Manchester or London Gatwick to Marrakech Menara, but prices vary across all British airports. 
Prices will change most significantly depending on which dates, and which days of the week, you want to fly out and come back on.  
The airline you use, the number of layovers and connections along the way, and the airports you depart from and arrive in will also affect the price of your flights.  
By Nick Dunn