Compare flights and say Mumbai-bye to sky-high airfares
The beating heart of Bollywood, Mumbai is a city bursting with character and an attractive enigma for those looking to taste the full flavour of India.
Key points
Booking up early can result in an early-bird rate that tends to be lower than the same journey booked later on
Conversely, leaving your flight booking until the very last minute can also result in a bargain airfare
Comparing flights through us can help highlight some cheap flights instantly, while also displaying other options you may not have considered
Formerly known as Bombay, the populous city of Mumbai is the biggest city in India with an estimated population of over 22 million people. That's over double the population of Wales, Scotland and Northern Ireland combined! 
If you're planning on joining those millions of Mumbai natives with a trip to the busy city, chances are that you'll need to sort out flights along the way. Luckily, that's exactly what we're here for. So buckle up, settle in and enjoy the ride as we take to the skies for a virtual flight to Mumbai. 
How long are UK flights to Mumbai? 
Flights from London to Mumbai cover just under 4.5k miles. That's quite a trek across the globe and translates to quite a lengthy plane journey. Typical direct flights to Mumbai from UK airports last around nine hours from start to finish (give or take quarter of an hour), while Mumbai to London flights usually take around 9.5 hours. 
Although the flight itself can be considered a bit of a mammoth journey, the plus side is that it also qualifies as a textbook long-haul flight, so most airlines will include a variety of provisions as part of the service. For example, BA flights to Mumbai offer complimentary drinks, snacks and a four-course meal, followed by a lighter snack prior to landing.
Which UK airports fly direct to Mumbai?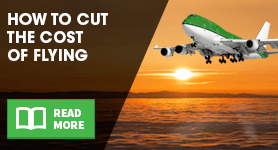 Direct flights to Mumbai from London are available most days of the week. However, the price of these non-stop London to Mumbai flights can be exceedingly costly. As such, it may be worth considering alternative routes as a means of driving the overall flight cost down. 
Indirect routes commonly cost a lot less than a simple A-to-B journey. If the airfare is set to be a massive drain on resources, it may be worth considering flying from an alternative departure airport. While this may (and likely will) increase the duration of your overall travel time, it might also reduce the cost of your journey. 
It's also worth remembering that different flight providers offer different rates. A premium airline with a strong focus on luxury, comfort and in-flight service will likely cost more than a budget airline that puts more emphasis on... well, the budget aspect. If low-cost airfare is the holy grail, be prepared to possibly sacrifice the extra legroom and complimentary mid-air vino. 
While it may be tempting to simply opt for the cheapest flight option, it's worth weighing up the pros and cons of cheap airfares – particularly when it comes to cheap Mumbai flights. Cheap flights to Mumbai from London could see you sentenced to nine hours of discomfort and could prove to be false economy in the long run. 
Where can I find the cheapest flights to Mumbai? 
If cost really is a primary concern of your flight conundrum, flexibility is a great trait to have – and we're not talking about staying limber while confined to a long-haul budget seat.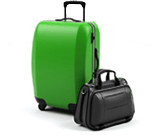 Allowing yourself the freedom to fly a day or two either side of your ideal departure date can have a huge influence on the overall price of your journey. For example, an indirect flight on the date you want could last twice as long and see you pay thousands of pounds for the privilege, while a direct flight on another could cost mere hundreds. It really does pay to be flexible! 
Similarly, keeping an open mind to when you fly can also affect the price dramatically. As a general rule, flying at unsociable hours, such as early in the morning or late at night, will often be cheaper than flights taken during peak times of the day. The same can be said for flights taken during peak times of the year, such as popular holiday periods. Timing your flights to avoid these peak windows can make a big difference. 
How to save money on Mumbai flights 
Just like booking your flights to take place at specific times and days of the week can make a difference to overall cost of the journey, so too can the actual date you book. If you know when and where you want to go, booking up early can be really beneficial and finding cheap flights to Mumbai from UK airports could be a breeze. 
Did you know...?
Mumbai is home to one of the most famous hotels in the world, the Taj Mahal Palace. Second only to the spectacular Taj Mahal itself, this stunning 5-star hotel that shares its name is the second-most photographed monument in India.
Typical flights trends see the price of the airfare rise gradually as the weeks and months progress. As such, the earlier you book up the better. An advanced booking could see you get ahead of the game and bag an early-bird discount. Meanwhile, securing your space in advance also has the added benefit of peace of mind, knowing your seats are safely reserved with your name on them. 
Having said that, the exact opposite approach can also prove to financially beneficial. Airlines tend to slash the cost of airfare the closer it gets to departure day as a means of filling any unsold seats. As a result, last-minute flights to Mumbai can be an attractive proposition for those with a taste for spontaneity. However, it can be a risky approach if your entire trip rests on unbooked flights, as there's no guarantee that seats will be available. 
Whichever route you settle on, don't forget to compare flight prices before you part with your hard-earned cash. A quick comparison with GoCompare could save you money in a few simple clicks of the mouse or taps of a screen. 
Prepare to land 
If you're travelling to Mumbai, chances are that you will pass through Chhatrapati Shivaji International Airport along the way. As Mumbai's primary international airport, the facility is the gateway to the city and the second-busiest airport in the country. The airport has also won a number of professional accolades for its level of service, including World's Best Airport in the 2017 Airport Service Quality Awards. 
Formerly known as Sahar International Airport, the airport itself consists of three terminals: two passenger terminals and one general aviation terminal. Terminal 1 focuses primarily on domestic flights and budget airlines, while T2 caters for both domestic and international flights. 
In addition to the flight services, terminal 2 boasts an impressive range of services for passengers. There's even an official app to help you plan your trip and navigate your way around the airport and its services while you're there. With the wide selection of shops, duty free, bars and food outlets on hand – including some of the world's biggest brands and designer names – the app could well come in handy. 
And there are two premium lounges available, namely the GVK lounge (exclusively for first-class and business-class travellers) and the Aviserv Lounge. The latter even includes sleeping pods, should you feel the need to grab forty winks. Alternatively, there's even a prayer/meditation room on hand, if you need to unwind spiritually as well. 
With all this and more, the good folk at CSIA really have gone the extra mile to ensure your arrival and departure is not only problem-free, but a genuinely enjoyable experience as well. Backed up with a growing trophy cabinet of silverware to prove it, this is one airport where time can fly almost as much as the aircraft. 
By Martyn Grant