Looking for flights to Munich? Luckily you have Ger-many options!
Compare quotes on flights to Munich and fatten your wallet for the weisswurst!
Key points
Take your pick from ten UK airports and five airlines for direct flights to Munich. That's plenty to compare!
The average flight time from the UK is two hours, making Munich perfect for a city break
Prices for flights are highest in late September and in December, due to the popularity of Oktoberfest and Weihnachtsmärkte (the Christmas market) respectively
Munich, the city of art and beer. Bavaria's capital and the third-biggest city in Germany is often called Millionendorf – a village with a million inhabitants. This is but one paradox of many here, a place that mixes beery bonhomie with sleek European cool. Whether you're coming for business or pleasure, make sure you find a great deal by comparing flights to Munich. 
Flights to Munich, Germany 
If you're flying to Munich then you're likely to be landing at Munich Airport... but double-check it's not Allgäu-Airport Memmingen. 
Munich Airport / Flughafen München Franz Josef Strauß (MUC) 
Damen und Herren, we have an absolute Deutsche doozy on our hands with Munich Airport. Germany's second-busiest airport (after Frankfurt) is the best airport in Europe according to Skytrax. Rough Guides put it top of its list of coolest airports for a long layover. We suspect this is down to Airbräu, the world's first airport brewery (just make sure your pilot isn't in there). Prost! 
If you feel the need to work out before a brewski, then Body Street Fitness Studio is on hand. Travelling with the family? Take the kinder to the Visitors Park, home to an adventure playground, mini-golf and interactive exhibits. It's open all year and is free! 
There's so much to do at Munich Airport that you might want to spend most of your trip here. But if you must leave then Munich is 18 miles south west of Munich Airport. Catch the S-Bahn (train) or Lufthansa Airport Shuttle. They both cost a little over 10 euros and take about 40 minutes to reach central Munich.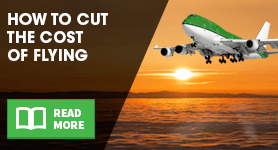 Memmingen Airport / Allgäu-Airport Memmingen (FMM) 
'Munich's other airport' is Allgäu Airport. We use inverted commas, as Memmingen's Allgäu Airport is over 70 miles away from Munich. From the UK, Ryanair flies there from London Stansted and sometimes calls it Munich West.  
Compare the prices of direct flights to Munich from the UK  
All the info on airlines and departure airports was correct when we wrote this in June 2018. For the latest prices and routes, be sure to go compare flights! 
Where in the UK flies direct to Munich? 
Birmingham 
Bristol 
Cardiff 
Edinburgh 
Glasgow 
London (Gatwick, Heathrow, Luton, Stansted) 
Manchester 
Outside of the UK, you can also get direct flights to Munich from Dublin and Jersey. 
Which airlines fly direct to Munich from the UK? 
You've got the option to fly with a budget airline or a premium flag-carrier: 
Did you know...?
'Prost' is cheers when drinking beers but it's 'Zum Wohl' with wine
BMI Regional 
British Airways 
easyJet 
Flybe 
Lufthansa 
Flights to Munich from Manchester 
Take your pick from easyJet and Lufthansa. Both airlines offer direct flights to Munich throughout the year. 
Flights from London to Munich 
Four airlines do the route between Munich and London from four of the city's airports: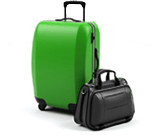 Gatwick = easyJet 
Heathrow = British Airways, Lufthansa 
Luton = easyJet 
Stansted = easyJet, Eurowings 
With quite a few options, try a quick comparison to find the right one for you. 
Flights to Munich from Birmingham 
Germany's national airline Lufthansa connects the UK's second city with the biggest in Bavaria. There's a couple of direct flights every day. 
Flights to Munich from Bristol 
Joining the dots between Brizzle and Bavaria is BMI Regional. Most days see two direct flights leaving Bristol for Munich.
Flights from Edinburgh to Munich 
Both easyJet and Eurowings take off from Edinburgh. If you're Munich-bound from Scotland you might also want to consider flying from Glasgow with Lufthansa
Flights from Cardiff to Munich 
Flybe flies between the capitals of Wales and Bavaria. There's two flights a week, one is on a Monday and the other is on a Friday, ideal for a long weekend.  
How long does it take to fly from the UK to Munich? 
Munich is less than two hours from London, one hour and 45 minutes to be exact. If you're coming from Edinburgh, stick on an extra 30 minutes. You'll be sinking steins in no time! 
Do I need a visa for Germany?  
Nein! Germany is a member of the EU and in the Schengen area. This means British citizens don't need a visa to enter Germany. If you plan to work, study or stay longer than three months, contact the Einwohnermeldeamt when you arrive.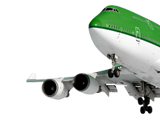 Top tips for cheap flights to Munich 
Achtung baby! Flights to Munich shoot up in price in late September. Why? That's when the mayor of Munich taps the first keg and Oktoberfest begins. Book well in advance if you're coming to sink some suds at this iconic beer festival. But if you're looking to save a few euros and still enjoy das Bräu, then consider coming in spring for the Starkbierzeit and Frühlingfest beer festivals.  
Another thing to factor in is Bayern Munich. One of the giants of European football, if they've got a Champions League game then flights are likely to jump in price as fans fly for the game. Also, December can see a spike in the price of flights. It's the dual whammy of Munich being a convenient airport for ski resorts in Germany and Austria, and Weihnachtsmärkte, one of the best Christmas markets in Germany. 
Generally speaking though, look to book your flights to Munich around three months in advance for a good deal.  
Here's a few more things to bear in mind when booking for Bavaria: 
International flights are cheaper midweek compared to weekends 
Munich is a short flight - so consider standard economy and budget airlines 
Airline tickets can plummet in price in the hours before they go - but that's only if there are empty seats, so it's a risky strategy.  
By Sam Easterbrook