Find cheap flights to Mykonos
Hopefully the breeze is blowing in the right direction to speedily get you to The Island of the Winds. Flights to Mykonos anyone?
Key points
Mykonos is a Greek island in the Aegean Sea, with groovy nightlife, windmills and a celebrity mascot
It's got one airport, Mykonos Airport, which welcomes lots of seasonal flights from the UK
To get a cheaper deal on your flights, try and be flexible with your dates, avoid peak times and GoCompare flights using our comparison service
Said to be named after Greek god Apollo's grandson, Mykons, Mykonos is a Greek island nestled between Tinos, Syros, Paros and Naxos. There's a lot of 'os' around there.  
Mykonos' main attractions are its nightlife, windmills, LGBTQ+ hangouts and 'Little Venice'. Its most famous celebrity is its mascot, Petros the Pelican.  
There's one airport in Mykonos, about two and a half miles from the town. The off-peak season has limited flights, but you may be able to get yourself a cheap deal on flights that do go there. 
Mykonos Airport is having improvement works carried out until 2021. The terminal will be expanded and remodelled, a new fire station will be added, along with more check-in counters, departure gates and security check-in lanes.  
British Airways, easyJet and Thomas Cook are some of the airlines that have routes between the UK and Mykonos.  
Direct and layover flights to Mykonos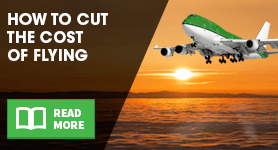 A direct flight is the quickest way to get to Mykonos, as your plane will travel directly there.  
Layover or multi-leg flights mean that your plane will go to another airport before it arrives at Mykonos.   
Direct flights are usually more expensive than layover flights, but sometimes it's only by a few pounds.  
Check the prices of both flight options to see the cheapest and most suitable way for you to get to Mykonos.  
Flights to Mykonos from the UK 
As Mykonos is such a popular tourist destination, there are plenty of UK airports offering flights there. 
Direct flights from the UK to Mykonos fly from airports including: 
London City 
Heathrow  
Gatwick 
Luton 
Southend 
Stansted  
Manchester  
If you want to fly from another UK airport, you'll have to take layover flights. In addition to those listed above, here's a few other airports that do multi-leg flights to Mykonos: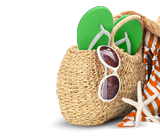 Birmingham  
Belfast 
Cardiff 
Edinburgh  
Glasgow 
Inverness 
Newcastle  
If you don't mind stopping off in another airport, then compare flights to Mykonos and weigh up if it's cheaper getting layover flights or direct.  
Tips for getting your Mykonos flights cheaper  
What could be better than knowing you're jetting off to Mykonos? Saving money on your Mykonos flights, of course!  
We've compiled some top tips to getting cheaper flights to Mykonos, so you can put that spare cash back in your savings, or treat yourself to an extra cocktail or two.  
If you can, be flexible with your travel plans, and try not to go on holiday during peak times. 
Try looking for flights at the beginning or end of the summer season. This way, you can avoid the crowds, still get good weather and hopefully save some money on your Mykonos flights!  
Your ticket class is another thing to consider. If you're happy to have standard seats, legroom and beverage choices, get an economy or premium economy flight ticket, as these tend to be a lot cheaper than travelling business or first class.  
Finally, don't just search around for flights... compare them instead with a site like ours! Compare your flights to Mykonos and remember that cheapest doesn't always mean best, so shop around for the right deal for you.  
By Amy Smith