Want to fly to New Zealand for less?
Getting to the other side of the world is no longer such a tall order, with flights able to get you from the UK to New Zealand in a day, more-or-less. We're on hand with some useful tips.
Key points
Be fully prepared for a long-haul flight with snacks, entertainment, and comfortable sleeping attire
Flight prices vary depending on destination, date of departure, and departure airport
Your flight will involve a layover, so it's worth taking some time out while you're there to enjoy a small break-within-a-break
Just as it takes a lot to sit through all the Lord of the Rings films, it takes a long time and a lot of effort to get to New Zealand.
Flights vary in price upwards depending on destination, airline, airport and the dates of travel. So how can you find the right flight for you? 
How to find cheap flights to New Zealand 
Fortunately, GoCompare has teamed up with Skyscanner to help bring you the cheapest flights.  
Compare flights to New Zealand from the UK 
The price of flights changes based on which airport you fly from, when you're flying, and whether you intend to return. 
A one-way ticket is a fair amount cheaper than a return ticket, so if you're moving there (and we wouldn't blame you), it's one less cost to worry about. 
Check return flight prices 
Return flights naturally raise the price of your trip, and again, this depends on when you fly back to the UK. Flying back on a Sunday can be significantly more expensive than flying on a Thursday, for instance. 
Where to start your New Zealand adventure 
Flight date makes a demonstrable difference to the price, but so does the airport you're leaving from.  
Manchester Airport 
If it's more convenient for you to do so, you can fly from Manchester Airport. 
It might set you back a bit more in terms of the cost of the flight itself, but for the sake of convenience, this could be overlooked. 
London Heathrow 
The cheaper flights to New Zealand tend to go from London Heathrow. However, this isn't the most convenient airport for everyone to access, which will need to be factored into your choice. 
Glasgow Airport 
For those Scots seeking to emulate Billy Boyd's epic quest, there are flights from Glasgow to New Zealand. 
They may be more expensive than going from Manchester or London, but the convenience might well be worth it! 
Flight stopovers and multi-flights from the UK to New Zealand 
One of the biggest factors in the expense of getting to New Zealand is the fact that the flight will have to stop in another city on the way.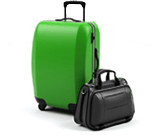 It's not possible to get a direct flight to NZ from the UK... yet. 
Hong Kong 
Hong Kong is an enormously popular holiday destination in its own right, so it might be worth extending your stopover for a few days to truly make the best of it. 
You can enjoy local cuisine at the Luk Yu Tea House, take in the sights of the city with the Peak Tram, or go shopping at the Temple Street Night Market. 
If you want to let your hair down and blow out the cobwebs from your lengthy flight, you could also visit Hidden Agenda, a famous music dive with a varied line-up of artists entertaining the crowds. 
Fiji and the Cook Islands  
At the time of writing, neither Heathrow, and therefore Glasgow nor Manchester offer flights via Fiji or the Cook Islands.  
However, Air New Zealand allows you to book a multi-stop flight with a layover in New Zealand. Again, flights differ in price depending on which airport you leave from.
Los Angeles 
Flying to New Zealand via Los Angeles requires crossing the International Date Line, which may cause some confusion with regards to which day it is! 
Singapore 
Singapore is another popular layover, and some travellers take a couple of days out of their journey to New Zealand to enjoy the sites of Singapore. 
You can take in the Botanic Gardens or the more famous Gardens by the Bay, or enjoy some high-end shopping on Orchard Road. You may even want to visit the famous Night Safari!  
Shanghai 
Flying via Shanghai will also be expensive, and flights do vary in price depending on departure airport. 
If you want to explore Shanghai before moving on to New Zealand, you could visit Yuyuan Garden for a calm oasis to relax in before continuing your journey. 
Top tips for surviving a long-haul flight 
So, you've booked your flight, including the layover. But how to survive it? Getting to New Zealand stretches the definition of 'long-haul flight' to its greatest extent, so you'll need to be prepared. 
Where to sit 
First, make sure you have the right seat. For those who enjoy looking out the window at the blanket of clouds, or the landscape beneath them, an aisle seat is the worst choice.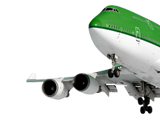 But, if your bladder isn't made of iron, a window seat could be catastrophic - or at least deeply irritating to your fellow travellers. 
And if you're tall, an aisle seat will give you the opportunity to stretch out. 
If you want to avoid crying children, a seat near the back is your best bet, as special provision for babies tends to be towards the front of the plane. 
Settling in for the duration 
Long-haul flights tend to involve sleeping on the plane, so it's worth investing in a good neck pillow, a light, comfortable blanket, and wearing some comfortable clothes (not a onesie). 
It's also a very good idea to get up and move around every so often to mitigate the risk of deep-vein thrombosis. It's also possible to get anti-DVT socks. 
Plus it's wise to take your own snacks. Slow-release energy snacks are the best to stave off hunger before the meals come round, but most snacks will do. 
Keeping yourself entertained 
Once you've sorted all that, the next and most important thing is the in-flight entertainment. 
Staring out of the window can quickly become boring, even for the most imaginative daydreamer. 
It's worth packing a hefty book to plough through (no prizes for guessing which one we'll recommend here). 
For the sake of space in your carry-on bag, it's a good idea to pack an e-reader rather than the hardback itself. 
If you take your tablet or ipad, you can download films or TV series. There's nothing like a long-haul flight to catch up on a boxset. 
Also, airline's websites usually post what films and shows are available in-flight.  
Good luck! Hopefully your flight will pass in no time. 
By Nick Dunn