Get your Orlando holiday off to a flying start with GoCompare
Flying to the US can be an expensive journey. Look after your spending money by comparing flights to Orlando with GoCompare.
Key points
Booking up in advance could pay dividends. Your flights may be cheaper than the same booking made later on
A last-minute booking can also mean scoring a great price. However, there's no guarantee that flights will be available
Looking for the cheapest flights to Orlando? Opting to compare flights could help steer you towards some steals
Home to world-famous attractions like Walt Disney World and Universal Studios Orlando is one of the most popular tourist destinations in the US. As such, 'The Theme Park Capital of the World' is unsurprisingly well linked for air travel. 
With that in mind, let's cut to the chase and get straight down to business as we scour the digital landscape for bargain Orlando flights. 
How long are UK flights to Orlando? 
Flights from London to Orlando cover almost 4.5k miles, making for a lengthy time in the air even for direct routes. Direct flights to Orlando from London typically last around nine and a quarter hours, falling into the long-haul flight category. Return flights from Orlando to London are usually about an hour less. 
While it can be a bit of a journey in one sitting, long-haul flights do typically come with catering provided. Most trusted airlines offer a variety of refreshments throughout the flight. However, this does vary. For example, Thomas Cook flights to Orlando will likely include a three-course main meal and a lighter bite later on, while BA flights to Orlando offer much of the same but with a four-course meal. Four! 
Meanwhile, Virgin flights to Orlando raise the bar with their above average service, offering a three-course meal accompanied by a pre, mid and post-meal drink of choice – including alcoholic beverages. In addition to that, you'll also be treated to additional meals depending on the time of your flight, as well as regular drink service. 
Which UK airports fly direct to Orlando?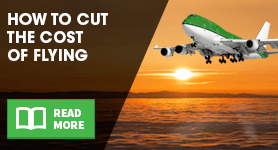 In addition to the almighty London airports, direct flights are available from a number of other domestic locations. Flights from Manchester to Orlando are also available on a daily basis, while UK travellers can also find direct flights to Orlando from Glasgow and Belfast. 
Direct flights from Birmingham to Orlando are also available on select days, as are flights from Edinburgh and Newcastle, although the latter are less frequent than others. 
While it is often cheaper to fly indirectly to the US with a layover en route, this isn't always the case. In fact, when it comes to Orlando flights, you can often find cheap Orlando flights that fly direct from A to B quite easily. This includes cheap flights to Orlando from London, where you can regularly find direct flights that are less than the indirect option.
Finding cheap flights to Orlando 
When it comes to driving down the cost of flights, there are a number of key tactics you can employ to keep your airfare from taking flight. One of the easiest ways of doing so is to simply be open to suggestions on your departure date. 
A flexible schedule and an open mind can work wonders on your budget. Allowing yourself the freedom to fly a day or two either side of your ideal departure date can be the difference between paying out and cashing in. Weekend flights are typically more expensive than weekdays, with Tuesday and Wednesday often emerging as the cheaper days to take flight. 
Much like the day you decide to fly, the time you decide to fly also has a notable influence on price as well. Flights during peak hours of the day are commonly the most expensive so, if possible, it's worth avoiding. Flying pre-11:00 and post-21:00 will likely see a notable reduction in your flight costs.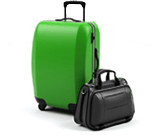 How to save money on Orlando flights 
Getting ahead of the curve with an early booking is another great way to save money on flights. Advanced bookings often attract an early-bird rate that's generally lower than the standard airfare later on, as the cost tends to creep up as the weeks and months progress. Booking up early can be a real money saver, not to mention a stress reliever. 
On the other hand, last-minute flights to Orlando can also present you with some fantastic deals. As departure day nears, airlines commonly cut the cost of their vacant seats if flights remain unsold... So an opportune purchase late in the day could see you jetting off for a steal. However, it's not without risk, as there's no guarantee flights will be available. 
Whichever route you decide to take to book your flights, be sure to go via GoCompare before you part with your cash. A simple comparison can instantly highlight some of the available bargains, while also suggesting alternative options you may have overlooked.  
Prepare to land 
Orlando is served primarily by two airports: Orlando International Airport and Orlando Sanford International Airport. 
Orlando Sanford International Airport (SFB) 
While both airports cater for the Orlando area, Orlando Sanford is notably further from the city centre than Orlando International. Located around 25 miles from downtown Orlando, Orlando Sanford is also around 35 miles to Walt Disney World which, if you're staying nearby, can be costly when it comes to airport transfers. 
Although once dominated by European travel, Orlando Sanford has been predominantly used for domestic flights in recent years, due primarily to it being a focus city for Las Vegas budget airline, Allegiant Air. Nevertheless, it does still operate internationally and is a favoured airport of TUI (formerly Thomson). 
If you happen to land in Orlando Salford, you won't be short of amenities and facilities to keep you busy. Terminal A has a food court and the Budweiser-branded Tap Room, should you need to grab a bite to eat or wet your whistle. Terminal B offers a wider selection of eateries, ranging from cafes and coffee shops to burger joints, bars and grills. 
Meanwhile, Orlando Salford also boasts all the usual duty-free outlets you'd expect from a modern airport, with a variety of newsstands, gift shops and general stores on hand for those impulse buys, novelties and snacks. 
Orlando International Airport (MCO) 
Found just nine miles from downtown Orlando and, more importantly, less than 16 miles from both Disney World Resort and Universal Orlando Resort, Orlando International is a convenient destination for all manner of tourists heading to Orlando. 
Did you know...?
Orlando Sanford Airport was used as a key filming location for 1992 Wesley Snipes movie, Passenger 57. Not to be outdone, Orlando International has also had its foot in the movie biz, serving as the setting for the opening scene in... er... Ernest Saves Christmas.
A top airport for Thomas Cook, Virgin Atlantic and BA, the airport is a major international gateway for the Florida region and is one of the largest commercial airports in the US. In keeping with this reputation, the airport even began using facial recognition scanners in April 2018 as a means of speeding up the customs process. 
The high standard of service also translates into the airport itself. There's a long list of food and drink outlets dotted throughout the terminals, ranging from Auntie Anne's and Dunkin' Donuts to McDonalds and Burger King. There's also a number of taverns, grills and wine bars for you to enjoy a bite to eat and an adult beverage while you wait. 
Meanwhile, you'll be spoilt for choice with the variety of shops on offer. In addition to the generous duty-free shops, you can find everything from toys and sporting goods to jewellery and watches. The famous Orlando resorts are also well represented, with stores dedicated to Disney and Universal also on hand. 
With all this and so much more, Orlando International is a destination in itself, giving an ample taster of Orlando before you even get stuck into the main course beyond. 
By Martyn Grant