Keep your kroner for Tiger City by comparing flights to Oslo, Norway
Compare flights to Oslo and you might scream a-ha at the savings you could make!
Key points
London has three airports with direct flights to Oslo, while Scotland has two (Edinburgh and Aberdeen). Manchester also has Oslo flights. With so many options, compare what's out there
Oslo is served by two airports. Oslo Airport (OSL) is the city's and Norway's airport, but Oslo Trop (TRF), 75 miles away is also used
With a flight time of under two hours, Oslo makes for a great European city break
Oslo, Norway's capital and the home of Edvard Munch, Henrik Ibsen and a-ha. It's a city of culture and of natural beauty too, with mountains and fjords all around. 
While Oslo can be an expensive city to visit, there's few places in the world that offer the northern lights in winter and a never-setting sun in summer. Norway is magical, and if you're thinking of heading there, here's how you can fly there from Britain. 
Flights to Oslo, Norway 
If you're heading across the North Sea to Norway then you're probably landing at Oslo Airport. But Torp also serves the Norwegian capital. 
Oslo Gardermoen International Airport (OSL) 
Oslo's main airport is 30 miles from north-east of the city centre. That might sound far, but a high-speed express train means it's only 20 minutes away. 
Oslo Airport is Norway's largest airport and the second busiest in Scandinavia. As such it's crammed with lots of top shops and places to eat, including traditional bakeries, delis and seafood restaurants. And an Irish-themed bar, because where in the western world is there not an Irish pub? 
Torp International Airport (TRF)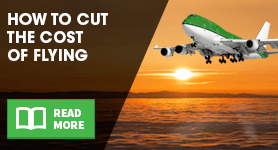 Sometimes called Sandefjord Airport or Oslo Torp, Ryanair flies here as well as OSL. Flights might be cheaper, but it's also 75 miles south of Oslo. If you're in a hurry then look at flights to OSL instead.
Moss Airport, Rygge (RYG) 
You might see stuff referring to Oslo Rygge as an alternative option for flights to Oslo. But Rygge closed to civilian traffic in November 2016.   
Compare the prices of direct flights to Oslo from the UK 
Whichever way you're making it to Oslo, make sure you compare prices for flights to find the best deals for you and your journey. All info on airlines and departure points was correct in June 2018. For the latest routes and prices, smash some deets into our online comparison service. 
Which UK airports fly direct to Oslo?  
Spin the wheel or just select your nearest one from the list below: 
Aberdeen 
Edinburgh 
London (Gatwick, Heathrow, Stansted) 
Manchester 
Which airlines fly direct to Oslo from the UK? 
Depending on where you start, you have the option of flying with five different carriers: 
Did you know...?
It's thought that the red fiery sky in The Scream by Edvard Munch really happened. The theory goes that Munch was inspired to paint his iconic picture by the eruption of Krakatoa in 1883. The volcano threw so much ash into the atmosphere that it affected skies as far afield as Northern Europe. Why not visit the Nasjonalgalleriet in Oslo to see The Scream and decide for yourself?
BMI Regional 
British Airways 
Norwegian Air Shuttle 
Ryanair 
Scandinavian Airlines 
London to Oslo flights 
The capitals of Norway and the UK are connected with regular direct flights.   
Gatwick = Norwegian Air Shuttle 
Heathrow = British Airways and Scandinavian Airlines 
Stansted = Ryanair 
Ryanair flies to both Oslo (OSL) and Torp (TRF) from Stansted, so double-check where exactly you'll be landing. Ryanair sometimes refers to the latter as Oslo Torp.  
Flights to Oslo from Manchester 
Some of Nordic's finest can fly you from Manchester. Norwegian Air Shuttle and Scandinavian Airlines offer direct flights to Oslo. Ryanair also goes to Torp from Manchester too. 
Edinburgh to Oslo flights 
It's Norwegian Air Shuttle and Scandinavian Airlines again, flying straight out of Auld Reekie to Oslo. If you're closer to Aberdeen, then BMI regional connects the Granite City to Tiger City to.  
How long does it take to fly from the UK to Oslo? 
Just under two hours. That's the average flight time from London to Oslo. And it's one hour and forty-five minutes from Edinburgh to Norway's capital by aeroplane.  
Do I need a visa for Norway?  
Nope. As long as your passport describes you as a British citizen, you won't need a visa. Contact the Norwegian embassy if you're staying for more than three months. 
Top tips for cheap flights to Oslo  
Oslo is a top destination all year round, so there's no real peak season or low season. While winter can be very cold, there's the chance to see the northern lights and Christmas markets make it a special place to visit. The summer sees long days, concerts and festivals pop up across Oslo. The best way to save your kroner on flights then is to book far in advance. 
Other things to consider when searching for cheap flights to Oslo: 
Midweek international flights are usually less than weekend ones 
It's a short-haul flight to Oslo from the UK - is paying more for business class worth it? 
Last-minute flight bookings can be super cheap, but there's no promise that there'll be tickets available for the date you want to go  
Try out an online comparison before you book and see what you could save on flights to Oslo. 
By Sam Easterbrook