Heading to Pakistan? Compare flights before you jet off
Comparing prices of flights to Pakistan and getting the best deal will be enough to make you feel like you're on cloud nine.
Key points
Check FCO guidelines before you go to make sure it's safe to travel to Pakistan

Direct flights might be pretty hard to come by, so being flexible will give you more options

Compare flights to find the best prices for you
Before you get caught up picturing your ideal getaway to Pakistan, you might want to think about comparing flights to conveniently see what your options are.  
Flights to Pakistan 
The cost of your flight will vary based on the destination, route and ticket class.  
Top tips for cheaper flights to Pakistan 
Be flexible – try to avoid flying at peak times. 
Book in advance – leaving it to the last minute may get you the opposite of a good deal. Airlines know some people are willing to pay top prices for certain flights, and so they adjust their costs accordingly. 
One way or return? Sometimes it may work out cheaper to get separate one-way tickets rather than a return.  
Compare departure airports from the UK 
Weigh up the prices of different UK airports as it may be cheaper to choose an airport further away, rather than your local one.  
Bear in mind that flights to Pakistan may not be as cheap as flights to other, more popular tourist destinations.  
You might find that most airports don't have much choice when it comes to direct flights to Pakistan. But if you don't mind having a stop or two, you should find a much broader choice. 
To Pakistan from London 
There are plenty of one-stop flights from Gatwick (LGW) and Heathrow (LHR). But flights from the other London airports, like Stansted (STN), tend to be more expensive and have more stops.  
To Pakistan from Manchester 
Similarly, Manchester Airport (MAN) seems to offer multi-leg flights, but its selection for direct flights may be limited.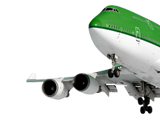 Other UK airports 
Bristol (BRS), Edinburgh (EDI) and Birmingham (BHX) do lots of one-stop and multi-leg flights. 
Good news for the people of South Wales - Cardiff Airport (CWL) also has a few carriers who do multi-leg flights.  
Flying to Pakistan 
Flight layovers and prices will likely vary, depending on which airport you choose to fly into. 
Allama Iqbal International Airport in Lahore 
Lahore (LHE) is a smaller international airport that you might notice is being expanded and modernised.  
The project began at the end of 2017, and will cost around $386m. The aims include operating more international flights and improving customer facilities.  
Jinnah International Airport in Karachi 
This airport in Karachi (KHI) is Pakistan's largest international airport, with the capacity for around 12 million passengers a year.  
It's an easily-accessible airport situated in the city, and has lots of parking and public transport links. 
Popular layovers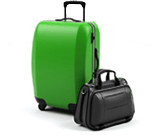 A layover is when your plane lands at an airport between the beginning and end of your journey. This is so planes can refuel, pilots can take a break, and passengers can get connecting flights to their end destination. 
A stopover is just a longer version of a layover. 
If you're going to be at your connecting destination for a while, make sure that you have the correct travel documents. 
Also sort out appropriate accommodation if you need to leave the airport during an overnight stopover.  
Via Istanbul 
Lots of flights to Pakistan tend to have layovers in Istanbul as there are few direct flights to Pakistan. If you're there for a while, its historic centre is a big tourist attraction in itself. 
Via Islamabad 
Islamabad is also a popular connecting airport, and is usually stopped at for travellers to get internal flights to other airports in Pakistan. 
Via Dubai 
There are lots of frequent fliers between Dubai and Pakistan, so chances are you might be on a flight that stops off there. 
If you're staying over, its beaches and massive malls are well-known - but for our money, we'd take a trip to the Old Town, and take an abra across Dubai Creek. 
Make sure you compare flights to Pakistan 
By comparing flights you can see different prices from multiple airlines, without having to enter your travel details over and over again. Bonus! 
By Amy Smith