Find cheap flights to Palermo with GoCompare
Fly to Palermo without too much turbulence by comparing flights with GoCompare.
Key points
The price of flights to Palermo will vary depending on which airport you fly from, and which airline you fly with. Comparing all your options in one easy search is a good way to find a bargain ticket
Booking early is most likely to get you cheaper tickets
Palermo is a fairly short hop from the UK, so travelling in economy class – though the least luxurious – won't have to be endured for too long
The capital of Sicily, Palermo is an attractive tourist city, rich in history, culture, art and food. If you're looking for the best way to get there (and frankly, who isn't?), we can help you get a great flight easily.
Cheap flights to Palermo 
A flight to Palermo doesn't need to break the bank. The price of a flight mainly depends on when you choose to fly. Getting the right day of the week and right time of year can be tricky though. The best rule of thumb? Book flights well ahead of time, and try to fly during off-season. 
You could, if you're feeling brave, gamble on booking your flight in the couple of days before take-off. Some airlines drop their prices to fill empty seats, so you could just strike it lucky and get a very cheap ticket. This is a risky strategy, however, and not guaranteed to work.  
Flights to Palermo from London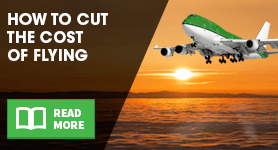 Flying from London to Palermo is likely to get you the cheapest tickets. 
All prices were correct in July 2018. 
Book far enough ahead and you could get a return economy flight, direct both ways, for around £120. 
The variations in price from London is as much down to which airport you go from as which airline you fly with. Ryanair and easyJet generally offer the cheapest tickets, which is to be expected from Britain and Ireland's premier budget airlines. But there's a higher demand to fly from Gatwick and Heathrow, so the flights going to and from those two airports tend to be cheaper than ones from Stansted or London City.  
What cabin class you fly in will definitely affect the price of the ticket. With the clue in the name, economy is always going to be the cheapest. Offering slightly more in the way of comfort, and thus costing just a bit extra is premium economy. However, premium economy often comes at a price more comparative with business than economy. For example, a premium economy flight to and from Palermo may cost over £800, while a business class flight could be more like £600.  
Not all the airlines that provide these cabin classes offer flights that go direct to Palermo, so you could be facing several changeovers along the way, which wouldn't necessarily make the higher ticket price great value for money.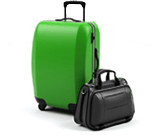 Flights to Palermo from the UK
International flights leave from all over the UK, so it may be cheaper for you to fly from your local airport than traipse all the way to London to fly.  
However, it's also very likely that there might not be any direct flights – which could make the journey more expensive. For example, a return economy flight from Bristol with easyJet and Vueling Airlines may set you back as much as £300, and you could be stopping over in Rome or Barcelona.  
A similar flight from Edinburgh may be cheaper at about £160, with changeovers in Munich and Milan. Given a direct flight from London costs the same and doesn't require a six-hour wait in Milan airport, you may feel it would be worth going to London first! It's always smart to compare and research your flights thoroughly. 
Cheaper still are flights from Manchester. Again, going with easyJet and Ryanair, you could be looking at a return economy flight for about £140. 
Rome to Palermo flights 
If you're on a gap year, or a long holiday in Italy and Europe, you may want to catch an internal flight between Rome and Palermo. A return flight in economy could be as cheap as £40, so this may be something worth considering if you're planning an extended trip.  
Top tips for cheap flights to Palermo 
Flying to Palermo doesn't need to bankrupt you. If you're planning a holiday in the Sicilian capital, we can help you find the right flight for your needs. With our handy flight search, we can compare flights by departure date, airport, airline and cabin class. All you need to do is tell us where you want to go, and then sit back, relax, and look forward to your Sicilian sojourn… 
By Nick Dunn