Get an Eiffel of this – great deals on Paris flights!
If you're planning a trip to 'The City of Love', find a flight with a price you'll love too with GoCompare.
Key points
It pays to be punctual when booking flights to Paris. Snapping up early can work out cheaper than the same booking made just weeks later
A last-minute booking can also bag a cheaper rate. However, flights aren't guaranteed to be available
A simple comparison can help you to gauge the market price, while also highlighting some great deals 
As the capital city of France, Paris is one of the most popular destinations in the whole of Europe. With tourist staples like Disneyland and the Eiffel Tower accompanying its quintessential French charm, it's easy to see why. 
A diverse city at heart, it's only fitting that Paris attracts an equally diverse range of visitors, from couples to families the world over. Whether you're heading to Paris for a romantic getaway or looking for somewhere fun to go with the kids this summer, one thing that won't change is the need for flights. 
Luckily, that's where we come in! Read on for some handy hints and tips designed to get you airborne and Paris-bound for less. 
How long are UK flights to Paris? 
With just over 200 miles separating the two capital cities, London to Paris flights usually last just one and a quarter hours. The return flights from Paris to London are pretty similar, if not a little quicker, typically clocking in closer to an hour. 
The distance from London to Paris is actually over 100 miles less than London to Edinburgh. As such, direct flights to Paris are readily available throughout the week from most locations across the UK.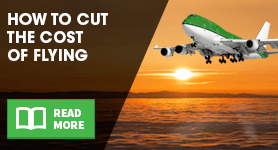 In addition to London-Paris flights, routes are available with regularity from airports nationwide, whether you're hunting for flights to Paris from Manchester, Birmingham or Edinburgh – although the Edinburgh to Paris journey will naturally take a bit longer. 
It's worth remembering that prices can vary depending on the airline, and budget airlines are naturally going to be cheaper than premium/luxury airlines. As such, easyJet flights to Paris are a popular choice and regularly run to the French capital throughout the week, usually several times a day. 
Meanwhile, it's also worth noting that the airport itself can have an effect on the cost. As such, it may be worth flying from an alternative airport to your nearest option, if the commute and flight works out cheaper than the nearer flight option. For example, Bristol to Paris flights may be cheaper than flights from Cardiff to Paris. 
Finding cheap flights to Paris 
When it comes to finding cheap flights to Paris, flexibility is key. If you have a free diary around the time you want to fly, the chances of finding a cheaper flight dramatically increase. Allowing a day or so either side of the ideal date you want to fly can be a massive help. 
As a rule, weekend flights tend to be more expensive than midweek flights, so try to avoid flying at the weekend if possible. Tuesday and Wednesday typically emerge as two of the cheapest days to fly. However, while this is common, it's not always the case... So be sure to check all weekdays, just in case. 
Much like the day you fly can influence the cost, the time you fly can also have an effect on the overall price of your holiday. Flying at peak times of the day can be costly, so it may be worth exploring flights at unsociable hours if expense is a concern. Flights early in the morning or late in the day are often the cheapest times to fly but, again, it's worth comparing to check the best slots available for you.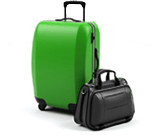 How to save money on Paris flights 
Outside of time and date, when you make the booking can also have a dramatic effect on price. Flights tend to gradually increase in cost as the weeks and months progress. As such, getting in early with an advanced booking well ahead of time can see you bag a bargain flight with a reduced airfare than if you wait until later on.  
However, if you've missed the boat on booking early, a last-minute flight could be a worthy substitute. In fact, last-minute flights to Paris can sometimes be even cheaper than early-bird bookings, although it's not without risk. 
Leaving your flights until late in the day can leave you without a seat on the plane at all, as there's no guarantee that spaces will be available. Nonetheless, it's still a great option for those looking to make a spontaneous getaway and the perfect storm for anyone planning a romantic surprise trip for a loved one. 
Outside of timing your booking, it's always worth comparing flights to Paris before you settle on a final decision. One simple comparison with GoCompare can instantly unearth some absolute bargain rates, while also simultaneously highlighting options you may not have even considered. 
Prepare to land 
While Beauvais-Tille Airport (BVA) is a favoured destination of budget airline Ryanair (a particularly common route for Ryanair flights to Paris from Dublin), most flights from the UK to Paris will see passengers land in either Charles de Gaulle Airport or Paris Orly Airport. 
The following deets were correct in summer 2018. 
Charles de Gaulle Airport (CDG) 
Also known as Roissy Airport, Charles de Gaulle Airport is the largest international airport in France. Handling just under 69.5 million passengers in 2017, CDG is also the second-largest airport in Europe, eclipsed only by London Heathrow's 78 million passengers. 
With a litany of designer clothing outlets, a laundry list of perfume brands and numerous jewellery stores, this is one airport that could rival a shopping mall for selection. With the likes of Chanel, Dior and Gucci sitting a stone's throw from Hugo Boss, Burberry and Swarovski, the airport is littered with more labels than the TK Maxx stock room. It's the ideal venue to indulge in a spot of retail therapy to pass the time. 
The food and drink options are equally as varied, ranging from traditional brasseries and steakhouses to patisseries and coffee shops. You can also choose from a variety of watering holes to grab an adult beverage and pass the time with a drink in hand. Options include a British-style pub, a trendy wine bar and a French grill, to name just a few. 
Did you know...?
Steven Spielberg's movie, The Terminal was actually based on the true story of an Iranian man who lived at Charles de Gaulle Airport. 
Mehran Karimi Nasseri lived in the departure lounge of terminal 1 for a whopping 18 years, from August 1988 to July 2006. So, the next time you're held up at the airport, remember it could be a lot worse!
Paris Orly Airport (ORY) 
Situated roughly half an hour's drive away from Paris city centre, Orly Airport is the second-busiest airport in France and the busiest for domestic travel. 
However, in comparison to Charles de Gaulle Airport, Orly is a distant second on the facilities front. For example, WiFi is available but it isn't free and is charged at an hourly rate. Having said that, Orly does feature all the usual features you'd expect from an airport serving a capital city. 
This includes a variety of duty-free outlets for you to enjoy, covering alcohol, tobacco, perfume and more. In addition to duty free, there are also a number of traditional shops to visit, ranging from international brands – such as Victoria's Secret, Superdry and Ralph Lauren – to those with a more prominent French flavour. 
Meanwhile, there are plenty of places to fill up before or after your flight, with everything from patisseries and coffee shops to fast food diners and sit-down restaurants. For the adventurous, these include native French brands... However, there are also the standard fare of Starbucks and McDonald's for those seeking something a little more familiar. 
By Martyn Grant