Visiting The City of Brotherly Love? Take a look at flights to Philadelphia
Home of the Rocky statue, the Rocky steps, the Ben Franklin Bridge and a big bell, end your fretting over flights to Philadelphia here, as we give you the what's what on Philly flights.
Key points
Use a comparison site, like us, to help you view some cheap flights to Philadelphia, and filter your search by things like flight type and airline
You can get direct flights to Philadelphia from London, Manchester and Dublin, but you'd need to consider layover flights if you wanted to fly from somewhere else in the UK, like Cardiff or Leeds
Try to be flexible with your travel dates and opt for off-peak flights where you can. Consider direct vs multi-leg flight options to see which is cheaper
Philadelphia (or 'Philly' for short) is the biggest city in the state of Pennsylvania in the US, with over six million residents.  
Philly has been home to lots of American firsts, such as the first library, hospital, medical school, national capital, stock exchange, zoo, and business school.  
It was also America's first World Heritage City because of Independence Hall, which is a UNESCO World Heritage site, where several famous documents have been signed, like the Declaration of Independence in 1776.  
Philadelphia has two airports: Philadelphia International (PHL) and Northeast Philadelphia Airport (PNE).  
PHL provides the city's main domestic and international flights, while PNE is a relief airport for general aviation, to take some of the strain off PHL.  
Cheap flights to Philadelphia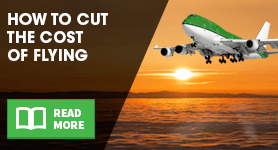 Looking for some cheap flights to Philly? Have a go at using a comparison site, like us, to weigh up your options and find the ideal Philadelphia flights for your needs.  
It's also worth trying to be flexible with your travel plans as you could save more money by travelling off-peak.  
Early and last-minute offers are another way you can cut down the cost of your Philadelphia flights. 
You could also potentially save a fortune by remembering to take out travel insurance. If something doesn't quite go to plan, you can relax knowing your travel insurance is there to help, instead of being stuck with an oversized bill! 
Direct flights to Philadelphia 
Direct flights to Philadelphia will zoom you straight over the Atlantic to Philadelphia.  
Flights to Philly take just under eight hours on average, and the distance between there and the UK is 3,554 miles.  
You can get direct flights to Philadelphia from London City, Gatwick, Heathrow, Dublin and Manchester. To fly from other UK airports to Philly, you'd most likely need to take a layover, or multi-leg flight. Always compare though, to be sure.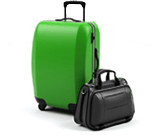 Layover Philadelphia flights 
Layover flights mean that your plane makes a pit stop at another airport (or two) before continuing your journey to Philadelphia.  
For example, you might start out in Birmingham, stop off in Dublin and then carry on to Philly.  
Your multi-leg flight may have more than one stop, like Glasgow to Dublin, to Toronto to Philadelphia.  
Layover flights can be cheaper than direct flights, depending on the route and whether it's more cost-effective for the airline.  
You can get layover flights to Philly from London, Manchester, Glasgow, Dublin, Birmingham, Belfast, Bristol, Cardiff, Edinburgh, Leeds, Jersey, Newcastle, Inverness and Castletown.  
Philadelphia flights and ticket classes 
Usually, the cheapest ticket type is economy, which gets you the standard fare. For a bit of extra seat room, compare premium economy tickets. 
As flying to Philadelphia is a long flight, you might want to splash out on a few extra comforts. Business and first class offer comfier and larger seats, more legroom and a wider selection of food and drink. Nom.  
First-class tickets tend to be more expensive than business, so check to see what perks the airlines are offering for both ticket classes. 
If the benefits aren't much different, but the pricing is, then opt for business class, to get similar perks while saving yourself a bit of money.  
By Amy Smith