Don't let your bank account burn out... Compare flights to Phoenix today!
Flights to Phoenix can see your bank balance resemble the Grand Canyon in the time it takes to hit 'confirm booking'. Avoid overpriced flights with GoCompare!
Key points
If you plan on visiting the US, you'll need to apply for an ESTA to make sure you're authorised to enter the country
Booking up flights in advance or waiting until the very last minute can result in a notably lower airfare
Comparing flights with GoCompare can help highlight some of the lowest prices available, while also providing alternatives you may have overlooked
For those seeking an escape from the drab and dreary disappointment of the British skyline, Phoenix is sure to be an emphatic change of pace. Much like the bird that inspired its name, Phoenix is famed for its scorching heat and regularly sits around the 40 degrees mark during the summer months. 
Luckily, we've got plenty of hints and tips that are tailor-made to help you bag a red-hot deal on flights. How so? Read on to find out! 
How long are UK flights to Phoenix AZ? 
There are over 5,270 miles, the Atlantic Ocean and dozens of US states separating London and Phoenix, Arizona. As such, flights from London to Phoenix, Arizona are naturally a pretty lengthy trip. 
Direct flights to Phoenix from London typically last around 11 hours in total. Although the return journey is slightly less, with flights from Phoenix to London usually topping out around the ten-hour mark. 
Which UK airports fly direct to Phoenix? 
As Arizona is somewhat of an atypical US holiday destination compared to the likes of New York and Florida, direct flights to Phoenix from UK airports are less widely available nationwide. Even popular airports like Manchester don't commonly run A-to-B Manchester to Phoenix flights, so direct flights to Phoenix from Manchester are more of a rarity than a weekly occurrence.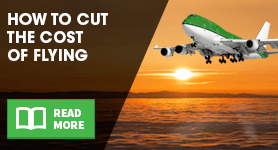 Fortunately, direct flights from London to Phoenix are fairly commonplace and flights are usually available from Heathrow on a daily basis. However, it's worth noting that direct flights to America are usually very pricey and it may be worth considering a layover along the way. 
Indirect flights are often cheaper for long-haul flights to the states, and Phoenix is no exception. While a layover will pad out your journey time by a couple of hours, it could pad out your bank balance by several hundred pounds in the process. What's more, indirect flights to Arizona are available from a number of locations nationwide. 
It's also worth remembering that the price may vary depending on the flight provider and the cost of the airfare can often fluctuate between airlines. This is particularly true when it comes to budget airlines versus premium airlines. For example, BA flights to Phoenix may differ to Virgin flights to Phoenix. 
However, for long-haul flights where you're required to sit for extended periods of time, cutting costs could prove to be false economy. It may be worth biting the bullet for the sake of comfort. 
Finding cheap flights to Phoenix 
One of the easiest ways to save money on flights is to simply be flexible. Weekend flights are typically more expensive than those that take place earlier on in the week, with Tuesday and Wednesday often emerging as the cheapest days to fly. 
Opening up your diary to alternative dates, even by a day or so either side of your ideal departure day, could see you shave a notable amount off the cost of flights.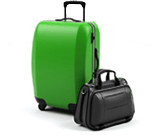 Likewise, flying at unsociable hours of the day can also make a difference when it comes to price. Early-morning flights and those late at night are frequently less expensive than flights that take place during peak hours of the day. 
A combination of a well-timed flight on a cheaper day could see you bag the dream ticket. 
How to save money on Phoenix flights 
Much like timing is everything when it comes to flying, it's equally important when it comes to when you book. Securing your flights way in advance often translates into a lower rate, and early-bird pricing is typically cheaper than the same journey later on. 
Conversely, last-minute flights to Phoenix can also be a great way to cross the Atlantic for less. In fact, in some cases, a late booking can be even more economical than an early one, as airlines often slash their prices as a means of filling vacant plane seats. However, it's not without risk, as there's no guarantee that flights will be available. 
Did you know...?
Phoenix has produced a number of globally recognised celebrities over the years. This includes a number of iconic rock stars, such as Alice Cooper, Linkin Park's Chester Bennington, and Stevie Nicks of Fleetwood Mac.
Regardless of whether you take the early route or the late shift, a comparison of flights with GoCompare is always a wise move before you part with your cash. Opting to compare flights to Phoenix can help you find some well-priced flights in an instant, while also highlighting options you may not have even known about. 
Prepare to land 
There are currently two main airports in use in Phoenix, with most flights passing through Phoenix Sky Harbor International (PHX) and Phoenix-Mesa Gateway Airport (AZA). The latter acts as a reliever airport for Sky Harbor and primarily focusses on domestic flights. However, it does offer a handful of international flights to and from Canada. Nevertheless, most Brits en route to Phoenix will likely find themselves touching down in Sky Harbor. 
Serving just under 44 million passengers in 2017, Phoenix Sky Harbor International Airport is the largest and busiest airport in Arizona. It's also a favoured destination for British Airways flights to Phoenix and conveniently located just three miles south-east of downtown Phoenix, making airport transfers a breeze – even in the Arizona heat! 
With a number of shops dotted throughout, Sky Harbor offers plenty of options for those seeking a pre/post-flight dose of retail therapy and those in need of a last-minute gift before boarding for the journey home. From Arizona-exclusive gift shops to travel essentials, Sky Harbor has you covered. There's also a number of duty-free outlets for you to stock up on your favourite scents, liquor and tobacco if needs must. 
Meanwhile, there is also a generous selection of eateries available for you to indulge in some seriously tasty grub during your stay. Whether you're hankering for a true, American-made hamburger at Wendy's or a taste of Phoenix at the critically acclaimed NYPD Pizza, your taste buds won't be left wanting. 
For those looking to quench a thirst in the Phoenix heat, you haven't been forgotten either. A host of branded coffee shops litter the concourse, while Four Peak Brewery, Bario Avion and Taberna del Tequila, offer something a little stronger if you're looking to start your holiday early, or take the edge off an impending flight. 
In addition to all of the above, Sky Harbor also offers free WiFi throughout all terminals before and after security. With all this and more, Phoenix Sky Harbor International Airport is the ideal starting point for anyone visiting 'The Silicone Desert'.  
By Martyn Grant